I was originally licensed at the age of 14 as KN5AZL in 1953 in Little Rock, Arkansas thanks to my "Elmer":
..Dick Freeling, W5TIZ (now, sadly, a SK). I upgraded to Advanced class as K5AZL later that year. I'm a Lifetime member of ARRL and a Second Century Campaign donor.
My received my present callsign W4GKF in 1958 (Wow! Is that really nearly SIXTY YEARS AGO!???) when I moved to Atlanta, Georgia to attend Georgia Tech.
---
I served as president of Atlanta Radio Club and am a lifetime member of that club as well as the Southeastern DX Club (SEDXC) where I'm currently the database guru and webmaster. I'm also a member of the South East Contest Club where I serve as webmaster. I also belong to the North Fulton Amateur Radio League (NFARL), a great club encouraging new hams.
'Way back In May, 1972, I led the KC4DX DXpedition to Navassa Island and participated in W4GIF/VP7 and PJ9GIW CQ WW DXpeditions in 1973.
I was a pretty active DXer until about 1986 when business pressures eliminated virtually all my free time.
---
Eighteen years later, in January, 2004, I was prodded to get back on the air by Bob, K4UEE. I think part of his reasoning was to get me to take on being the webmaster for the 2006 Peter I DXpedition 3YØX -- and, later, the 2009 Desecheo DXpedition K5D.
In 2008 I joined other SEDXC members to operate from Costa Rica as TI5ØDX honoring the 50th anniversary of the SEDXC; we handily won the world in the CQWW Phone contest in multi-operator single-transmitter class.
In 2009 another group from the SEDXC decided to go to Curaçao for the CQWW phone weekend to operate from PJ2T; this time we took the wives! And won the multi-multi class.
October 2010 I was webmaster and a member of the fifteen-operator team that activated PJ6A Saba on the day its status as a DXCC entity was authorized.
I was a webmaster for the HKØNA DXpedition and the VP8ORK DXpedition
Another part of my operating life is being Chapter Head for the North Georgia Chapter of 10-X International. Our net meets every Sunday on 28.610MHz at 1930UTC. Our award, the New South Award, has been judged to be the most attractive of all 10-X "paper".
I'm the awards manager and webmaster for the annual Georgia QSO Party (GQP).
On top of all that, I handle the magnetic name badges for members of the SEDXC and NFARL.
My rig is presently the IC756Pro III (which I won at the 2006 DX Banquet @ Dayton!):
..and the 3El SteppIR yagi: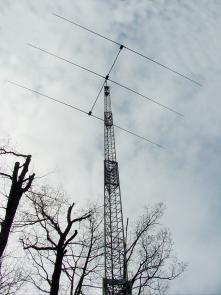 (I have a web page dedicated to how I put the SteppIR up; check it out at  w4gkf.com/steppir)
.. plus a dipole for 40m and 80m.
Here's the current station:
I recently received these nice certificates from the ARRL: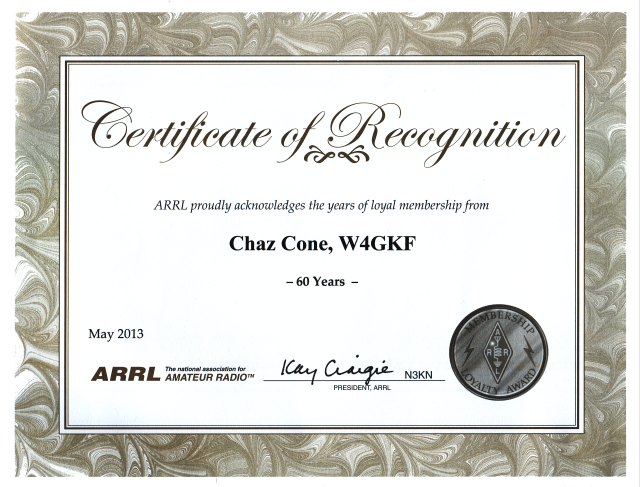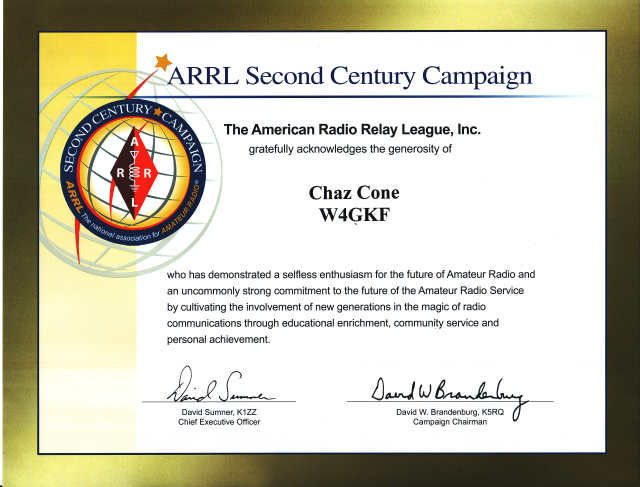 When not on the radio, my interests include Corvette and supporting the best jazz vocal group of all time, The Four Freshmen.