Hello, I'm Dan Hoogterp. After a brief exploration of amateur radio as a novice long, long, ago, I decided to join the ham ranks in early 2011. I read the arrl license prep books, studied online at various sites, took all three elements in one setting and became an expert.
I spent the first couple of years operating with a few stealth antenna options. This included homebrew vertical dipoles, rain gutter with a small radial field, and two transword vertical dipoles (40 and 20-10). I've managed to reach Europe a fair number of times, South America, and a handful of states. The stealth station was fun, but frustrating -- too hard to make or sustain contacts. I'm mostly SSB, but play around with PSK/RTTY/JT65.
In early 2013, I got permission from the HOA to install a 30 to 35' vertical at our second QTH. The antenna's location is conveniently obscured from view in the community. I was pleasantly surprised and went with the SteppIR BigIR. I chose DX Engineering for the stainless steel base radial plate and hardware. I also ordered a 1.5" OD stainless steel mounting pipe, machined to 1.48 at one end - this was used instead of the provided aluminum pipe. The location is near salt water, I wanted Stainless for as many parts as possible, especially where two metals meet.
Here is a picture of the almost completed antenna installation (before single 11′ guy installation):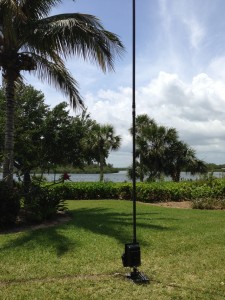 From just outside the shack location in the house to the antenna, the coax and control lines are run through schedule 40 1" pvc conduit. The few turns are done mainly with 45 degree corners. We pulled the coax/cables through as we added each section, as a pull through the entire length might have been difficult.
Here is the base of the antenna, from the 80M coil side, showing the radial plate and cables exiting the under ground pvc: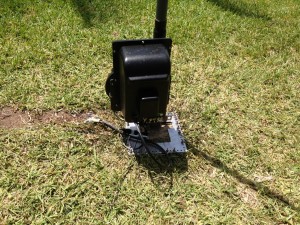 Here is the base of the antenna, from the EHU side with a clearer view of the radial plate: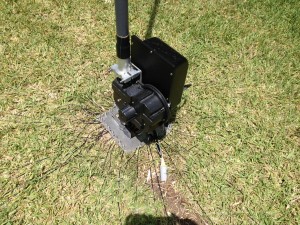 Many thanks to Mark, K8GY, for immense help throughout the process and for being a great friend. He helped with all the work involved and helped ensure a very clean installation.
I also run an Alpha 9500, which gives me full legal power and lets me operate with much more ease. Check my Alpha 9500 review for more on the amp.
73 - Dan Hoogterp, W4LI