W5RYM

USA




Login is required for additional detail.

QSL: QRZ, POST MAIL, E-MAIL, EQSL

Email: Login required to view

Platinum Subscriber Lookups: 7411



| | |
| --- | --- |
| | Hello everyone. Greetings from DOOGYVILLE, Texas which is a few miles south of Tenaha, Timpson, Bobo, and Blair, on the East/West Highway 84 line heading across the Sabine River into Louisiana. Doogyville is a suburb of JOAQUIN, where my postal address is based. |
I am a very late-bloomer as far as my entry into amateur radio. I am 65 years old. My entry into this marvelous hobby probably started with my dad. He taught me how to solder the wiring for a Lionel Train set when I was in the fourth grade, and when my Mom punished me a year later for taking apart an AM radio, he introduced me to the world of crystal radio receivers. I was utterly fascinated with crystal ear pieces and how static would occur when the ear piece wire would touch metal. This was not a short-term fascination. I was in the Boy Scouts and Boys Life magazine had an article on building tunable crystal radios, using a coil and variable capacitor. And yup, I did play around with the diodes, burned safety razors which somehow formed a rectifier, from what I remember. In the ninth grade, I took shop where I learned about CB radio and ham radios. Our teacher was Ben Harris, K5DRF. If Ben mentioned ham radio in class, I probably tuned him out. I just too interested in other things.
In the tenth grade, our teacher taught us how to build intercoms using old telephone handsets (carbon particle based). He taught how to construct basic light circuits, including the two-switch hall light switch system. That one amazed me. But, it was our teacher's interest in CB radio that caught me.
Why didn't he team up with Ben Harris to get us into ham radio? I think the reason is that he wanted as many of us interested in radio communications as he could muster. The cost was cheap, the CB license was cheap, and in the 1960s, CB Radio had similar rules and regulations as today's amateur radio. Call signs had to be said, and at regular intervals. Our area, the Galveston Bay area, used CB radio operators heavily during hurricane events and there were clubs tied directly to the Red Cross. CB definitely was nothing as it is today. Not even remotely.
As the ninth grade progressed, my best friend and I discovered Heathkit, built shortwave receivers, and later built Heathkit CB "LUNCHBOX" transceivers.
And, it is there when my life took on different dimensions. I met so many CB teenagers my age all over the Galveston area, and we all seemed to have a major connect with each other. Interestingly, many of the CB youth from First Baptist Church of Galveston befriended me, and in 1971, I became a Christian through their efforts and joined the church. To this day, I consider that church my home church even though I live far away from Galveston Island.
Many of us have remained in touch. Regretfully for me, I did not go beyond CB while most of my buddies did, who went into amateur radio. As the 1970s progressed, I fairly well dropped out of radio communications.
In the late 1970s, I went overseas to Ghana, West Africa. I helped facilitate the Southern Baptist missionaries and their efforts and I was involved with radio communications to other mission stations. While there, I set up an amateur radio station with the Ghanaian call sign of 9G1DJ.
Armed with an ARRL antenna handbook, bamboo poles, and wire, I built several (a bunch!!!!!!) of antennas to reach the States. Through the efforts of Bob Armbruster (KB2MY) and Ralph Grubbs of Tennessee, I was able to have regular contacts with my parents via phone patches.
After my return to the States in 1982, I picked up a teaching certificate and eventually taught educational technology at The Education Service Center in Huntsville, Texas. I worked there for 15 years and it was perhaps the most rewarding job I have ever had. I retired early to take care of my Mom who was suffering from dementia and passed away during November 2015.
So, in the meantime, one of my bucket list items was to return to amateur radio--and I did. With the prodding, pushing, and shoving by pals of mine who hailed long ago from the 1960s-CB era, Wayne Welsh (K5WLW), Bill Hardage (K5UY), and Mike Charlston (K5MLC), I passed my General Class ticket during December of 2011 and recently in 2013 my Extra Class. My current station includes a Yaesu FTdx-5000 with a HEIL PR-781 microphone. I have a PALSTAR AT2K antenna tuner, and an Ameritron AL-80b amplifier. I have three double-bazooka antennas, one for 80 meters, another for 17 and one for 40 meters. These are mounted via push-up masts. The 80 meter is up about 35', and the 40 meter is up about 25'. The 17 meter is on the same mast as the 40, but perpendicular to the 40 meter bazooka. Both the 40 and 17 meter bazookas serve as guy "wires" for the mast. The winds are crazy here and this is about as high as I intend to go, at least for now.
Finally, I enjoy rag-chewing with the Texas PON net at 3978, participating with the Texas 7290 net. I also enjoy the laid-back QSOs on the Central States Traffic net at 7253.5. Increasingly, I am becoming more involved with the ARRL's ARES (Amateur Radio Emergency Service).
It is great. Give me a holler sometime! Photo of the station below is vintage May 2013. Not much has changed.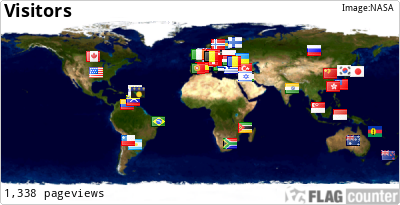 8005220 Last modified: 2017-04-01 19:36:06, 9393 bytes
Login Required

Login is required for additional detail.
You must be logged in to file a report on this page
Public Logbook data is temporarily not available for this user
Grid Squared Award

#5487


Granted: 2015-03-10 02:45:02 (W5RYM)