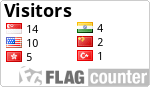 I live along the Etowah River in Northwest Forsyth county (very close to the Cherokee and Dawson county lines), just S.E. of Ball Ground, Georgia. As a point of reference I am approximately 45-50 miles north of Atlanta, GA.
QTH Antennas: 40 Meter OCF Dipole and various portable antennas from time to time.
Still working on my skills (or lack there of) using CW.  Passed the 5 wpm for the General Class license just before the requirement was dropped.  Never used what little code I knew and have been working on it from time to time.  Perhaps, if I can retire from work, I can concentrate on code.  :-)
I hope to become proficient enough to work SOTA activations with CW as well as phone, that way I can combine my passion for hiking, enjoying the mountains of North Georgia as well as HF radio at the same time.
I particularly enjoy portable operations. I always travel with a QRP rig.  Portable Operation Antennas: BuddiPole Deluxe with 16' mast, various whip sizes, primarily Vertical configurations on 40, 20, 17, & 15 Meters. Picture above is from one of my portable ops from The San Jancito Monument in Texas - Buddipole 20 meter vertical configuration.
I've also acquired an AlexLoop (by PY1AHD) magnetic loop antenna for QRP/Portable ops with the KX2, KX3, as well as a Yaseu FT 817ND.  When traveling, and time permitting, I enjoy "playing" with these QRP setups.  It is challenging, but works!
Send all QSL request to:
Jerry Long / W5TDY
P.O.Box 246
Ball Ground, GA 30107
73 de W5TDY - Jerry
************************************************************************************************************************************************************
Pictures are from various portable operating locations. Top right: San Jacinto Monument - Texas; Below Top Left: Port St Joe, FL; Below Top Right: Pensacola Bay; Middle Left: Virginia Beach, VA; Middle Right: Home QTH Back Deck "Portable"; Bottom Left: Top of the 600 Yard Firing Berm, "Undisclosed Location" North Ga / Gun Club Range on side of mountain doubles as my Portable Ops location when there are no Matches. :-)