If you are an AM fan check out AM REPUBLIC for more info on AM events going on in Texas and the surrounding states.
AM is great and there are many fans still operating the original phone mode on many bands.
3.890 AM is very active in Texas and surrounding states.
AM signals are also heard on 3880, 3885 in the 75 meter band
and 7160 & 7295 on the 40 meter band.
Are you looking for a friendly club?
If so check out the Richardson Wireless Klub in the north Dallas suburb of Richardson - home of Collins radio.
For more info visit this LINK and learn all about RWK.
Diversified club interests include, AM, HF, CW, digital, ARDEN, contesting, DXing, boat anchors, mentoring, field day, radio scouting and much more.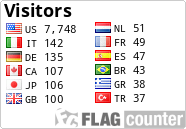 2 1 4  9 0 8  6 3 5 5