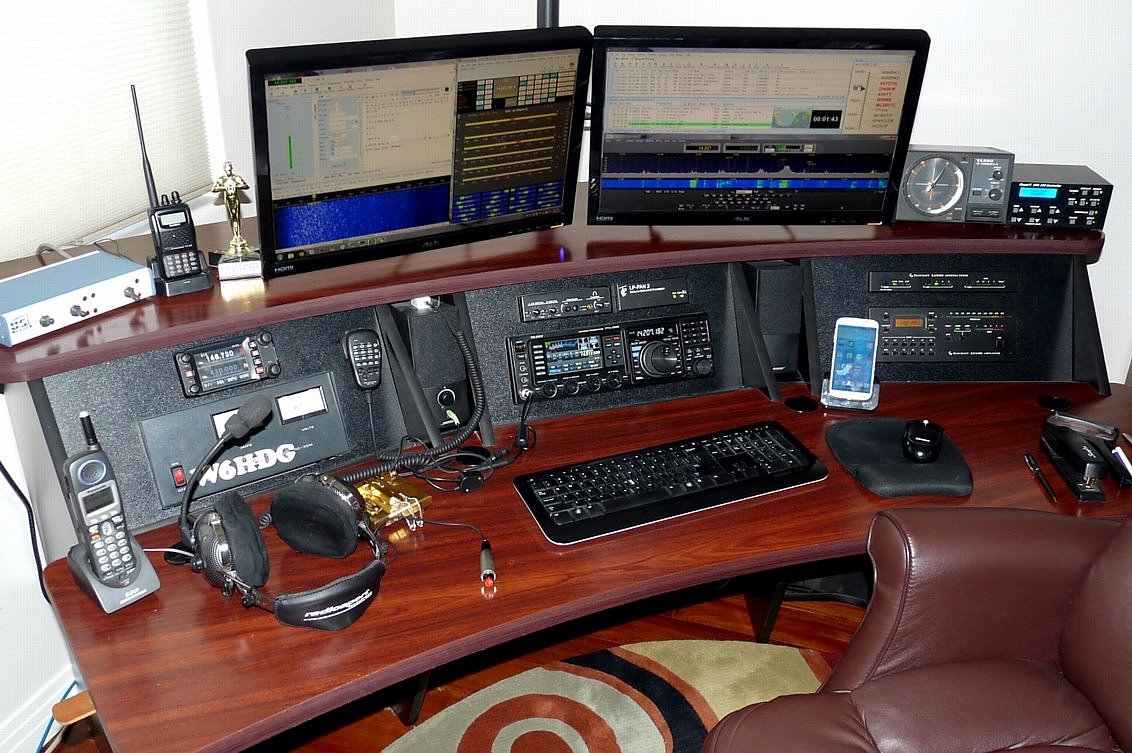 Thanks for visitng my QRZ page. I am 66 years old and have been a ham for 54 of those years.  I'm a retired family doctor. Past calls include WN2GXS, WB2UWM, WA1MXF, KH6HSO, and KD6UU. I am a member of ARRL, ARES, San Diego DX Club, Palomar Amateur Radio Club, Poway Amateur Radio Stations (PARS), Escondido Amateur Radio Society and Medical Amateur Radio Council. I am the immediate Past President of the San Diego DX Club.
Ham Radio is a terrific hobby. I am really enjoying the merging of ham radio and computers. If you look at the picture of my shack above you will see two monitors where I run DM780, HRD 6.4 Rig Control, HRD Logbook and NaP3 Panadapter software. The NaP3 software requires the LP-PAN2 SDR and the E-mu 0204 soundcard which are worth their weight in gold. Once you have a Panadapter (or are lucky enough to have an SDR Radio), you won't be able to live without it! I'm running a Yaesu FTdx3000 which I highly recommend. I also have an Elecraft KPA500 amp with KAT500 tuner which were great additions to the shack. 
The desk you see above is one that I had made by a video editing furniture company.  I liked the idea of rack bays and the tilting of the radio at 45 degrees downward for easy radio control.  This also lowers the height of the dual monitors to just below eye level to avoid neck craning - very comfortable...
Here is a picture of my MA770MDP tubular tower (motorized to 65 feet) and Steppir DB18 installed in January 2015. This is the first tower I have ever owned.  Sure works better than my old multiband dipole!
My German Shepherd Max got his Extra Class Ticket!
Best 73 and hope to hear you on the bands,
Howard W6HDG