Now on D-Star with my new Icom ID-51A, soon to have an ID-5100A, I hope!
Webmaster and PIO of the Navy Amateur Radio Club. We meet 365 days a year on 7245mHz at 0700-0900.In addition we hold the Anchor Net every Monday afternoon at or about1600 also on 7245 mHz. Please visit http://www.k4nar.org to find out more about our group.
---
In addition I am also a member of the Disney Emergency Amateur Radio Service D.E.A.R.S. Please checkout our page at http://www.wd4wdw.org.
---
First licensed in 1972 as WN4IMT and subsequently dropping the N for a B after my first upgrade becoming WB4IMT.  Retired ATCS from US Navy completing just shy of 23yrs. Active with HF/VHF/UHF Mobile and home base. Find me on 7245 mhz most weekday mornings as # 605 on the Navy Amateur Radio Club (www.k4nar.org or www.navyamateurradioclub.org )  net between 0630-0900 EST. Home Echolink node 57339 and CQ100 capable. In addtion a member of the Disney Emergency Amateur Radio Service D.E.A.R.S.
______________________________________________________________________________________________________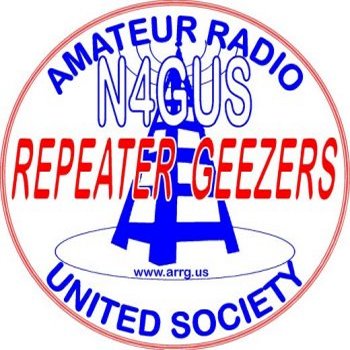 I am also a proud member of the Amateur Radio Repeater Geezers United Society of Central Florida.
"Geezers" are easy to spot:

At sporting events, during the playing of the National Anthem, Old Geezers remove their caps and stand at attention and sing without embarrassment. They know all the words and believe in them. They stand at attention with hands across the heart when the American Flag passes by them.

Old Geezers remember the Great Depression, FDR, Gabriel Heater, World War II, Pearl Harbor, Guadalcanal, Normandy, Iwo Jima, England's Sir Winston Churchill, Hitler, Stalin and Kruschev. They remember the Atomic Age, the Korean War 1950-53-55, The Cold War, the 50-plus Peacekeeping Missions from 1945 to 2005, the Jet Age and the Moon Landing, not to mention Vietnam and the Cuban Missile Crisis.

If you bump into an Old Geezer on the sidewalk, he will apologize.

If you pass an Old Geezer on the street, he will nod or tip his cap to a lady.

Old Geezers trust strangers and are courtly to women.

Old Geezers hold the door for the next person and always, when walking, make certain the lady is on the inside for protection.

Old Geezers get embarrassed if someone curses in front of women and children and they don't like any filth on TV or in movies.

Old Geezers have moral courage. They seldom brag unless it's about their grandchildren.

It's the Old Geezers who know our great country is protected, not by politicians or police, but by the young men and women in the military serving their country.

This country needs Old Geezers with their decent values.
We need them now more than ever!

Thank God for Old Geezers!
---
I can be found most mornings with the Rattlsnake net on 7.278 Mhz at 0730 ELT; www.qsl.net/wb4imt