My name is Victor. I got my Mexican callsing in 02/10/97- 02/10/07
And now I got a new period from 21/11/10 - 20/11/13
I was a CB radio Operator for 6 years before I became a Ham. I am an English Language Teacher.
I have been teaching English Language as a second language as well as a foreign language.
Here it is what I have done as a Ham radio operator:
I've worked with SSTV pic TX, also with code morse using my PC.
I have a heathkit multiband 102 radio model for my Dx's.But after a few Dx's contacts was broken because of hight SWR readings in some others frequencies. ( still working on it )
I like to use Echolink program.
Now ( thanks to XE1B Mark and some of his friends) I could get a new radio a Yaesu FT-77 with 100 watts.
I am running a home made inverted V antenna with and Ugly choke for 20 and 40 meters. This arrangement works pretty good in both . Bazuka Antenna was done, but did not have good results on TX.
I just got new suggestions for doing some other antena GRV5. ( thanks Willy for the idea )

I will confirm all QSO's the old and new ones.
I would like to keep above message because of this. My Dad passed away last year and he really did not like what I was doing as a Ham. Litle by little, he understood this hobby but we could not do more than he accepted what I was doing as a Ham radio operator before he passed away. I believe that he did know about what a radio operator is, because he flew an airplane in Oaxaca when he was a young guy, but he fell sick and in seven months he finally gone. He was with us at home when this happened. He did have no terrible sickness, but he got a terrible sadness and I think he did not want me to be a sad person. That is why he finally understood what a ham radio is and he knew that this is for me. Becacause of him, I learn english and liked eletronics. He was a farmer and he sent me to learn english. My mom and my brothers are ok after my dad passed away.
Since that time, I have not had time for re sending QSO cards. Now I am having a chance to print new QSO cards and I will send them in two weeks.
Pls, accept my apologies to those Hams who have sent QSL cards,
I posted a pic of my Ham radios and me. Not big deal, but this is me,
Greetings to all and hope hear you on the air.
Yours Victor Carvajal XE1ZVJ
Thanks for the visit. 73'
And let´s work on the air on HF frequencies.
Dad, I know you knew that it was not easy for both that I became a Ham, But Thanks for all.
Victor.
A picture from home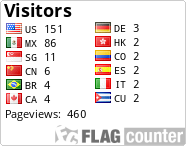 Rev: XE1ZVJ - Tue Jul 9 11:20:49 2000