My Previous calls: TG8/XE3DX, TG4/XE3DX, TG5/XE3DX, TG6/XE3DX, TG7XE3DX (Sat), 4B3DX, XE3MAYA/A, 6H6IARU, 4A8DMR, 6D0F, 4A1DX.
If you have had a QSO with me -- thank you !.    Please check the log, to see if you are here.  
if you are not in log ...  Please Do not send QSL card ....
See Log ONLINE call XE3DX and 4B3DX on my WebSite
Note:
I am also a collector of banknotes from all countries of the world,
I would greatly appreciate receiving a banknote. 
If you send a banknote for my collection does not have to send money,
I will answer soon. Thank for help.
Member DXXE Group http://www.dxxe.org
QSO's after December 1st. 2004 valid for DXXE AWARD                       Member SAT-XE Group http:/sat-xe.blogspot.mx
My Antenna for 50 Mhz CLICK Here                                 My Antenna for SAT    CLICK Here
I like to work very rare grids. In Mexico on Satelite

.
XE3DX/P  ( ROVER)     53 Grids
Actived Firts Time
* August 16th, 1994. (RS-12)  EK36 GRID ( Rare Grid - Never activated ),Chiapas.MEX. MY HOME
* January 02th-04th, 2009. EK35 GRID ( Rare Grid - Never activated ) from the Pacific Ocean Coast.
* August, 15th, 2009. EK39 GRID ( Rare Grid - Never activated)  from water of the Gulf of Mexico.
* April 07th-08th, 2011. EK34 GRID ( Rare Grid - Never activated) from Chiapas Coast on Pacific Ocean.
---------------------------------------------------------
* July, 24th, and 27th, 2009. activated EK09 GRID, From Tlaxcala, State. ( Rare Mexican State on SAT ).
* April 07th, 2011.activated EK45 GRID (Rare Grid)from Guatemala, Huehuetenango. CentroAmerica.(TG8/XE3DX)
Pictures and details visit http://www.qsl.net/xe3dx/ or Grids Work for XE3DX on Maps
---
---
QSL INFO :
                                                      The best reward for a nice QSO is a QSL paper.
The prefered method is LoTW (Saves time, money and trees).

For SAE's. please, not include US stamps. U.S. stamps in my country are not valid. if you send them. they are going to have to return by the bureau.

Please consider that,

QSL Card sent via Bureau reach my hands in 2 to 4 years...! No Joke.. For direct mail I receive in a few weeks. YOU CHOOSE.  "Do not respond via the Bureau"

You send a Banknote for my collection does not have to send money or SAE, I will answer soon.

All World : please include a SELF ADDRESS ENVELOPE and US$ 2.00, PLEASE ONLY IRC VALID FROM 2014 and Expiration 31/12/2017.

 

You can also use PAYPAL  to help with postage.-  (Email.  david.maciel@outlook.es) 

 

-

QSLs without self address envelope postage cost will or U.S. Stamps are returned via Bureau.

 
See my positioning on APRS: http://aprs.fi/info/XE3DX*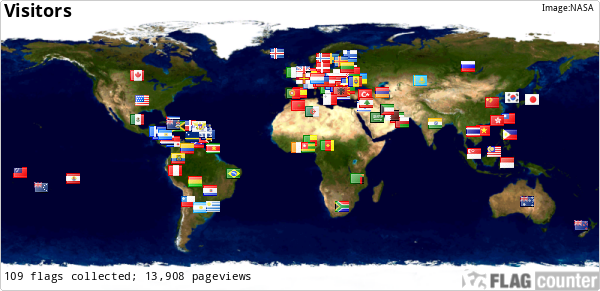 Grid EK36
Dave XE3DX
Activando EK35
Activando EK15
Work SAT on JAMBOREE ON THE AIR 2010