Ham radio is my number one hobby. I received my first license at the age of 11, in 1988. I am passionate about HF contest and DX activities. Currently, i work for my 9BDXCC award. So any QSL received will be appreciated.
CW is my favourite, but I work frequently in ssb also.
My shack is located in the south of Romania, near bulgarian border, in the village of Daia, Giurgiu county.
My equipment:
- antennas: Optibeam 17-4, Optibeam 9-5, PKW 2e/10mhz, LZ Antenna 11-7, Hy Gain TH7DX, 14AVQ, dipols and full-size vertical for 80 m, INV-V and Spiderbeam Vertical for 160m;
- transceivers: Icom IC-7800 and Yaesu FT-1000 MP MarkV Field;
- amplifiers: OM Power 3500, 1Kw with GU43B
- Prosistel PST61, Prosistel 2051D, Yaesu 800 DX, some home made rotators;
- Ameritron switch;
- laptop Dell, HP desktop
YR9F is my special call-sign and I use for contest and DX activity; I am manager of YO9KXF – Muntenia DX Club.
I am member of YO-DX-Club, Pro-Cw-Club, and Croatian Cw Club from 2007.
I am member of the board of the Romanian Radioclub Association (ARR).
QSL policy:
- If my QSL is important for you, please send a direct request, with 2 GS or IRC (only the new model valid until 2020!), envelope is not necessary if you send me exact addres for return. I answer usually in the next day of receipt.
- Also, if you want to pay with Paypal, please contact me! 2 USD or 2 EUR wil be OK...
- YO buro is also OK, but please be patient. I estimate the turnaround time for a QSL sent via the bureau, of approx one year.
I'm QSL manager for: YR9F, YP0F, YP0HQ, YO9KYO, YP1S, YO9KXF and YO9KXF/P (EU-191), YP0XMAS.
Working in CQWW, CW, november 2016:
I was member of YO9KXF/p expedition on Fericirii Island, IOTA EU-191, september 2016:
I was member of YP0F expedition: FIRST activation of new IOTA EU-191, Fericirii Island, in august - september 2014: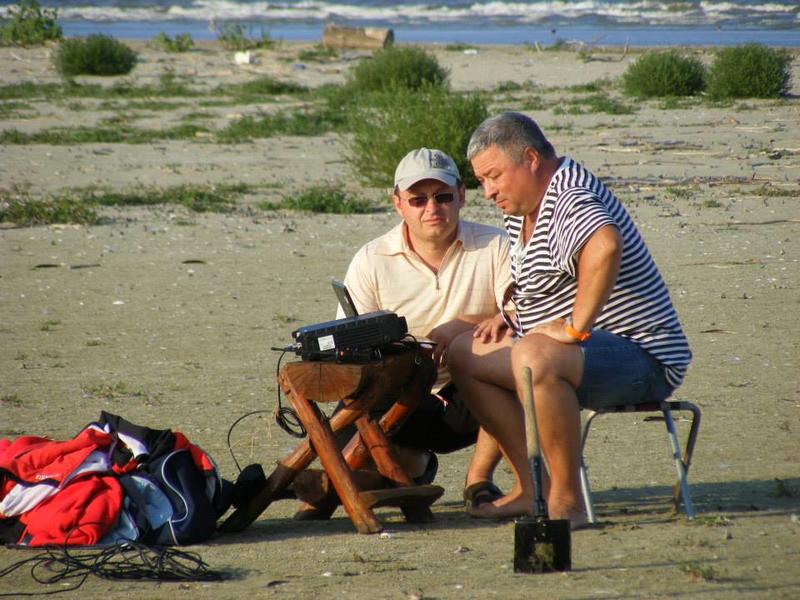 I was member of YP1S expedition: Island Sacalinu Mare, EU-183, august 2012: