I prefer paper QSL cards, but I will also reply to all QSLs received via eQSL.cc. Sorry, I do not use LOTW.
My interestings are: dx-ing, awards, different activity programs like IOTA, SOTA, WCA, WFF, WLOTA.
24.07.2010. I activated YUFF-017, Nature Reserve "Ovčar-Kablar Gorge", it was first activated WFF program from Republic of Serbia.
Still active as: YU14ØZ (2010.), YU1ØØSAF (2012.), YT9ØIARU (2015.), YU9ØIARU (2015.), YT15YOTA (2015.), YT1ØØSG (2016.), ...
Member of: Amateur Radio Union of Serbia, RC "Zemun" YU1AVQ - YT3Z.
For Worked All Serbia award: SC01
My primary qsl card:
Qsl's for WFF-YUFF activations: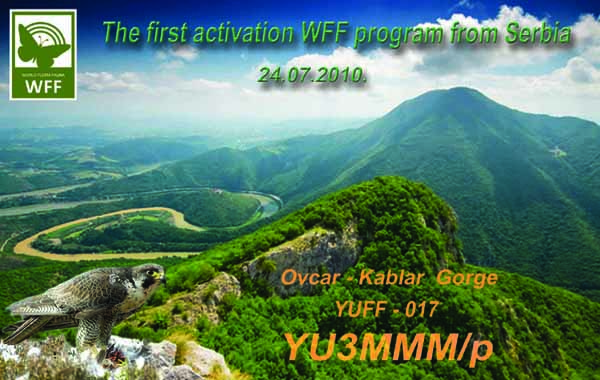 Eqsl card:
My radio shack.