YV5ALO Profile
Dear friends
Thanks a lot for the QSO, and your interest about my station. I hope to contact you again in other bands.I am Ham Radio Class "B" , I use to work DX and experimentation at the ALL khz bands, QRP and BPSK31 mode. I am member from RADIO CLUB VENEZOLANO.

Receive a warm greetings from VENEZUELA and I hope to meet you again very soon in frecuency. Once again, 73's and good DX..


Policies for QSL Confirmation
Physical responses in print are still very expensive and difficult at the moment in the country. This moment ONLY be answered by "eQsl", "LOTW" and "Club Log" .

Please "Do not send money within the QSL" is not necessary.
QSL : ( 100% Confirm - Via Electronic )
LOTW ( Update Every Two Months ) / eQsl ( Update Every Two Months )
On Line Log :
QRZ Log / ClubLog ( Update Every Two Months )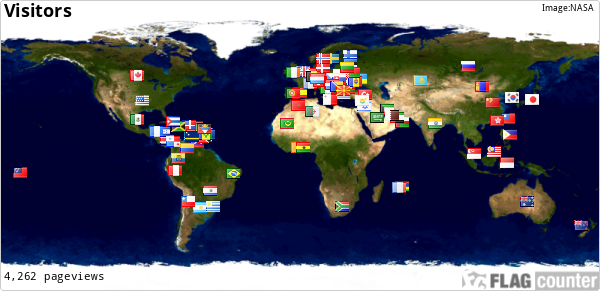 Awards
1 Place in the National VHF Contest 2006.
4 Place mono op. 40m in the Independence Venezuela Contest 2006.
3 Place mono op. 40m in the Independece Venezuela Contest 2007.
YW3AJ DX October 2007 Portuguesa state expedition RCV Operator.
YW2AJ RCV Dxpedition to Barinas State 2008 Operator.
YW6AJ-YW6A RCV Dxpedition to Piritu Adentro Island SA-090 Operator 2008.
Operator in the YW4M CQ World Wide WPXcontest M/M 2008 Team.
Operator in the CQ World Wide WPXcontest 2009 single-op all low ssb.
YW9A RCV Dxpedition to Amazonas State 2009 Operator.
YW5AJ RCV DXpedition to Guárico Juny 2010 Operator.
8 Place mono op 40m in the Independence Venezuelan Contest 2010.
YW6MOTO Dxpedition Cúa-Manaos (Venezuela-Brazil) Operator 2012.
YW5YL DXpedition La Playita Island Venezuela. Team Leader-Operator 2012.
2 Place mono op. 40m in the Independence Venezuela Contest 2012.


YW5RYL DXpedition Los Roques island Venezuela Co-team Leader-Operator 40,17,15m band 2014


YLs in the Worl group in Facebook Member
To know the Places more Beautiful of Venezuela I invite them to visit this page, where we have a natural tourism. :)
 
Facebook : Maika Casanova
Instagram : @maikacasanova
Twitter : @yy5alo or @yv5alo
Echolink : Venezuela-yv5alo
E-Mail : yy5alo@gmail.com - yy5alo@hotmail.com and yv5alo@gmail.com
Solar Data