I am presently working in Ghana again since mid February. 
During 2018  I will relocate to Paarl, Western Cape and will operate from my new QTH as ZS1XB.
QSL via either ZS1XB or ZS6EGB home call and bureau. 
I'm also a member of the ARRL, RSGB & INDEXA & UKSMG .
Radio's : Icom IC-7300 & Icom 746Pro, Icom 706MKIIG & FT-847
Antennas: HyGain AV-640 & Cushcraft R7 for HF plus 27m L antenna with AH-4 tuner
VHF/UHF -  14 Ele 70cm, 5 Ele 6m antennas. Other Callsigns : 9G5ZS & V55E .... QSL to ZS6EGB Email : bohme@icon.co.za & ebohme@gmail.com
For bureau QSL via: SARL Buro , PO Box 1721, Stubensvallei, 1735, South Africa
I'm a proud a member of the Pretoria Amateur Radio Club - ZS6PTA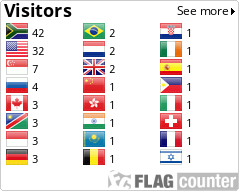 ---