I've been in broadcasting since graduating high school until moving to Florida in 2002, but only a ham radio operator since 2005.  I wanted to get my license earlier, but looked at the code requirement as a way to keep people out of the hobby who wanted to work the phone bands, build equipment, and experiment with antennas.  So while my friends played with 100 watt transmitters I worked with 1kW to 50kW transmitters, worked on and built radio stations and had fun with non-DA and DA a.m. arrays.
Since learning the code to get my General when I moved to FL, I really enjoy CW.  One of my problems as a boy was not having someone to teach me the code, and when I became friends with ham radio operators in high school or later who offered to help me learn code I did a fine job at memorizing the records.  Thanks to MFJ code tutors and modern computer software the code is now easy and fun to learn.
I was also employed by a multi-national company for 20 years as an electronics, manufacturing, and industrial automation design engineer.  I'm presently the Chief Engineer for a local electric component manufacturer.
My shack houses a nearly complete (no amplifier) Drake TR7 station since the spring of 2016.  It is the rig (without some accessories) shown in its temporary location on my desk until I got rid of the Kenwood equipment in the shack.  The TR7 is my primary rig, and my Yaesu FT-101ZD with all filters, an SP-901P external speaker, FV-101Z VFO & FC-902 antenna tuner, E-V MC300 microphone, a straight key, and a set of Vibroplex Brass Racer paddles on an MFJ keyer is my secondary station. 
The TR7 has SSB, RTTY and CW filters.  I also have a second board with SSB, AM, and CW filters that I swap when I want to use the radio on AM. 
I played around with a straight key on my TR-7 double sided taped to my desk.  I since added a set of Vibroplex paddles and moved the station to my normal operating table with the Yaesu FT-101ZD.
I still have a Kenwood TS-830S with all filters, an AT-230, and SM-220 with pan adapter in reserve since there is no longer room in the shack.
My main antenna is a Cushcraft AP8A which gives great performance for DX and even USA- wide contacts.  A G5RV which I change the configuration on it from flat top to inverted-V to NVIS to whatever I choose, and a 40 meter dipole. 
I've been experimenting with 40 meter and 80 meter N.V.I.S. antennas.  Net results and signal reports from the islands, Gulf, and S.E. USA have been generally better than any of my other antennas.  For portable I've found N.V.I.S. antennas not only easier to deploy, but give consistanly better reuslts than my portable inverted-V, a portable vertical or hamstick.
I use a Yaesu FT-1900R in the shack and a Kenwood TM-281A in each vehicle as well as a few ICOM and Yaesu HTs. VHF jump kit is an ICOM 2100H, a Mirage B-34-G amp for my HT as back-up for the ICOM if needed, a 40 ft. mast kit and Hustler CGT-144 with radial kit. 
For HF portable I use a fully loaded IC-735 (Jump Kit) with mod for QRP and a Heathkit HW8. For a real challenge I use a Rockmite 40.
I enjoy QRP and portable operation & antenna building and tube gear. I rebuild and restore old radios and ham gear and build both solid state and tube equipment. The old tube and hybrid radios are more fun to operate than the push button menu-driven modern rigs.
Local A.R.E.S. and Skywarn member and ARRL VE.
I also spent about 20 years in the fire service as fire fighter, trainer, and officer as well as an E.M.T.
My other hobbies are photography, digital imaging, collecting fountain pens, slide rules, and manual typewriters.
73,
Bill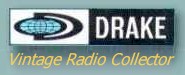 Somehow my QSL information does not get updated on my QRZ Logbook, it only displays direct.  QSL direct, QRZ.com, or LOTW.  And I found out my LOTW account is  not working.  TNX, Bill