C6AGU is being used as an experimental station to test new antennas and equipment for DXpeditions by the AA7JV/HA7RY DXpedtion team (see TX3A.com, VK9GMW, VK9WWI, 5K0T). The station is normally operated by AA7JV but sometimes both of us are here and run the station.
We set up C6AGU on a number of small islands that simulate DXpedition conditions. Most recently we have been setting up on Water Cay (Lat: 24.9093, Lon: -76.3625, Grid: FL14tv). Previously, we have been using Rum Cay, in the far Bahamas. 
Most recently we have been testing antennas for the upcoming KH1 DXpedition. (Please send QSL request e-mails after Dec 15, 2017.) Due to concerns with bird wildlife, we are limited to vertical antennas with a maximum height of 43 feet. Below is a picture of the 43 foot 160/80/40 m antenna. Despite its limited height, it works well on 160 m because it is standing in salt-water. (No radials needed.)
43' Vertical for 160/80 and 40 meters. Fed by home brew 1 kW antenna coupler (attached to base)
Tri Band Parasitic Array for 20, 15 and 10 meters. Gain: 10 dBi, F/B 15 dB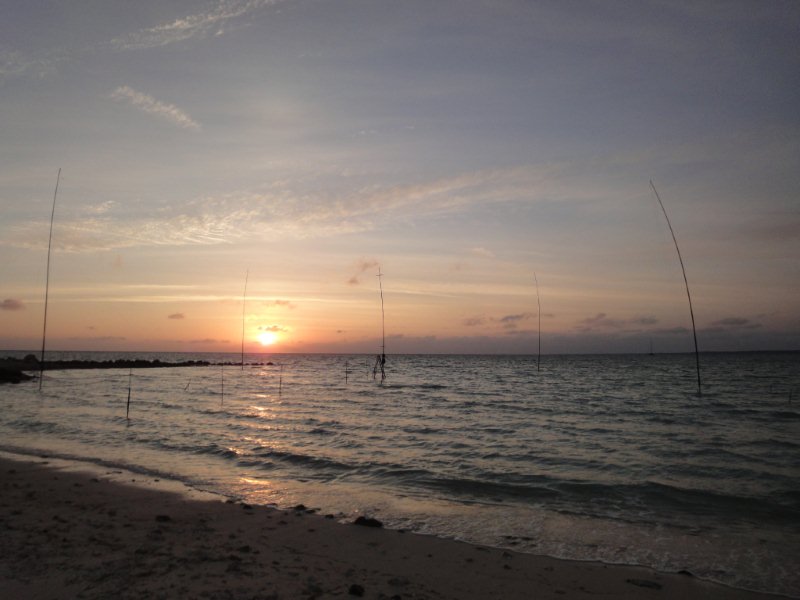 80/160 Bi-Directional Array. Gain 6 dBi on 160, 9 dBi on 80
.
2008DK8NC from DARC-Newsletter