My name is Martin, ham since 2004
EQSL Profil: DC8MH
Call: DC8MH, previous callsign DO2LGH
Other calls: OZ/DC8MH, 5P7T, IK3/DC8MH, 5B/DC8MH
QTH: Langelsheim (nr Goslar) in JO51DW
QRV in: FM, SSB and in CW
RIG: TRX: IC-756PROII, IC-706MKIIG, FT-7800, FT-817 (QRP use for SOTA/GMA)
Ant: 3el Ultrabeam (6 -20m),Windom FD-4, X-50(2m/70cm), Superantenna MP-1 (SOTA/GMA)
CW Key: Begali Signature, Palm Mini Paddle, Logikey K-5 es microKEYER II from microHAM
PA: Ameritron AL80B
Also on photo my son Jonas he was born in 2006.
---
2012 DXpedition to Cyprus (IOTA AS-004) from November 10th till 14th
DC8MH made 826 QSO´s as 5B/DC8MH in SSB/CW/RTTY/PSK31
Are you in the log?
---
SOTA- SUMMITS ON THE AIR
GMA - GERMAN MOUNTAIN AWARD
Equipment for SOTA / GMA:
TRX: Yaesu FT-817, Icom IC-706MKIIG
Ant.: 2m Doppelquad, 10-40m Superantenna MP-1, Long Wire(21m with 1:9 Unun and LDG Tuner Z-817)
DM/NS-113 Bruchberg / Harz (my first activity only 2m SSB)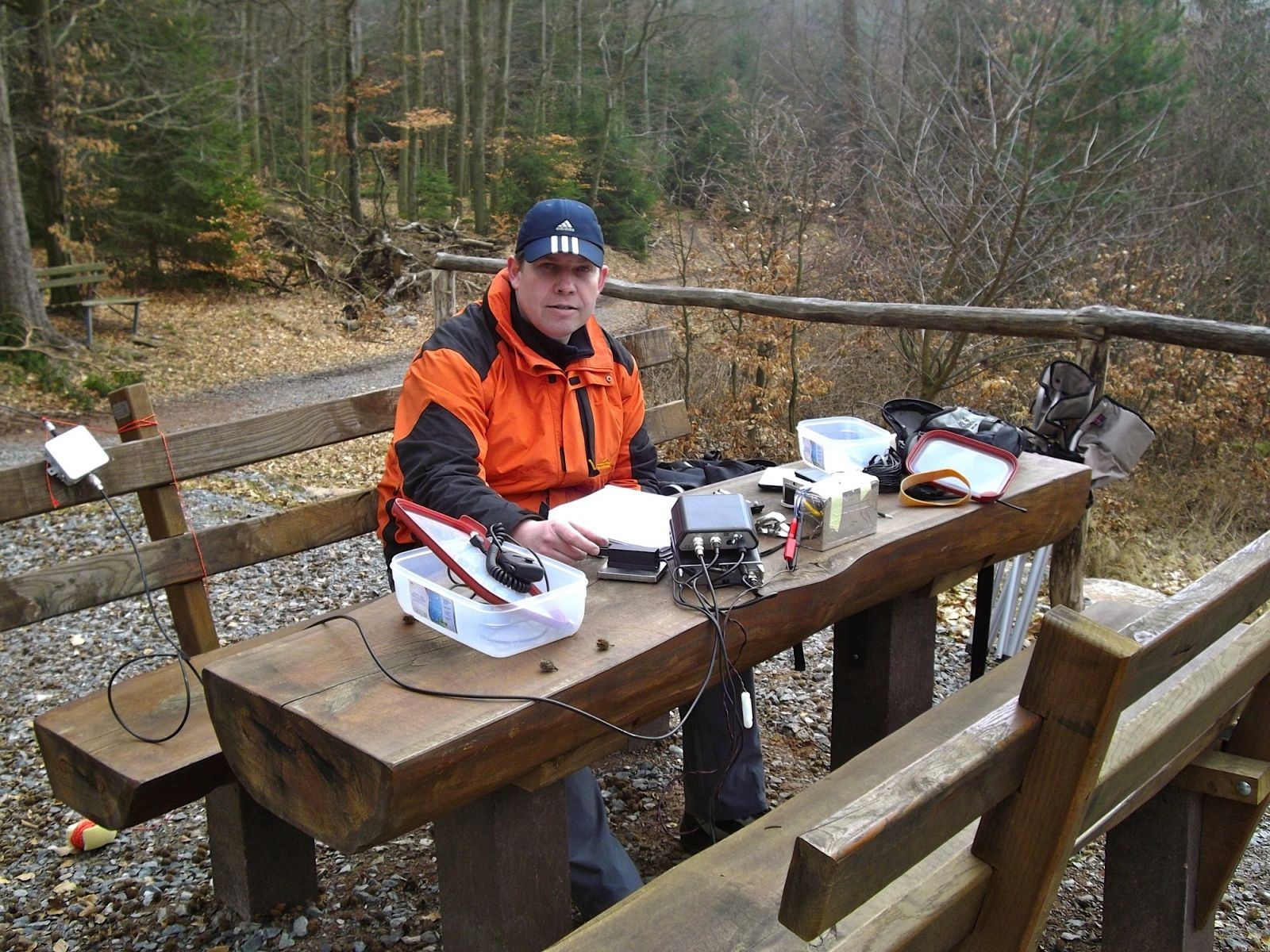 DM/HE-068 Tromm / Odenwald
DM/NS-002
I start my SOTA activity in 2011. It´s nice to works hamradio in the nature!
All my SOTA - activities here: SOTA-DATABASE
Info GMA (new since 04/2012): Link
73 Martin, DC8MH