HB9ON is sponsoring the 2014 Zanzibar 5I0DX DXpedition
Note: The above Honor list, is a special list of people who practice and love the Morse (CW).
To join the list you need to be confirmed by at least two members (operators or life members).
Particular attention is paid to the award of this certificate number for which you must demonstrate the basic
knowledge of the Morse but above all, be recognized as a special operator who comply with this mode as well
enhancing and promoting contact on CW with enthusiasm and loyalty.
QSL: LOTW preferred
Bureau: via HB9DHG
2011 HB9STEVE: Remembering Steve Jobs
click on the image to see the official home page.
2009 HB9ON: UCI Road World Championships
The HB9ON Team (HB9DHG Fulvio, HB9FBM Fabio, HB9FBS Goran, HB9CIP Daniele, will be active from
23rd Sep until 29th Sep (CW only event) to commemorate the UCI Road World Championships 2009.
Bands from 10m to 80m. A commemorative card is available via Bureau (via HB9DHG) or direct.
LOTW confirmation ok.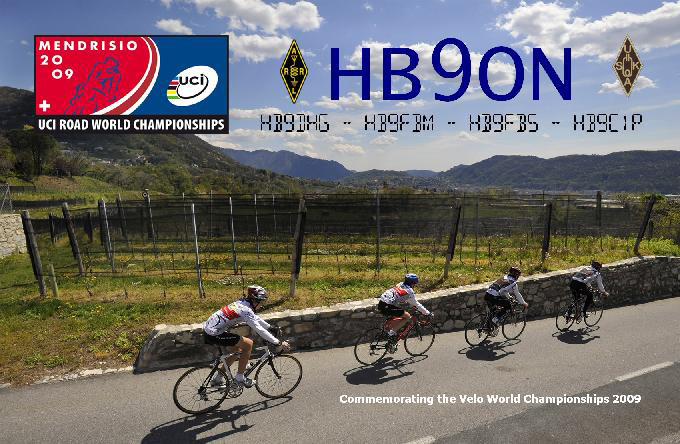 2008 HB2008ON: UEFA European Football Championship
The HB9ON Team (HB9DHG Fulvio, HB9FBM Fabio, HB9FBS Goran, HB9CIP Daniele), will be active
during the UEFA European Football Championships. CW only event