Hello and thank you for visiting.  Hopefully a pleasant chat brought you here! I've had lots of fun with Ham radio, but more important are the friends that I have met.
The main picture is of me summiting Mount Monadnock June 2014.  Hiking with friends and family has been a part of my life for many years, but the past few years it has been much more important.
This is the family and me at a local apple orchard.  It was a few years ago, my daughter is now 18 and will be off to college this fall of 2015!
The shack has an ICOM 706mkiig as the most used rig with a clean ICOM 751a and a Heath hw101/100 (my first rig) used occasionally.
Antennas include a 5 band wire fan dipole for 20,17,15,10,6 and two vhf antennas at 65'. The pic of the vhf antennas shows them on a 30' pole for tuning before going on the push-up on the house.   I would have a bigger antenna farm if not for the time into my other hobby--sailing!
This is a close-up of the balun/hairpin match.  I like the hairpin system, but its tricky to tune.
This is the current boat, a JY-15 racing skiff.  Its a simple rigged sloop that will plane easily in a breeze of 10knots or more.  N2EME has been a good sailing friend.  We have sailed in New England and NC.
My Daughter Emma is attending MassArt in Boston and will be in the Industrial Design program.  She created this image of my call sign with Marine flags.  Combining my two current hobbies in one image!  Thank you Emma.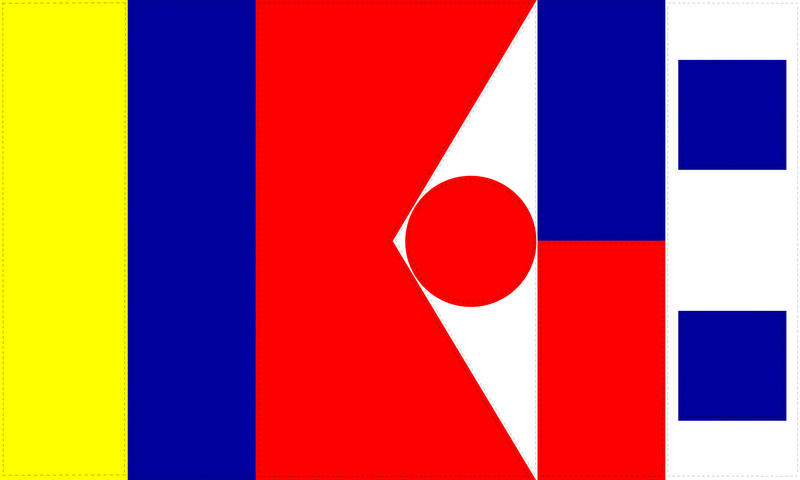 Contact me for a sked!
73's
Mark