Skipping over a long history of working on first electronics then computer programming, starting in the USAF with tube type radar, a short time with a Motorola shop doing grunt work, first gig was a helping in erecting a 500 ft tower, then a lot of intalls in garbage trucks...and soon I was servicing electronics in the oilfields of the Gulf Coast. 
Operated a TV shop that coicided with the rise and fall of Rear Projection TV, then found myself quite by accident programming on AS/400's. Quite a road trip. A reason to create a bucket list put an end to all of that at the end of 2010.
Multiple times in that journey, I toyed and even tried really hard, going to test twice for a Novice License, but, I just couldn't get it to happen...which was frustrating, having FCC Radiotelephone and Radar, along with NABER, State TV license, and IBM certification as a Programmer....but, because I couldn't do CW...no Amateur License for me.  Ask me how I really feel.
Skip to 2016, and going thru some boxes in storage, I found my notebook with my notes of studying for my FCC licence, and some of the old electronics and communications books, Grob, Shraeder, even an old 1985 Radio Shack set of Code practice cassette tapes...the hip mount J-37 I used to practice with, .and I then I vaguely remembered hearing that code had been dropped from the licence requirements...so I decided to see...
As they say, the rest is history, so I tackled the Amateur Licenses like we all tackled the FCC back in day. Study until you get em all. So, I hit the books and the internet, and got those tests and licecenses out of the way...and the last year has been a year of discovery.  Fisrt 2 meters, which I couldn't believe how inexpensive it is now to buy an operational HT. But, then the quest for HF...and fear of what I was being told it would cost. 
But, wait? What about that 6L6 homebrew project on a scrap of lumber that I wanted to build for so many years, surely there must be something I could build, today...
And...is there ever...Pixies, Forty 9ers, BitX40s....and so much more.
It wasn't long before I stumbled into a local Radio Shack Franchise as most Radio Shacks were closing due to the corporate BK, this one wasn't, and we talked about a makerspace in the back room, and a sort of partnership was discussed between these Radio Shack franchises and Ham Radio. They would provide space and we would provide...I can show people how to solder...
and so we both did what we said, 
Lately I have been on w5kub webcast talking Radio Shacks and about a Builders Fest and BitX's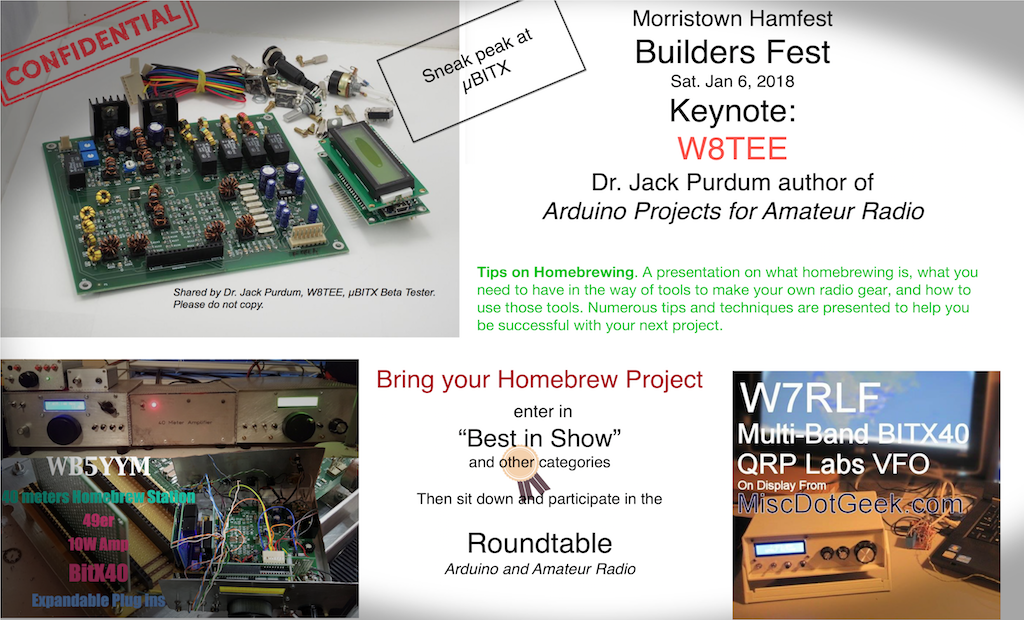 and the hamfest was good, and Builders Fest was Great, alot of fun was had, and lot of tips and tricks made the rounds...
I am just as much about Homebrew as I am about Radio....
hope to meet up with you sometime, come see me at the Builders Fest, or after that, catch me on the radio, probably QRP on one of my BitX40s or my new µBitX....
I will be posting where I will be hanging out...as soon as I figure it out...in the meantime...email me if you are anywhere in the East TN area and want to get with a group of like minded Builders....
either on Facebook or group s (i) (o) with a title of WeCanHams.