Updated QSL policy:  All contacts uploaded to LOTW regularly.
After 35 years of activity, I do not praise casual paper cards exchange via Buro any more.
SORRY, NO BUREAU CARDS ANY MORE FOR ANY OF MY ACTIVATIONS!  THANK YOU FOR UNDERSTANDING.
However I do appreciate that other hams like paper cards, so would always be glad to reply to your DIRECT cards.
Direct QSLs against SAE + min 1EUR/1USD or new IRC
UPDATE, JULY 27th, 2012:
Thank you all for QSOs with RA/SM6LRR and previously R3/SM6LRR !
From now on, please get to know my new callsign: RM2D
See you in contests and on the bands with a little easier call ;)
RA/SM6LRR QSL cards only via LOTW!   No paper cards printed for that temporary callsign.
R3/SM6LRR cards only confirmed via LOTW or Direct via SM6LRR address.  Please, if possible, include SAE and 1 EUR/1USD for postage.
SM6LRR @ 4U70UN (70th Anniversary of United Nations, New York, Oct 24th-25th, 2015)
SM6LRR @ RL3A in 2008
SM6LRR @ WRTC 2010 in Moscow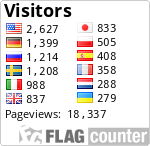 script tags are not allowed.script tags are not allowed.