Hello,

I am originally VU2EXP but my family knows me as Rajesh !!! My QTH is Rajkot (Gujarat INDIA) the same city where Mahatma Gandhiji lived for 7 years & completed his high school education. 
To be Ham was my dream at 15. After small ham training with lots of practice on Morse & Radio Theory I was successful for
Grade I at age of 18 in 1991. Now my License is upgraded to topmost General Grade.
I liked & did lots of activity for Ham Radio Awareness & Promotion in the region. Also actively coordinate with Gujarat State Disaster Management Authority (GSDMA) and Fire Department for any possible emergencies. 
  
I had made number of close friends through this Fascinating hobby, including ISRO Scientists, Engineers, Physics Professors, top Police Officials, Chartered Accountants, Doctors, Industrialist, Educations Experts, Govt. Administration Officials, Students & Common Man like me !!! But one thing for sure to have common, TRUE ATTACHMENT to Ham Radio by all means!

My Interest & Area of Activity: 
Digital Communication: PSK31/63/125, JT65, JT9, RTTY. Olivia soon QRV on SIM31, ROS, Digital Contest, QRV in 2m, 70cms, SSB, ISS SSTV Image Reception, Satellite Communications and Telemetry Decoding, APRS, QRP / Home brewing, JOTA, ISS Tracking / Viewing / Digipeating, Emergency Communication for Disaster Management, Ham Radio Presentation/Demonstration/Training for University-Colleges-Schools, Coordination with Govt. Authorities. Also keeps deep interest in Astronomy & Learning Space Science. 
 
It's my Pleasure to get appointed as Regional Coordinator (West India Zone) of AMSAT-INDIA. AMSAT- INDIA, is an organisation for Indian Amateur Radio Satellite Programme . AMSAT is a worldwide group of Amateur Radio Opertators who share an active interest in building, launching and then communication with each other through non-commercial Amateur Radio satellites. I am doing best efforts to make Awareness & Promotional Activities of Ham Radio & Satellites at various Institutions in my region. Any Institute wish to make any such Awareness Program may Contact me with details.
Am also Life Member of Amateur Radio Society of India (ARSI) & participate in many of their Contest & Activities.

Also activated Small Science Club named 'HAS Fan Club - Rajkot' for awareness & Knowledge sharing of Hamradio/Astronomy/Space science among students community.

Super Moon Imaging by Rajesh Vagadia - VU2EXP (HAS Fan Club - Rajkot)

We are famous Ham Family in Rajkot Gujarat.
My daughter Sakshi VU3EXP is youngest Gujarat Ham.
My Elder brother Prakash is VU3PLJ
My Nephew Priyesh is VU3GLY :-)



15 Years old YL Sakshi VU3EXP with Papa VU2EXP Rajesh :-)

AMSAT UK Highlighted Sakshi VU3EXP as Youngest Gujarat Ham - Click Below link to view.
http://amsat-uk.org/2015/05/04/youngest-radio-ham-in-gujarat-state/

QSL Card Received for Receiving SSTV Image from ISS (Front)
 

QSL Card Received for Receiving SSTV Image from ISS (Back)

News Article Published in DNA - VU2EXP Rajesh Vagadia Receives Signals from Space!!!
 

VU2EXP Rajesh Vagadia received Commemorative Diploma Award for the 80th anniversary of J.A.Gagarin from ISS (RS0ISS)  

Apollo Soyuz Diploma Award Received by VU2EXP Rajesh Vagadia for Decoding ISS SSTV Image.
 
AT1JCB  Special Event Callsign – Exclusive on Digital Modes!
Special Callsign AT1JCB Successfully Activated from Rajkot (Gujarat – INDIA),  from 21st November 2014  to 9th December 2014.
Primary aim was to celebrate Birth Anniversary (30 Nov.) of Great Indian Scientist Aacharya Jagdish Chandra Bose & aware the world for his scientific achievements. He is well known as the "Father of Wireless Communication". His demonstration in 1895 & 1897 predates all.
AT1JCB was specially activated on Digital Modes by active Amateur Radio Operator VU2EXP – Rajesh Vagadia, from Rajkot (Gujarat) INDIA. 
Period: 21st November 2014 [from 0000 UTC] to 9th December 2014 [2359 UTC].
Only Digital Modes: PSK31, PSK63, PSK125, JT65, JT9, RTTY, SIM31, ROS, Olivia etc
Bands: 10 M/ 15M / 20M / 40M
QSL: LOTW / eQSL / Direct to VU2EXP
For Complete details of Activation please visit www.qrz.com/db/at1jcb  
 
My Info:

ITU Zone: 41 CQ Zone: 22
Lat: 22.304002N Lon: 70.807961E
GRID LOC: ML52JH
Progressively I could setup my Station as below:
 HF:  
 
Icom IC-718 with DSP Module (great rig for digital communication).
Yaesu FT-757GX all mode transceiver.
Homebrew BITX QRP Rig for 20/40 Meter (8W) (With active help of VU2SPF OM Bhatnagar Sir).

VHF: 
Icom IC-1020 Base (50W) MIL Standard
Handheld Wouxun KG-699E (5W)

UHF/VHF: 
Baofeng UV5RB Dual Band Handheld (5W) 
With Programming Cable & Software for SATCom Experimentation.

Antenna:
HF> Dual Band Moxon Wire Beam Antenna for 15/10 meter. (under construction). Provision for manual Rotation.

HF> 4 Band Inverted Vee Antenna for 40/20/15/10 meter with 2 separate Feed lines

VHF> 5/8 Fiber Glass Vertical Antenna 3dB

VHF> 5/8 GT Whip Antenna with 4 Radials

VHF> 5 Element Yagi Antenna

Satellite Communication Antenna:

UHF/VHF Dual Band Portable Yagi Antenna (7&3 elements)
My Projects & Equipment in Shack:

Homebrew Sound Card Interface for digital communication

Homebrew CI-V interface to control my Icom Radio
Homebrew: Bitx 40/20 Meter QRP Rig with 8W RF (under active guidance of VU2SPF)

Homebrew Digital Frequency Meter

Homebrew Morse Paddle

Digital HF SWR & Power Meter

Digital L/C Meter

VU2EXP Radio Shack: 
Memorable Events: 
My daughter Sakshi Vagadia (13yr) got excellent opportunity to Live Talk with female Astronaut 'Sunita William' at International Space Station through Ham Radio Telebridge Program conducted at Gujarat Science City - Ahmedabad on 14th Nov. 2012. I was specially invited in the program to assist with few demo equipments & was really a memorable experience.
Sakshi Vagadia Talks with Sunita Williams during Space Talk Program  
Four Hams Conducted Student Outreach Programme on International Space Station (ISS) to Talk Female Astronaut Sunita Williams 

Also it was Great Opportunity for me & our family kids to personally meet & listen Astronaut Sunita William during her Ahmedabad Visit at Science City in April 2013. It was our luckiest moments to hear Sunita on her Space experience & her life followed by Q&A. I thank Shri Dilip Gadhvi (Director - Science City) & Dr. Narotam Sahoo (Scientist) to invite us in the program.
L/R: Snehal, VU2EXP, Shyama, Sakshi, VU3PLJ, VU3GLY during at Gujarat Science City to Meet & Hear Sunita Williams



Female Astronaut Sunita Williams Presenting her Space Experience!

My SDSC Visit:

On 7th February 2014 I got once in life time opportunity to Visit India's Prestigious 'Satish Dhawan Space Centre' (SDSC) located at Sriharikota, along with limited delegation of Amateur Radio operators, for Technical & Educational purpose. Myself was the single Ham representing from Gujarat. It was my dream visit to learn & observe various state of art Indian space facilities. I am very much thankful to my good friend OM Maniji - VU2WMY (Scientist – ISRO Bangalore) to give us such wonderful opportunity.
(All Photos Courtesy: ISRO/ SDSC SHAR, from Internet)

Beautiful 'Mission Control Centre' Complex, with state of art facilities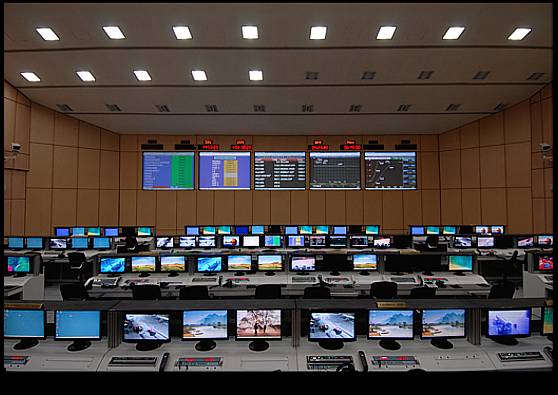 Inside View of MCC.

Satish Dhawan Space Centre - Sriharikota 
I was delighted to Handcraft Miniature Silver 'ISS Model' Memento, and got privilege to jointly present it to SDSC Director, Padmashri Dr. M.Y.S. Prasad with Maniji. Second Memento was presented to Shri Maniji VU2WMY (Senior Scientist - ISRO) on behalf of whole ham delegation visiting space port.

VU2WMY – Shri Maniji & VU2EXP Rajesh Vagadia jointly presents Silver ISS Model Memento to Group Director/MSA, SDSC on behalf of Shri M.Y.S. Prasad Director, SDSC.
ISS Silver Model:


Miniature Silver ISS Model made by VU2EXP Rajesh P. Vagadia
SPECIFICATIONS:
ISS Model made from 92% Silver
Size: 2.25"x1.5"x1.5"
Model Ratio: 1:1906
Net Weight: 10.630 gms
Component joined: 25 pcs
Project Time: 7 days
Some of my Activity/QSL Highlights:

GSDMA issued Ham Training Coordinator Certificate to VU2EXP Rajesh P. Vagadia (Rajkot-Gujarat)

Photo after Ham Radio Presentation @ reputed Christ College Rajkot – Gujarat

VU2EXP Received QSL from NASA for JUNO Earth Flyby event participation. 



Did JT65 Contact with Rare, DP0GVN – Antarctica based German Research Centre

eQSL Received for my Contact with 8J1RL – Antarctica based Japanese Station

Beautiful & Innocent Penguins at Antarctica. Photo Courtesy: 8J1RL qrz.com profile

My Nephew OM Priyesh Vagadia VU3GLY experiments on Satellite Communication Receiving.
My Rigs

Icom IC-718 Rig with DSP

Yaesu FT-757GX Backup Rig

Icom IC-1020 VHF Base – MIL Standards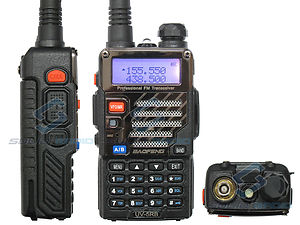 Baofeng Dual Band UV-5RB Handheld Transceiver

Wouxun KG-699E VHF Handy.
Feedback are always welcome at my email: vu2exp (at) gmail . com
73's
VU2EXP - Rajesh P. Vagadia
Rajkot - Gujarat - INDIA