George Ulm, W9EVT was born in the Free City of Danzig in 1930. In the mid-1930s he moved to Chicago with his family. After W.W.II, he produced some of the first convention exhibits for the Radio Parts Show in the Windy City. His business later expanded to world's fairs and conventions such as the CES in Las Vegas and Chicago. George is a Korean Conflict veteran, taught electronics in the Navy Air Corps, developed and put on air the first two meter amateur repeaters in the mid west.
George has lived in Mexico, Europe, Africa and Australia with ham calls associated with each part of the world. In the early 1960s he purchased an apple and cherry farm on Washington Island, WI. At retirement he decided to raise antennas on the property instead of fruit. He lives there year round with his wife Susan, and his dog Bosun.
Here is the December 2016 Door County Magazine Feature on W9EVT:
(Story & Photos by Heidi Hodges)
(Click or copy link):
http://content.doorcountyadvocate.com/door-county/magazine/index.php?x=67&season=Winter&year=2016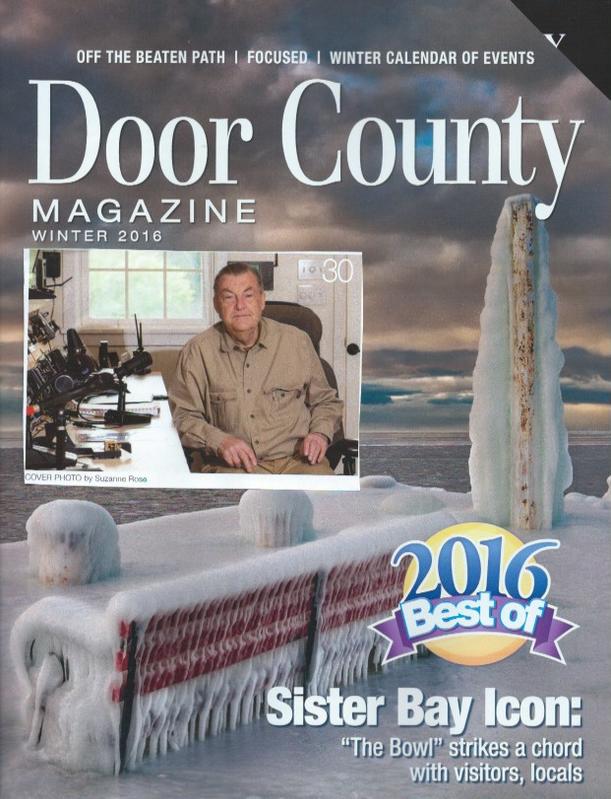 Here is what Fred Lloyd, AA7BQ and publisher of QRZ.COM, had to say about his 
visit to George's shack (CLICK HERE) .
Susan, George W9EVT and Bosun in the Collins Room, taken in 2015 and just a few years back, about 1972:
For more pictures of George W9EVT's shack, Greengate Farm and Washington Island
don't forget to check the W9EVT Blog at
Georgeulm@gmail.com, Hamshack 920-847-2500 George W9EVT also hosts and is President of the WI9DX
Washington Island DX Club
George W9EVT's Greengate Farm Web Page is a http://www.greengate-wibb.com
George with his new Hilberling PT-8000A German Engineered & Fabricated Transceiver.
George W9EVT's FlexRadio Systems Maestro (Flex-6300 is behind digital clock above), Hilberling, IC-7800, IC-7300  surrounded by a TenTex Orion II, TenTec Omni-VII, Heath SS-9000 and more.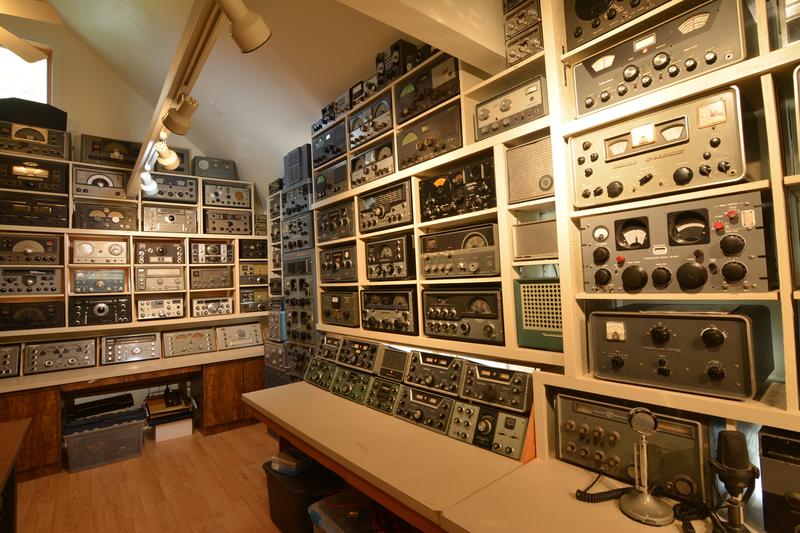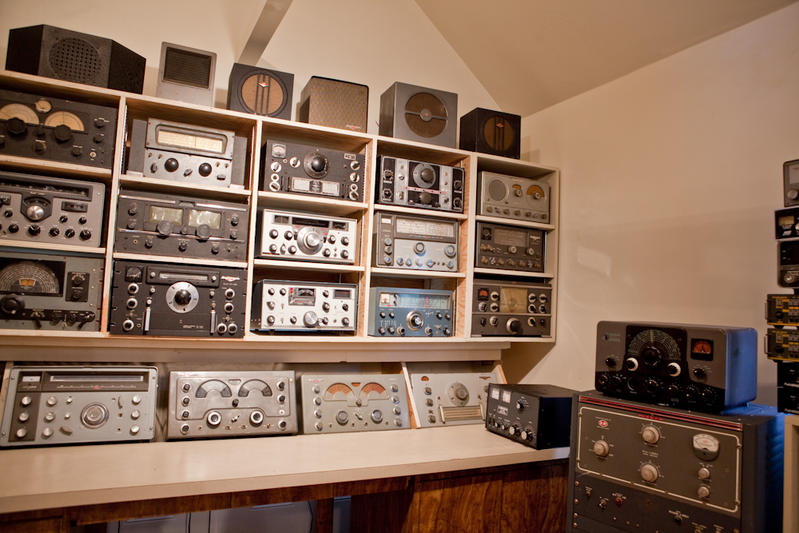 George W9EVT has created Collins, Hammerlund, and Halicrafter's Feature Rooms for these parts of his working collection: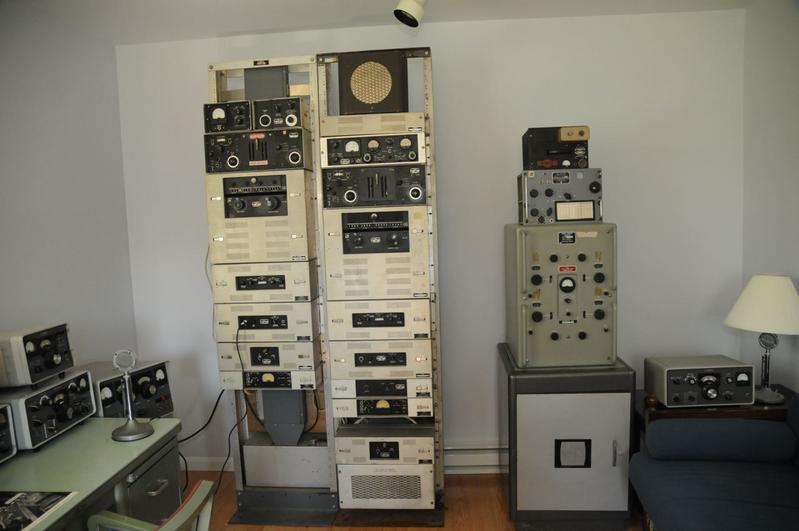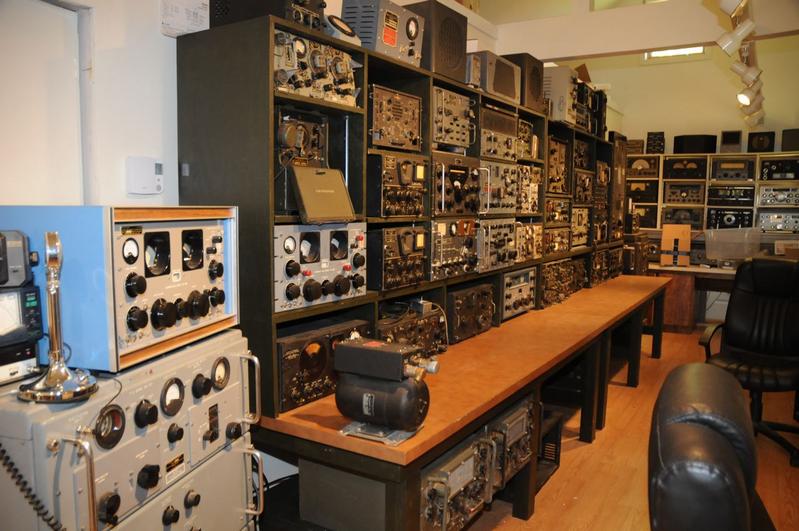 The "trading stock" area of George W9EVT's Hamshack is again as large as his shack:
The Following Gear is on Consignment to W9EVT from SK's Families:
-=-=-=-=-=-=-=-  Additional Pictures Added November 2015 -=-=-=-=-=-=-=-=-=-=-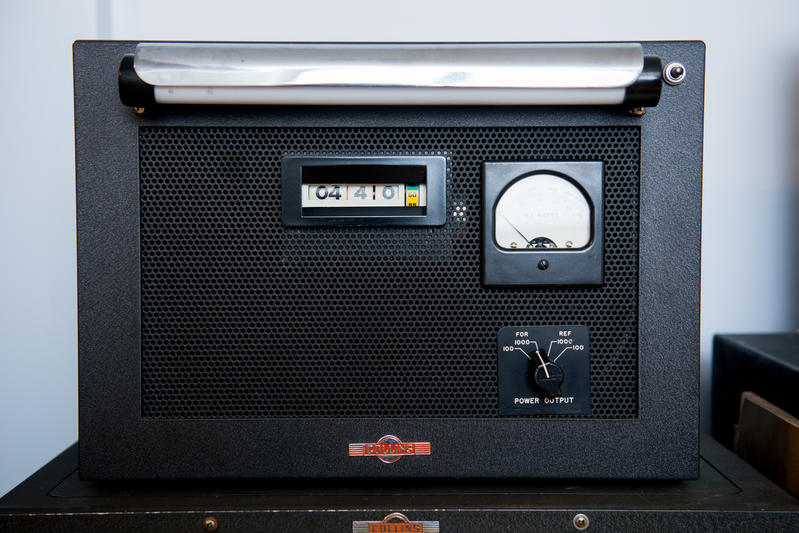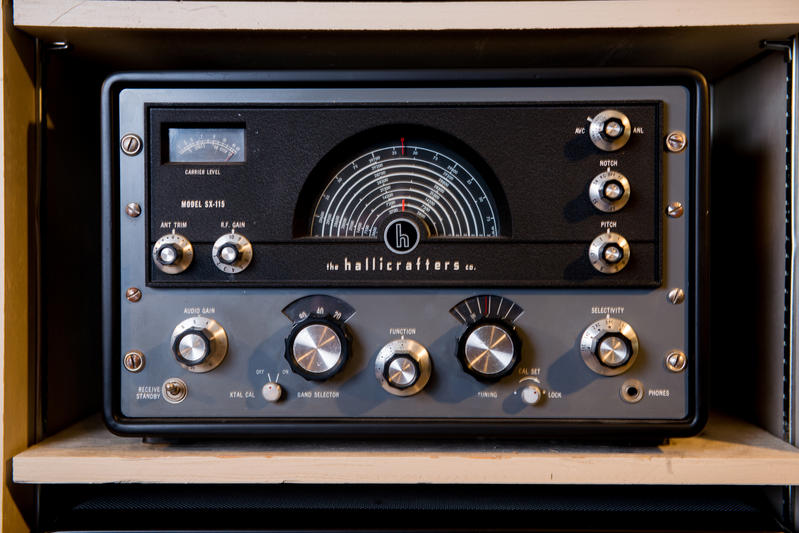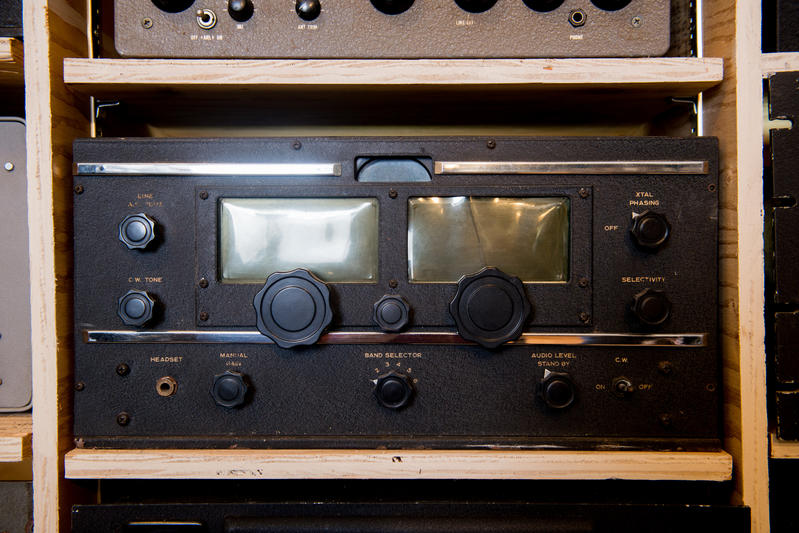 -=-=-=-=- Next Batch to follow -=-=-=-=-=-=-
-=-=-=-=-=-=-=- Next Batch -=-=-=-=-=-=-=-=-=-