Hi Thank you for looking me up on QRZ.COM. My name is Kevin and I have been married to my wife Christina for twelve years. I am originally from a little village called Lesmahagow which is in South Lanarkshire near to the town of Lanark. I now live in the town of Wishaw which is in North Lanarkshire. Wishaw is located 23.2 kilometers or 14.4 miles south east of the city of Glasgow and 49.3 kilometres or 30.6 miles south west of the capital city Edinburgh. I have always been interested in radio from a very young age and I became licensed in march 2011 with the call sign MM6KCM and now have passed my intermediate exam December 2012 giving me my new call sign 2M0KVM. Worked all Britain NS85 and book No-19737.

Above my wife Christina.
Above my German Shepherd Dog Heidi.
Above my German Shepherd dog Skye 2001-2010
Rest in peace.
My mobile station consists of the following
Yaesu FT-857D
MD200A8X
SPX300S.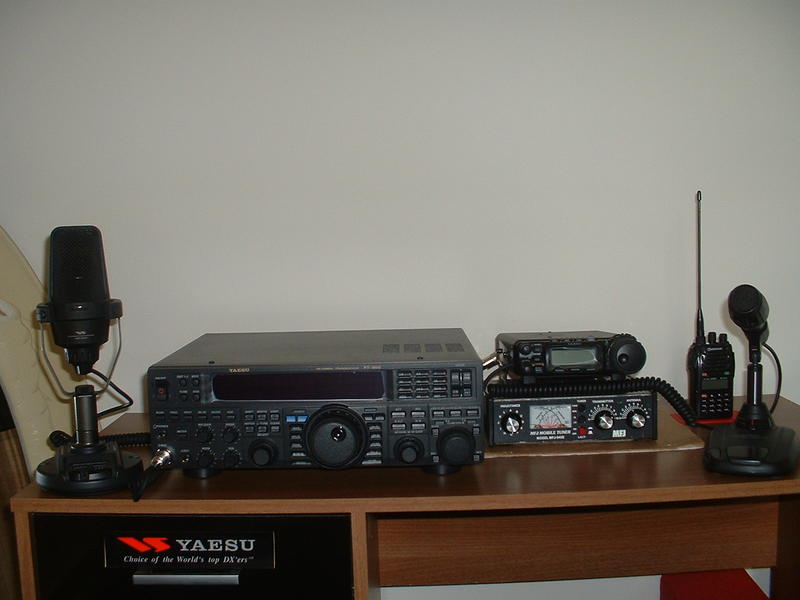 Above is my home station.
Yaesu FT-950
MD200A8X
G5RV Full Size.
Above Super Antenna MP1.
Above Kenwood TS-480SAT and Heil HM12 along with the Super Antenna MP1 is now my main mobile/portable radio equipment.
Above Yaesu FT-857D and Heil HM12.
Above Yaesu FT-817ND.
Above my young nephew Sam.
Above Kenwood TS-480SAT, Icom IC-2350 and Heil Pro-Set Elite 6.
Above my Kenwood TS-2000.
My beautiful wife Christina with our daughter Sophia.
My baby daughter Sophia born on the 05/02/2015.
 
My Yaesu FT-450D.
As they say I hope to speak to you further down the log 73s de Kevin 2M0KVM.
WHERE THERE IS LOVE THERE IS PEACE.