PLEASE ADD your call to my Web-QRZ LOG (click the above blue Web tab) along with comments you'd like to make!
From the age of seven, I would listen to foreign broadcast on shortwave and would question my uncle about his ham radio. Having my own Amateur call and toying with RF has been a blast over the years.
Operated In Grenada as J3A as well as J3A/KI4QCS. during 2007 CQ World Wide
73's
Pat Hayden AI4W
FCC Accredited National Examiner ARRL , W5YI& WCARS
NAQCC # 2,250 OMISS # 8,349
WAS # 52,902 DXCC # 45,836
Ai4W QSL-CardDatabase (Domestic & International)
After full life of thirteen years, Dewey went SK on July 27, 2009.
Click for 2007 Jeep JK 4 Door Rubicon with APRS
Click for CQWW J3A Grenada Photos
Radio Equipment Currently in use: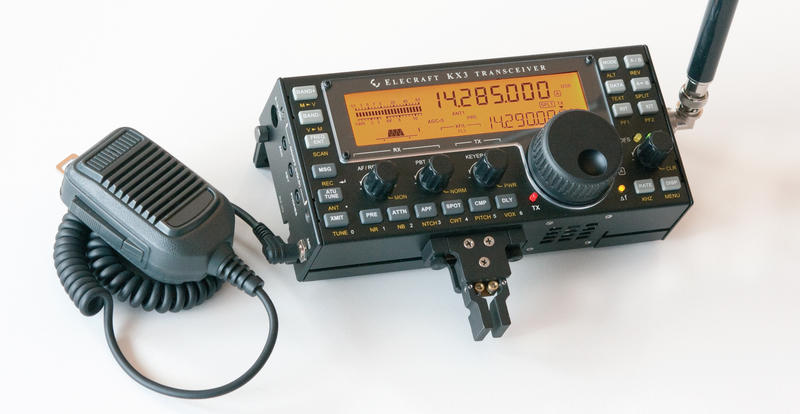 #0048 Elecraft KX-3 Transceiver QRP+
MMR-40 Modified Direct Digital Synthesis 5 watt
Hendricks PFR-3 MultiBand CW 5 watt
QRP: YAESU 817ND 5 Watt 160-.07 Meter
Portable HF: YAESU 897 5~100 Watt 160-.07 Meter
Handy Talkie: D-Star Icom ID-31A 2, .07 Meter
Mobile: Icom IC-7000 35~100 Watt HF,2,.70 Meter
HF Antenna: Alpha Delta DX-EE inside the Attic 35feet AGL
HF Port. Antenna. Rockwell Collins 637T-1 Portable Dipole
HF Port. Antenna. PAR Electronics both 10,20,40 & 6 Meter END-FEDZ
HF Port. Antenna. TWAntennas TW-2010
HF Port. Antenna. 6 Meter Copper Pipe SLOOP Thanks for Instruction! >W4HLN
Repeater Analog: AI4W 146.94- 88.5
Radio Control Software: Ham Radio Deluxe
My other Interest:
President of Data Solutions Inc. since 1984
President of Data Solutions Wireless Club W4DSI
SCUBA: President of Western Kentucky University Dive club in 1983
Pilot: VFR + Complex + High Performance, since 1991 Member of Lexington Flying Club:
Semi Professional Photographer:
scene4productions.com/2010-07-12