Activities around ham-radio equipment ...
Here a short introduction of the HF amplifier projects. All parts self made from boards up to chassis.
Split filter board  for 5 pole Chebyshev filter. Each board contains filter for two bands.
Here one layer in acid bath..
Test circuit 80, 160 meter
simple switching power supply 100V_/16A for the first project with DL9AH amplifier
2x16 IRF-710 mosfet
Boxed German legal limit amplifier and filter ...
The split-filter worked over many years in combination with the amplifier without any failure. So the next project can come..
The oversized design and SDS-Relais for the new DICA project are providing high power potential.
The main unit contains now 8KV capacities; double core design for low pass sector. Silver dipped micas for high pass sector.
3 boards cover the 6 main bands (160 Meter - 10 Meter). Also prepared for automatic band switch and 4 port antenna selection.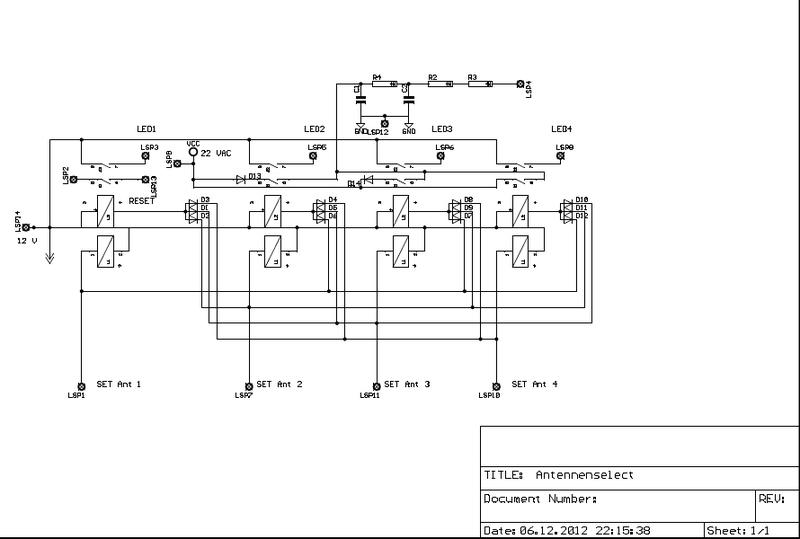 Concept with MRF-150 has been overtaken but works also in actual commercial devices. 
Two tone test with 700Hz/1900Hz and 6W input power gives  800 W output  into Dumyload;  ~  -35 dBc:
Same input signal with Pure Signal and Auto-Attenuate switched on  gives 780 W output but better IMD; ~ -50 dBc:
After 2 years under construction final boxing of all with the trivial rest... 
Enough from poorly technical photos ? Feel free to visit my wife´s page :