QSL card manager

(Tony k6bv)
For more information please contact him or me directly, or visit his page.
ًWelcome to My Page, I'm Walaa  from Palestine.
My wife and I are the First active Amateur Radio Operators couple In Palestine,
Amateur radio is our passion and we'll do anything to keep Palestine active in this hobby.
We Look forward having many  QSO's with operators from all over the world.
The San Francisco Radio Club W 6 P W
Honorary Member San Francisc Radio Club
W . 6 . P . W
With THONY DOWLER ( K 6 B V )
President of The SAN FRANCISCO RADIO CLUB
and member of the Board of Directors for the Northern California DX Club
 ( A R R L ) Member ID # 2000989219
The ( A R R L ) Logbook
DXCC CERTIFICATE
A . R . S
Amateur Radio Society Member ID : # 150076
A . A . R
Arab Amateur Radio
B . A . R . L . S
British Amateur Radio
Lighthouse Society Member ID # 612
Hawaii QRP Club Member ID # 534
A . R . P . O . C
Amateur Radio Portable Operators
Club Member ID # 106
Q . R . P
Campaign For
The Respect Of The QRP Frequencies # 313
D . M . C
 Member ID : # 07104
E . P . C
 Member ID:  #  23090
C . D . G
 Member ID # 1403
B . D . M
 Member ID # 4753
Dx Coffee Expressly for DXers
Barivm DX Team
Club Italiano Radioamatori Modi Digitali
Member ID # 00305
T . R . C
Thraiav Rose Club Member ID # 002
C . W . J . F
Grupo Juizforano DE CW
Member ID # 712
R . C . W . C
Russian cw Club Member ID # 912
Radio Club " 72 " # 81
S . S . T . V
World Amateur Radio
SSTV Club # 773
W . B . A . C
West Bengal Amateur Club
C . Q . C . W
Member ID # 339
Feld Hell Club Member ID # 5078
Flying Pigs QRP Club Member ID # 3608
N . A . Q . C . C
North Amearican QRP CW CLUB
Member ID # 7916
C . C . A . E
European Collins Collector Association
Association Européenne des Collectionneurs de Matériels Collins
Member ID # 15220
B . S . C . C
Black Sea Contest Club Member ID # 651
W . S . 1 . S . M
Wireless Society Of Southern Maine
E . C . W . C
Essex CW Amateur Radio Club Member ID # 335
S . K . C . C
Straight Key Century Club Member ID  # 14188
K . 6 . T . U
Propagation for Contest & DX Strategy
E . R . C
 Member ID # 1655
The First And Only Station From Palestine ON ( Echolink )
E41WT-R ( 144.790/-600Khz ) + E41MT
Our QSL card
 Palestinian Amateur Radio
   This Zello station is a service for radio amateurs in cases of emergency ( Natural Disasters Only ). And its connected to other stations all over the world specialized in working in times of emergencies. The Zello channel is connected to one repeater,  on VHF, the repeater with an antenna working on amateur radio bands. The channel and station is open for everyone to connect with and any local or regional stations can use  our station with only one condition that its an amateur station specialized in working with of emergency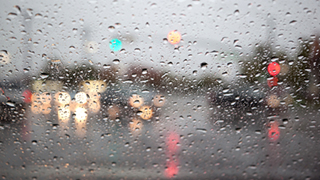 ( Natural Disasters Only )
Everything is Okay in the End. If it's Not Okay, then it's Not the End :)
Peace Shalom سلام
Large Visitor Globe
Large Visitor Map