EI8KF

Ireland




Login is required for additional detail.

QSL: Via LoTW only, no paper please!

Email: Login required to view

Ham Member Lookups: 24466



My name is Andrew Martin and I live in the peaceful rural countryside of County Kildare.
The nearest village to me is Rathangan which is about 2km away. The nearest major towns are Kildare and Newbridge and the famous Curragh Racecourse is also close by. Dublin is 50kms to the east.
Locator: IO63mf
CQ Zone: 14
ITU Zone: 27
WAI square: N62
I was an avid listener for many years but after a chance meeting with Fergal Sharkey, a licensed amateur and the singer with the well known Irish punk band The Undertones, I asked him about a couple of radio books he once listed in his choice of favourite books in an interview with him published in the NME music magazine in 1983. He told me he had a ham radio licence and he gently encouraged me to get my licence with the following advice, "get your f*&%ing licence!". I eventually got my licence in early 2005 whilst working in London by taking the Foundation Licence course at the Bromley District Amateur Radio Society in Kent, England. I was issued with the callsign M3IYB and followed this up shortly after with the Intermediate licence callsign 2E0IRL.
I returned to Ireland in September 2005 and took the Irish Radio Experimenters exam in January 2006 which happened to be the first multiple choice format exam run by ComReg and the IRTS. I was issued with the Class B callsign EI3GSB.
In February 2012 I passed the morse test, applied for the Class A licence and was issued the callsign EI8KF on Friday 9th of March 2012. I'm still fairly new to CW and rely on a mixture of MRP40 and my ear to get me through a QSO! If it's a regular QSO I use a Vibroplex iambic key so please be patient with me as I'm prone to making plenty of mistakes and I apologise in advance for my poor CW skills..!
My current home setup consists of the following...
I use either a Heil GM-5 or a cheap 'Skype' type headset with the TS-590SG and for a bit of extra power I use a Linear Amp UK Ranger 811H.
The TS-590S is in use as my digi rig for use with RTTY, PSK, JT-65 and occasionally CW. I use a microHAM microKEYER II to interface the 590 with the PC.
Currently the antennae in use are a Hexbeam at approximately 40 feet for 20M to 10M and a Cobra UltraLite Senior for 160, 80, 40 and 30M bands. I use a Watson colinear for VHF/UHF.
In the car I use an Icom IC-7000 and also have a number of VHF/UHF handies.
N.B. Please do not send QSL cards, I will confirm all QSO's via LoTW.
Back in the 1970's I owned these small Sharp airband and MW receivers and they got me hooked on radio!
The current shack set up...
I love music and play a bit of guitar and bass. My black Gibson Les Paul is my pride and joy! Here's a few of my guitars...
I also enjoy aviation photography, I currently use two Canon 40D and a variety of lenses.
EI-DVM - Airbus A320-214 - Aer Lingus : Dublin, Ireland, 27th March 2011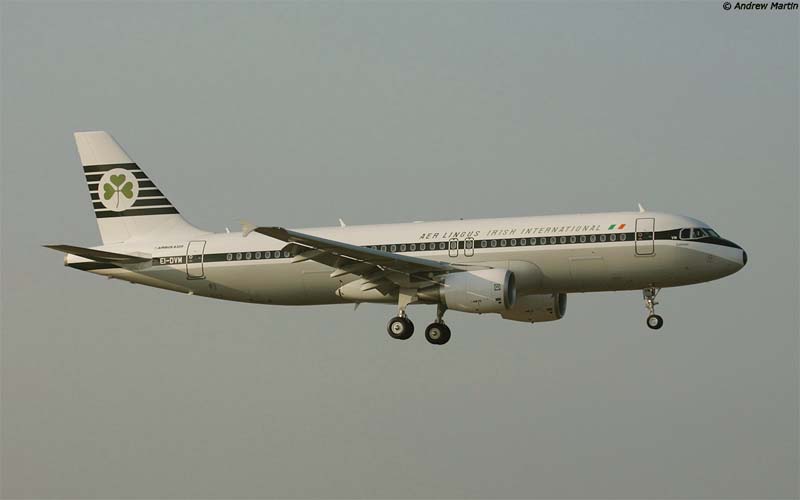 EI-ANE - BAC 1-11 208AL - Aer Lingus : Dublin, Ireland, 18th July 1984
220 - Fouga CM-170 Magister - Irish Air Corps : Baldonnel, Ireland, 16th August 1987
243 - Mikoyan-Gurevich MiG-21bis - Bulgarian Air Force : Krumovo AB, Bulgaria, 4th September 2011
Z5140/G-HURI - Hawker Hurricane XII - The Fighter Collection : Duxford, England, 12th July 2008
McDonnel Douglas F/A-18 - United States Navy 'Blue Angels' display team : NAS Miramar, USA, 23rd September 2017
01513 - McDonnell Douglas F-4E Phantom II - Greek Air Force : Araxos, Greece, 9th November 2008
61-7958 - Lockheed SR-71A - United States Air Force : RAF Mildenhall, UK, 10th June 1984
6902 - Douglas DC-4-1009 - South African Air Force : Swartkop, South Africa, 26th September 2006
8464186 Last modified: 2017-11-20 12:27:24, 11103 bytes
Login Required

Login is required for additional detail.
You must be logged in to file a report on this page
Public Logbook data is temporarily not available for this user