AWARD REGIA MARINA MILITARE DAL 1 GENNAIO AL 11 NOVEMBRE 2018
  

STAZIONE ACCREDITATA IT9EYV MI#1157 BILETTERA

EF

CORAZZATA "EMANUELE FILIBERTO"

      
                                             Nominativo valido 10 punti per tutta la durata del diploma.
                                    Regolamento e Info on: www.assoradiomarinai.it
                                                                           MY QTH:
    COMUNE DI

BISACQUINO (PA
I am working in radio since 1985, but just now I decide to open an qrz account.
These are my dear  transceiver than accompaining me on the air!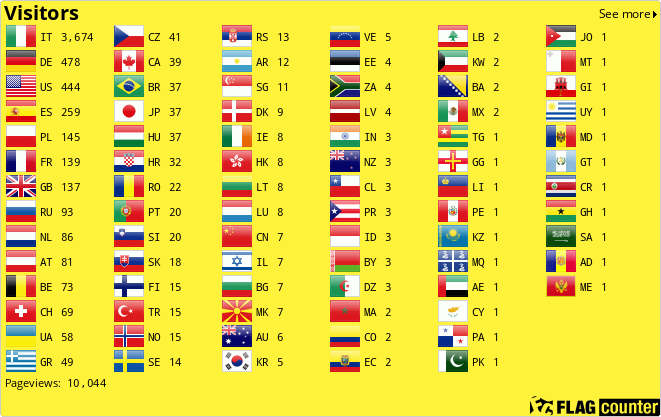 8543766 Last modified: 2017-12-29 17:59:29, 19868 bytes
Login Required

Login is required for additional detail.
You must be logged in to file a report on this page
Public Logbook data is temporarily not available for this user
Grid Squared Award

#9724


Granted: 2015-11-09 13:50:02 (IT9EYV)



Endorsements:

15 Meters Mixed

20 Meters Mixed

30 Meters Mixed

40 Meters Mixed

20 Meters Digital

30 Meters Digital

Mixed Digital