I like to work Digital modes: PSK31, FT8 Modes utilizing WSJT-X v 1.8.0 and WSJTX Alert v 2.10.0 software.
Also find me on VHF/UHF local nets during the week and some casual contesting on HF SSB.
Active with local SKYWARN and ARES.
Logging/Spotting via Ham Radio Deluxe v6.3
QSL via LOTW, QRZ and cards, you send one, I will return one! No SASE needed
Other hobbies are HO Model Trains, Railroad History, Photography and Video Production. Here is a link to Litchfield Train Group video.  https://youtu.be/CPR5EgMie4E
73, Mark                                                        10-10 International # 77459
 
Below is "Izzy" supervising FT8 operations and "Opie". They are normally in the shack, usually sleeping.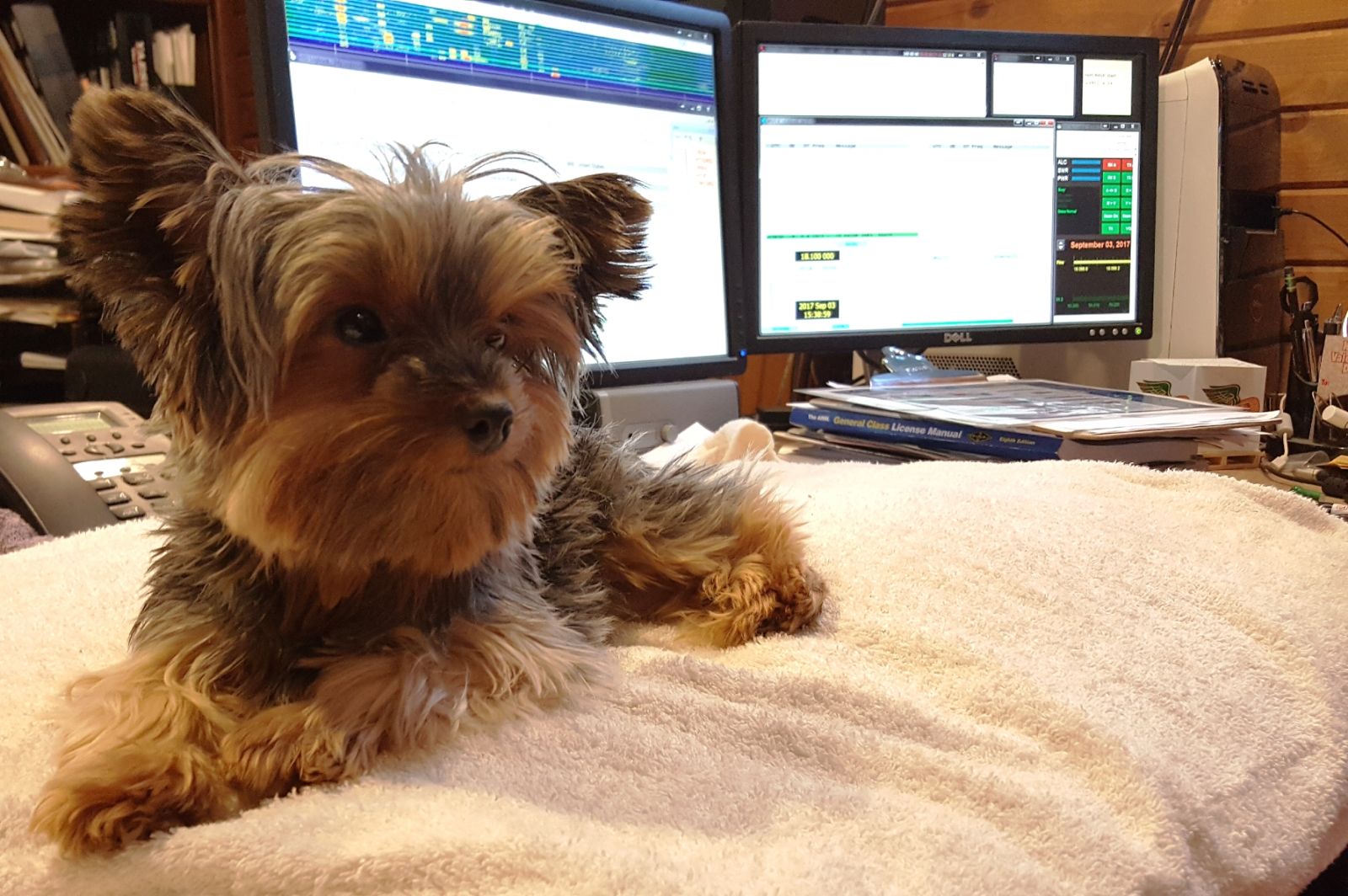 Montgomery County Radio Club MCAREC http://w9bxr.org/
Macoupin County Radio Club MCARC http://k9mce.org/
Field Day Traveling Trophy    K9MCE vs AD9OV Okaw Valley, Someting fun we do between clubs.
Station Setup:
Yaesu  FTDX-1200  HF/50Mhz  Transceiver SCU-17 USB CAT/Digital Interface with HRD v6.3 Software
Yaesu FT-8800  2 Meter/70 cm  Transceiver
Baofeng   UV-5R   2 Meter/70 cm HT
Mosley M33-AW 10, 15, 20 Meter 3-Element, 12, 17 Meter Dipole @ 22'
M2  3-Element 6 Meter Antenna @ 27 '
Yaesu G-450A Rotator
Hustler 6-BTV  Vertical 10,15, 20, 30, 40, 80
Diamond X200 Antenna VHF/UHF Dual Band @ 38'
Radio Wavze Bazooka 40 Meter Inverted V @ 27'
Homebew Bazooka 30 Meter Inverted V @ 25'
Radio Wavze Bazooka 80 Meter @ 20'