Hello All,
In my profile picture that is my radio buddy "Opie", and below is "Izzy" supervising FT8 operations. They are normally in the shack, usually sleeping.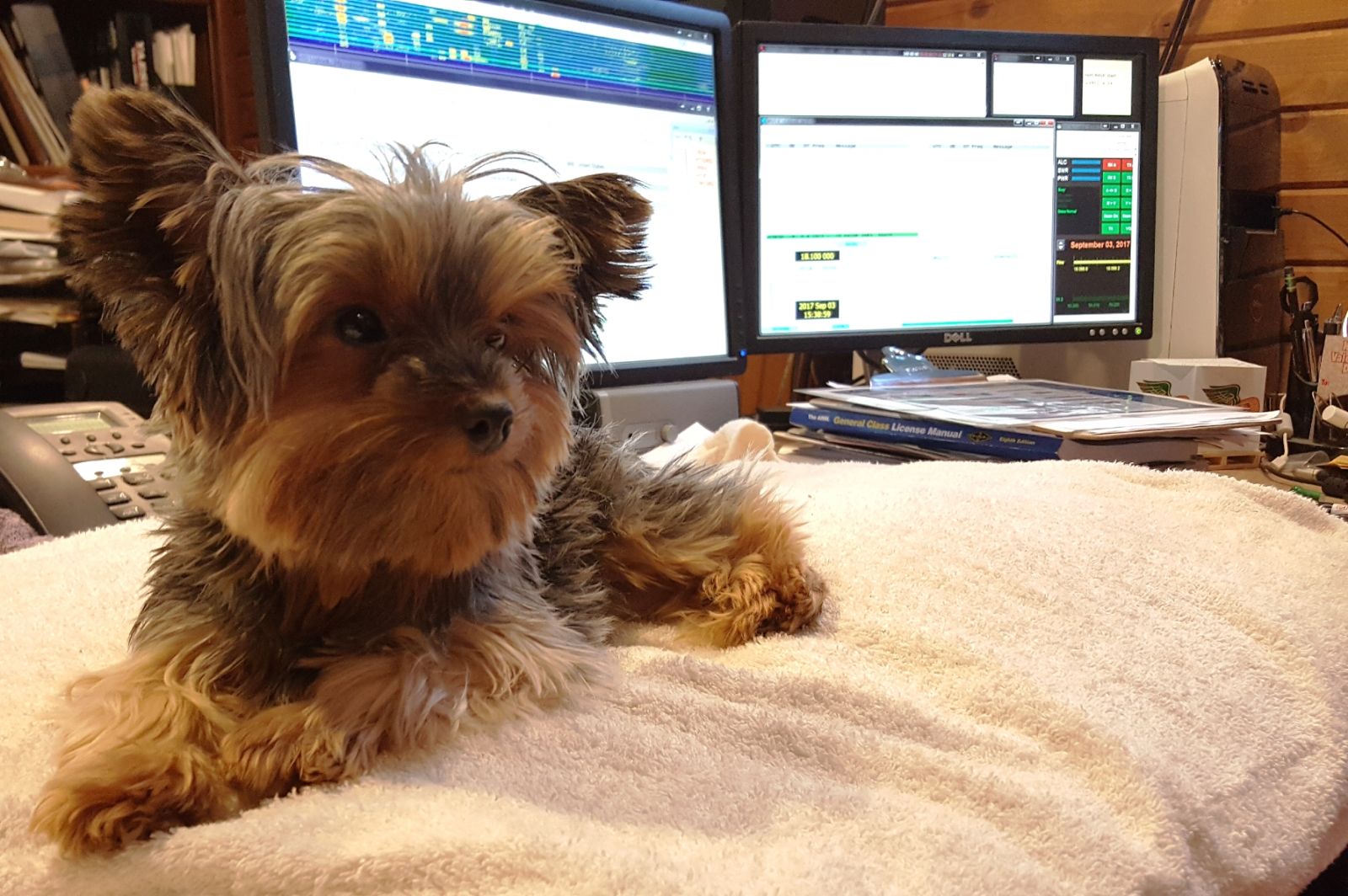 Montgomery County Radio Club MCAREC http://w9bxr.org/
Macoupin County Radio Club MCARC http://k9mce.org/
Other hobbies are HO Model Trains, Railroad History, Photography and Video Production. Here is a link to Litchfield Train Group video.  https://youtu.be/CPR5EgMie4E
I like to work Digital modes: 
PSK31, FT8, MSK144 Modes utilizing WSJT-X v 1.8.0 and WSJTX Alert v 2.10.0 software.
Also find me on VHF/UHF local nets during the week and some casual contesting on HF SSB.
Active with local SKYWARN and ARES.
Logging/Spotting via Ham Radio Deluxe v6.3
QSL via LOTW, QRZ and cards, you send one, I will return one! No SASE needed.
73
10-10 International # 77459
Station Setup:
Yaesu  FTDX-1200  HF/50Mhz  Transceiver SCU-17 USB CAT/Digital Interface with HRD v6.3 Software
Yaesu G-450A Rotator
Mosley M33-AW 10, 15, 20 Meter 3-Element, 12, 17 Meter Dipole @ 22'
M2  3-Element 6 Meter Antenna @ 27 '
Hustler 6-BTV  Vertical 10,15, 20, 30, 40, 80
Radio Wavze Bazooka 80 Meter @ 20'
Radio Wavze Bazooka 40 Meter Inverted V @ 27'
Homebew Bazooka 30 Meter Inverted V @ 25'
Yaesu FT-8800  2 Meter/70 cm  Transceiver,  Diamond X200 Antenna @ 38'
Baofeng   UV-5R   2 Meter/70 cm HT Transceiver