Hello Everyone,
Thank you for looking me up.
My operating conditions at the present time are a Yeasu FT 1200, Icom 761, Drake TR4CW, Icom 2820, Yeasu FT 8800 (for the mobile), Buckmaster off center fed dipole at 30 feet in the trees, a three element Yagi at 30 feet, and a Diamond 510 stacked on top of the Yagi.
Thanks to my Wife, my Father (WB4DWP), Edwin (KJ4KKB), and Charles (K4AAK), for helping me with my station and antennas. Without their help this station would not be.
I am a weather nut. The weather intrigues me, scares me, and pleases me all at the same time.
The lightning pictures were obviously taken prior to the antenna erection (that was a bad storm).
You can see my weather station report on Weather Underground below.
I hope you all have a good safe day.
God bless and 73's
Dwayne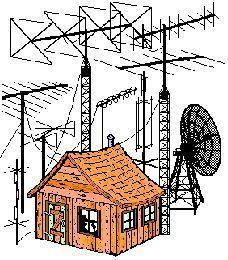 �
�