WEB

       

LOG
Solar X-rays:

Geomagnetic Field:
                   
HI,
Welcome to my QRZ page.
I am originally from N.W. Oregon. I now live here in the state of West Virginia with my XYL Jeanie on a
40 acre farm. I am very active on the HF Bands.
I am currently  chasing DX stations
when I can find new ones and when
propagation allows. I run a Yaesu FT- 450D, Yaesu FT-101EE,  Icom 706 and a Icom 756 Pro-II with a
AL-811H and a SB-220 amplifiers. Signalink USB for  CW, Digital Modes. I use Log4om for logging to 
QRZ, LOTW, HRD log and Club log. I use N3FJP for contest logging, CWget, CWtype, DigiPan and
MMTTY software. Antennas are NA4RR Hex Beam 20 thru 6 meters, 20 meter dipole, 80 thru 6 meter
OCF dipole,    
Imax 2000 for 15 thru 10 meters. I am usually on 3815 KHz in the morning with a good cup of coffee
and great radio operators, 7235 or 3810 KHz at 11:45 am for the  WV Mid Day Net and 3810 KHz at 6 pm
for the WV Phone Net. Hope to hear you on the HF bands whether it be CW, Phone or Digital.
Thanks for stopping by.
If you would sign my web log it would be appreciated.
You have a great day and a even better tomorrow.  
May Mother Nature send great DX your way.
73's and God Bless
from Steve "KW1HF"                          
                                       My humble little Station                                          My Xyl Jeanie 
                                                                                               Out riding near Bremerton
           Me working for ESI construction                          Washington in the Pacific NorthWest                  
                           My station is growing Feb. 2015
                 My station just got bigger Jun. 2015
I had to build a computer to run all my equipment and software.  March 2017
NA4RR Hex Beam being put together. Aug. 2016
NA4RR Hex Beam in the air on home made tilt base. Aug. 2016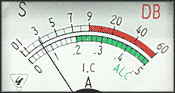 Repaired FT-450D before Christmas. December 2017