Thanks for looking me up.
I've been interested in radio since my teenage years. Mangaged to get my full licence in 2005.
My working conditions right now are, Icom 756pro3 with SM-20 microphone for HF and QRO with Ameritron AL-811H amplifier, Icom id-5100 VHF/UHF & Dstar.
Antennas here are, a homebrew trapped inverted L fed against ground, for 160m to 20m. A Diamond X510 for VHF/UHF.
I'm an avid mobile operator using Icom IC-7100, and a host of resonant mobile antennas.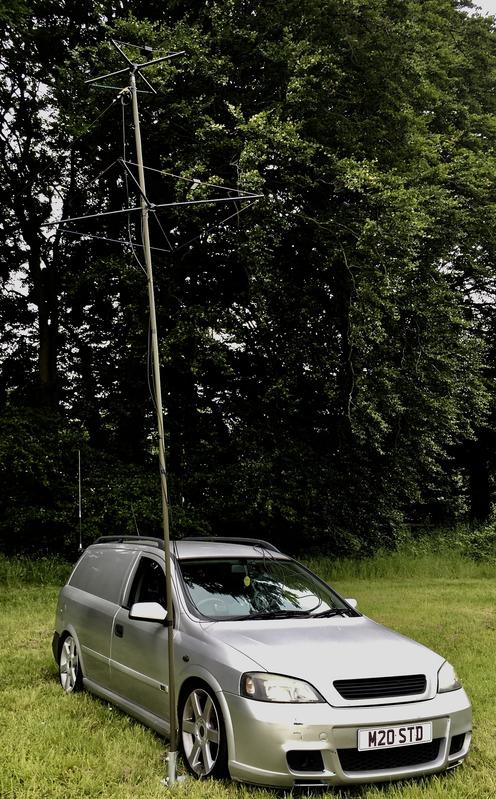 New Project, /P operation from bigger van.
Different setup in this van, Icom ID-5100 and Icom IC-706. Use a selction of resonant antennas, also have a magnetic loop for portable operation as well as,
 Kite Antenna! approx 60m height with a modified MFJ tuner at the bottom fed against a ground spike, this will 'tune' from 160m to 10m with some really good results.
2016 VHF National Field Day, with Fareham and District Amatuer Radio Club, Myself on the right and Mick G0TZE operating.
all the best 73
de Ant
M0STD