Greetings from the SW Missouri Ozarks! I am a retired First Responder, and am still active in amateur radio, thanks to Dr. Donald Spoon, KØAPK, who was kind enough to *gift* me a spare SDR (Software Defined Radio) Receiver!  It is the "Perseus", made in Italy, by Microtelecom.  Like other SDR's, receivers and transceivers - alike, it utilizes your own computer monitor, to display and control all functions.  I am still amazed just how far technology has taken us in amateur radio communications.  And my granddaughter, Leilene, is fascinated with the "pretty colors" on the Waterfall

   I still monitor all my old favorite 40 Meter HF Nets...The Central States Traffic Net @ 12:30 PM CST on 7253.5, the afternoon 68 Group @ 2 PM CST on 7268, the Good Old Boys (and Gals) Group @ 4:30 PM CST (5 PM during the summer months) on 7279, the Central Gulf Coast Hurricane Net Starting @ 7 PM CST on 3935 (Early check ins begin around 6 PM) ... the rest of my evening is spent winding down with my grand-daughter and casual Rag-chewing with locals and a little TV and/or Video viewing.  Of course, there is the Yamaha Clavinova and the terabyte of Flac & MP3's & Full-Concerts that I have in storage 

  Beginning in the Fall of 2017, I have taken it upon myself to participate & encourage young hams to get involved and grow in this time-honored hobby.  That being said, I regularly check into and participate in four Youth Nets (the list will grow).  Also look for activity on this repeater, KA5AHS-R, located in Atlanta, TX, and maintained by Mr. Jerry Goodson,  W5BFF!! The Rabbits are on the air!  If anyone is interested, there are several of these Youth Nets, weekly, and can be found on Echolink...scroll almost to the bottom of the list of links...and click on the *YACHT* conference node! 
Through the miracle of modern technology and VoiP, I am now able to be *RF* again, after many years, using what is called the RCForb "Client".  The link below this paragraph will take you to the RemoteHams website, where one can find out everything you need to understand how Remote Ham Stations work!  Unfortunately, it took several years for me to finally be able to download the correct Client, and, with the help of two ham friends (Don KØAPK and Mason KM4SII) get it all up and running.  I am "Old-School" and not tech savvy  

A Special *Thank You* to Mr. Ray Bailey  de N4GYN, of Buford,  Georgia, for granting me Tuning & Transmitting Privileges on his Remote Radio !
I would also like to Thank the owners of the following Remote Stations, who have granted me Remote Privileges:
KF4LZA  Ft. Lauderdale  FL
NO2CW  Hollywood  FL
KU4SD  Athens  GA
KJ4TN  Birmingham  AL
KY4JLS  Elizabethtown  KY
W8RJ  South Lyons  MI
N8KCZ  New Buffalo  MI
KJ5Y  Pearland  TX  (A friend of Mason KM4SII)
K4LZE  Lebanon  OH
W3JHK  Freeland  PA
WAØTDA  Woodbury  MN
W8FDX  Orrville  OH
AI4HH  Bluffton  SC
WB8SKP  Murry  KY
W8KF  Collins  OH
KD4RXP  Watertown  TN
KA3ODJ  Bangor  PA
WA7UIB  Orrville  OH
AC7AV  Greenacres  OR
KD6MHS  Redlands  CA
N2MHI  Basking Ridge  NJ
N4PIQ  Citrus Springs  FL
W3JVC  Ashland  OR
Thanks to *ALL* of these generous operators, this old man can enjoy working HF once again, and keep in touch with so many wonderful folks!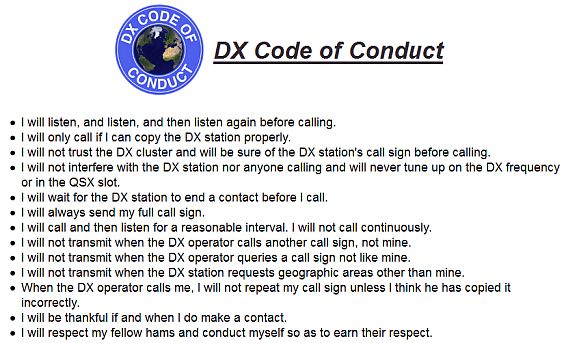 ...Because someone suggested I put up pics of my latest project, here it is.  It is a Homebrew OTA DTV antenna.  And, yes, this use to be part of an (old) TV aerial 

          ...Because a ham radio license, is a "License to Learn! "
          And here is a screen capture of my Perseus SDR in action:
      This Perseus SDR is THE coolest thing since Sliced Bread!!!  The "diagonal" Blue line in the second picture is what Dave, N9IA and I affectionately dubbed: "The Walking Oscillator"!  Every once in a while, it just shows up in the 40 meter spectrum, and just wanders around

For all my Weather needs, I use the following Allison House™  products...GRLevel3v2.60©  and Gr2Analyst© , while for my local weather, I use a version of WeatherDisplay™ !
       And, if all else fails, there is always this :   
...A Future ham in the making 


Thank you for visiting my profile!  Best 73 & Good DX!
Carl Elliott Lambur
de NØCEL