In 1955 Santa brought me an S-38 . It took me till the 70s to tell myself that I could learn morse, and in three weeks, with the help of W1AW I had enough Morse to pass the novice.. Then the General 12wpm ... Advanced and finally the EXTRA !!!
Member of NIDXA Northern Illinois DX Association http://nidxa.org/memberWWW/ny9h_station.htm , before I moved to ProsperityO
Welcome to Radio Hill in Prosperity, Pennsylvania
QTH abt 40 SW of Pittsburgh, just South of Washington, PA
member of WACOM Washington Amateur Communications... http://wacomarc.org
Our 5 repeater system covering the County is on Echolink node #  4679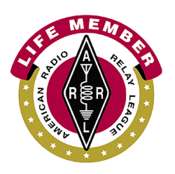 ILLINOIS PIX      https://goo.gl/photos/ZWa5MKDCE83A9j9TA
PA PIX      https://goo.gl/photos/TogzV6MfLAbVUFXV9     
CU on the radio, I usually monitor the 146.79 repeater in Washington, PA.
73
bill Ny9h @ arrl.net