NEWS NEWS NEWS
I plan to be QRV from NA018 and ? Locator: GP49KF, Ilulissat city from  20 of September to 28 of September 2017. Maybe also some days from NA134
I Was licens in 1977 only 14 years old, Call OZ1DJJ
. In 1986 I move from Denmark to Greenland where I was from 1986 to 1989 as OX3LX, favorit band was and still is 6M (50Mhz).
My resident is now Denmark, Copenhagen but during my QRL for TELE Greenland I still go to Greenland for time to time therfore you will hear me from diffrent location all around Greenland. summertime.
Gridsq and or locators I have been QRV from:FQ57,GP36,GP38,GP39,GP60,GP46,GP80,GP90,HP15,HQ90 plus many more.
DXped I have join in OX was the great EME DXped OX2K in year 2000 and HF CQWW XP1AB in 2001
QRV from NA018 NA134, NA151, NA220, and NA243 and more
QSL Manager: OZ0J---- my LOG will be uploaded to LOTW, Clublog and sometimes also to EQSL
Remember for direct QSL SASE with 4USD or paypal is also possible to OZ0J from clublog modul
OZ0J, Joergen Roemming
Brandelev Stationsvej 9
DK-4700 Naestved
Denmark
The last sunset in 2016 East Greenland Loc HQ90AL 21 november 2016, sun will be back in 2017 and so will I :-) 73's
My 2m EME antenna in HQ90AL East Greenland 7/10 to 22/10 -2016
My 160m tower in HQ90AL East Greenland  6/10 to 23/10-2016
Northlight in HQ90 and maybe my 23cm EME ant in the future  :-) Oct-2016 East Greenland
From 31 of Augst to 13 of september I was QRV from NA134, grid GP38 and did some 2m EME
From 9 of July to 15 of July I was QRV on 4m and 6m from NA151 HP15EO, here pic of my 4/6m douband yagi.
From 5.07.2016 to 09.07.2016 I was QRV from NA018 GP44DE on 6m
From 17.02.2016 to the 28.02.2016 I was QRV from NA151 Christians 4th Island, during delays I was QRV from NA018 from 9th to 16 of febuary 
My verticale fishing rod in NA151 Christians 4 Island https://www.youtube.com/watch?v=YrTHZSlWvHk
Northlight in NA151 Christians IV island (prins Christianssund dec 2015)
The verticale antenna I used for 80m, here view with Northlight, from my activation of NA151 26/9 to 10/10 2015
My Fishing rod in GP44KJ QING moutain 1700m ASL at 7/9/2015
NA220 Simiutaq Island Grid: GP60QQ May and June 2015
NA-220, Grid GP34XB 6-11th of February 2015 my verticals
NA-220 Kookoerne Island "The Hilton hotel with view against Nuuk city on the left"
NA-220 Kookoerne Grid:GP34XB " Me and my shack at the transmitter building
NA 134 Disko Island October/november 2014, here some of the towers I use
6m+10m duoband build by OX3KQ use in July 2014 from GP47TA for EME and great Es opening to JA,EU and NA
QTF from GP47TA to Tokyo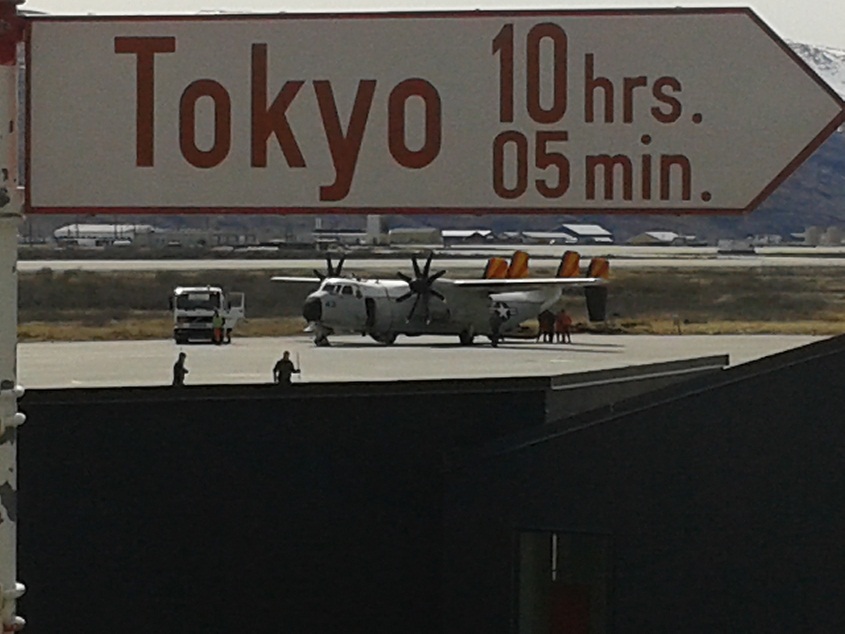 My verticale in NA134 5th of may 2014
2014: 24-27th of Febuary I was QRV from Nuuk city in west Greenland
2014: 1st and 2nd Febuary I was QRV from DYEONE Moutain 1500m ASL , here pic of site and my 12m long verticale fishing rod.
I was also QRV from OX3KQ QTH between 27-31 jan and 3th Feb where I did make some CW on 80 and 160m and other bands too.
Fall 2013 I visit Japan for the first time with my good friend OZ7OX ex OX3OX, here we visit 7J4AAL and JA5AQC and more
7J4AAL old 5 elm for 80m now Kan san have upgrad see pic's here  from Left me OX3LX/OZ1DJJ and OZ7OX and 7J4AAL
From left OZ7OX-Ole, me OX3LX/OZ1DJJ-Bo,  JA4JBZ-Katu,  Lis(XYL to OZ7OX) and Masaru JA5AQC
September 2013 from Kulusuk Island NA151, from the top of moutain looking East, old DYE4 platform left in pic.
My cab at Kulsuk Island
My Verticale in NA151 Kulusuk Island, using Hotel flag pole as support .
2 EME ant togeather with weatherballon at HQ90AL ITT East Greenland August 2013
Landing site in NA243 Denmark Island HQ60VK August 2013
NA151 HP15EO Tasiilaq Island 2013, My 4m/6m duoband 1st of june 2013
1st of june 2013, HP15EO, NA151 My homemade 4/6m duoband
My "Tower1" I am using for HF when in NA151 HP15EO (1st of june 2013)
OX3LX 2m EME ant M2-5WL from HP15EO in 2012 (Tasiilaq Island NA-151)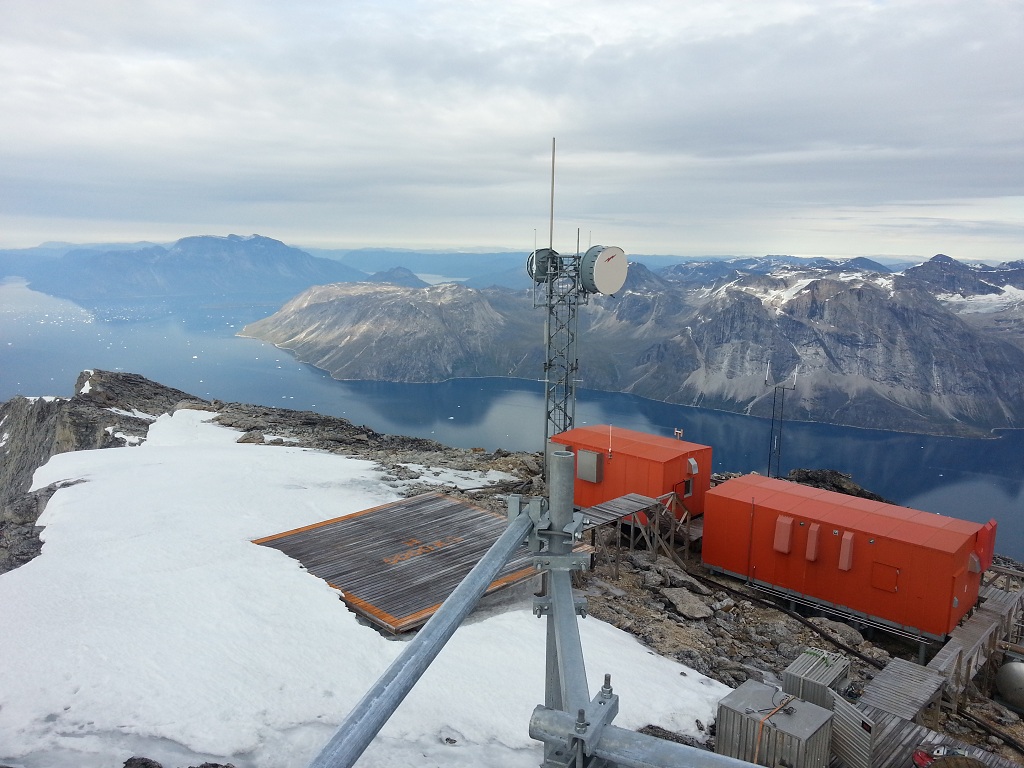 Microwave and ADS-B site "QING" near Nuuk at west Greenland 1500m ASL
Me OX3LX togeather with my Daugther In NA-151 East Greenland on a moutain top called "Kap Tycho Brahe"
Iceberg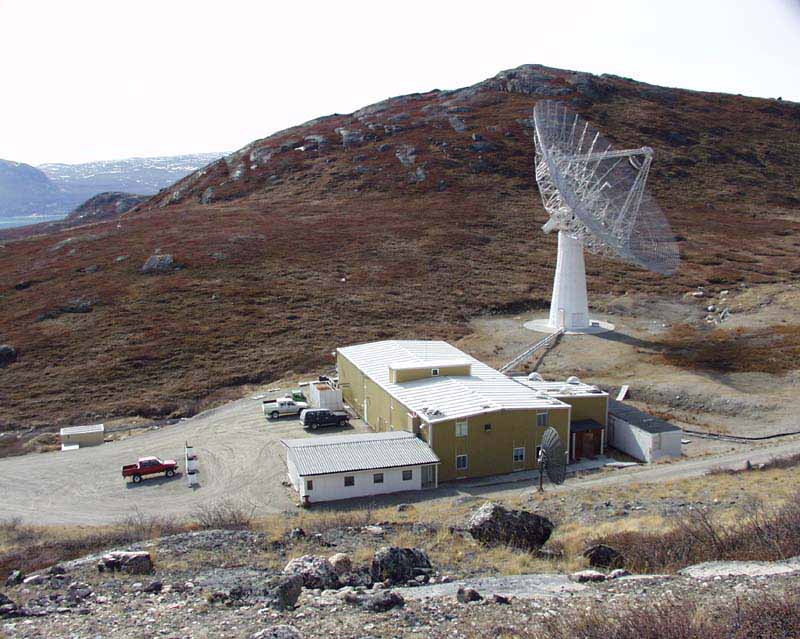 32m Dish in Kellevilla used for 23cm EME in year 2000, OX2K EME DXped.
2008 50Mhz EME from Grid GP38 city of Aasiaat
6m(50Mhz) EME and Es operation from Grid GP36 in city of Sisimiut
Iceberg
2m EME in year 2000, OX2K DXped in Grid GP47 home of XP1AB(XP1A)
Sun at nighttime 01:00
Dogs
Hong Kong cafe in Ilulissat
My Daugther send up a weather ballon in 2005 in East Greenland NA-151 city of Tasiilaq
View from NUUK
Big dish in Qannaq and behind Herbert Island (Qeqatarsuaq) NA134 in October 2012
My antenne in NA-220 "Simiutaq Island" Jan 2013, I was using the MF tower as antenna and 75-100W from ICOM 7000
My Shack in NA220 jan 2013
Me in Shack of OX3KQ and XP1AB April 2013 in Kangerlussuaq NA018 GP47TA
Kangerlussuaq directions to the world. Shack ison the moutain in the back .
2m locators (Grid) work from Greenland update October 2012 still need to work some in SA
OX3LX DXCC status 144MHz(2m)
DATA OF FIRST QSO
DXCC
QSOs
CONF.
CALLSIGN
DATE
TIME
CT (Portugal)
3
0
CT1HZE
18/07/2008
04:26
DA-DL (Fed. Rep. of Germa)
46
9
DK3BU
19/07/2008
02:16
EA-EH (Spain)
3
0
EA2AGZ
08/08/2012
08:37
ES (Estonia)
8
1
ES6RQ
21/07/2008
02:43
F (France)
13
1
F6HVK
11/07/2008
20:50
G, GX (England)
9
1
G8VYK
08/08/2012
07:37
GM, GS (Scotland)
3
2
GM4YXI
10/08/1992
23:05
HA, HG (Hungary)
3
0
HA8CE
04/08/2012
04:06
HB (Switzerland)
2
1
HB9Q
09/08/2012
09:04
HL (South Korea)
1
1
HL5QO
25/08/2013
00:38
I (Italy)
21
5
IK1UWL
21/07/2008
02:59
JA-JS (Japan)
5
1
JE1TNL
09/08/2012
00:14
K,W,N, AA-AK (United States of A)
33
2
W5UN
14/08/1988
16:40
LA-LN (Norway)
2
1
LAØBY
11/08/1992
19:05
LZ (Bulgaria)
1
0
LZ2FO
25/08/2013
04:45
OE (Austria)
1
0
OE3FVU
23/08/2013
03:57
OF-OI (Finland)
6
1
OH4LA
05/08/2012
03:37
OK-OL (Czech Republic)
5
0
OK1UGA
09/08/2012
08:54
ON-OT (Belgium)
2
1
ON4KHG
05/08/2012
23:45
OX (Greenland)
7
0
OX3RA
21/10/1986
09:34
OZ (Denmark)
8
2
OZ1LPR
11/07/2008
20:52
PA-PI (Netherlands)
19
2
PAØJMV
10/07/2008
18:55
PP-PY (Brazil)
2
0
PY2GN
21/08/2013
00:19
S5 (Slovenia)
6
0
S52LM
05/08/2012
00:14
SA-SM (Sweden)
13
0
SM2CEW
11/08/1992
19:35
SN-SR (Poland)
6
1
SQ7DQX
05/08/2012
00:21
SV-SZ (Greece)
2
0
SV8CS
05/08/2012
04:12
UA-UI1,3,4,6, (European Russia)
26
1
RN6BN
20/03/2005
13:17
UA-UI8,9,Ø,RA (Asiatic Russia)
1
0
UA9YLU
23/08/2013
01:49
UN-UQ (Kazakhstan)
1
0
UN9L
25/08/2013
05:49
UR-UZ, EM-EO (Ukraine)
12
3
UT3PTW
04/08/2012
00:13
VE, VO, VY (Canada)
3
0
VE1KG
04/08/2012
01:17
YL (Latvia)
2
0
YL2AJ
25/08/2013
07:07
YO-YR (Romania)
2
1
YO8RHI
06/08/2012
01:09
YT-YU, YZ (Serbia)
4
0
YU7AA
22/07/2008
02:42
ZL-ZM (New Zealand)
1
0
ZL4PLM
10/08/2012
15:19
ZR-ZU (South Africa)
2
0
ZS6OB
09/08/2012
00:25
37
284
37
 
 
 
OX3LX DXCC status 70MHz(4m)
DATA OF FIRST QSO
DXCC
QSOs
CONF.
CALLSIGN
DATE
TIME
GM, GS (Scotland)
3
0
GM4JYB
30/07/2012
22:04
LA-LN (Norway)
1
0
LA4LN
30/07/2012
23:43
OF-OI (Finland)
2
0
OG2M
30/07/2012
23:25
OX (Greenland)
1
0
OX3RA
30/07/2004
14:45
OY (Faroe Is.)
1
0
OY9JD
31/07/2012
00:13
5
8
0
 
 
 
OX3LX DXCC status 50MHz(6m)
DATA OF FIRST QSO
DXCC
QSOs
CONF.
CALLSIGN
DATE
TIME
9A (Croatia)
1
0
9A2AA
03/07/2014
20:25
C6 (Bahamas)
1
0
C6ANX
04/07/2010
22:53
CT (Portugal)
14
3
CT1WW
05/08/1988
20:57
CU (Azores)
1
1
CU3EQ
01/06/2008
21:12
DA-DL (Fed. Rep. of Germa)
12
5
DK2PR
29/06/1993
19:25
EA8-EH8 (Canary Is.)
2
0
EA8DBM
06/07/2014
00:51
EA9-EH9 (Ceuta & Melilla)
1
1
EA9IB
06/07/2010
13:45
EA-EH (Spain)
13
0
EA7KW
05/07/2010
12:14
EI-EJ (Ireland)
9
0
EI5FK
06/07/2010
15:32
ES (Estonia)
9
0
ES6RQ
25/03/2005
22:50
F (France)
37
5
F6CSW
05/08/1988
18:51
FP (St. Pierre & Mique)
2
2
FP/KA3B
06/06/1988
21:05
G, GX (England)
42
18
G4GLT
24/06/1986
19:00
GD, GT (Isle of Man)
2
0
GDØTEP
28/07/2006
00:47
GI, GN (Northern Ireland)
7
0
GI3PDN
10/08/1996
18:41
GJ, GH (Jersey)
2
1
GJ4ICD
07/07/1995
20:08
GM, GS (Scotland)
50
1
GM1PKN
10/08/1996
18:48
GU, GP (Guernsey)
2
1
GU4CJG
05/08/1988
19:00
GW, GC (Wales)
7
4
GW3MFY
05/08/1988
19:33
HA, HG (Hungary)
1
0
HA8CE
03/07/2014
14:37
HI (Dominican Republic)
4
0
HI3TEJ
14/07/2008
21:56
I (Italy)
8
0
IK4GME
03/07/2014
18:31
JA-JS (Japan)
54
0
JM1IGJ
03/07/2014
23:13
JX (Jan Mayen)
2
0
JX9JKA
30/07/2012
20:59
K,W,N, AA-AK (United States of A)
1021
224
W3OTC
15/06/1986
22:17
LA-LN (Norway)
25
6
LAØBY
29/06/1990
23:25
LY (Lithuania)
2
0
LY2IJ
28/07/2012
10:04
LZ (Bulgaria)
1
0
LZ2WO
03/07/2014
19:43
OF-OI (Finland)
98
8
OH2BC
01/07/1990
21:20
OK-OL (Czech Republic)
3
0
OK1DOY
10/08/1996
19:00
OM (Slovak Republic)
1
0
OMØGAV
29/07/2012
19:28
ON-OT (Belgium)
15
6
ON4KST
01/07/1990
16:10
OX (Greenland)
10
1
OX/OZ1FDH
04/08/1988
17:00
OY (Faroe Is.)
6
0
OY9JD
02/08/2005
22:36
OZ (Denmark)
47
13
OZ6OL
02/07/1990
21:03
PA-PI (Netherlands)
15
6
PA2HJS
01/07/1990
22:12
PJ2, 4, 9 (Bonaire,Curacao (N)
1
0
PJ2BVU
16/07/2008
22:50
S5 (Slovenia)
14
3
S52A
10/07/1997
10:30
SA-SM (Sweden)
95
19
SM7AED
02/07/1990
20:58
SN-SR (Poland)
5
0
SP9HWY
10/08/1996
18:36
SV-SZ (Greece)
1
0
SV1DH
03/07/2014
14:23
TF (Iceland)
18
1
PA3DWD/TF
01/07/1990
22:50
UR-UZ, EM-EO (Ukraine)
11
1
UT5JAJ
28/07/2012
10:00
V2 (Antigua & Barbuda)
1
0
V23III
21/07/2007
02:37
VE, VO, VY (Canada)
147
20
VE1BPY
15/06/1986
23:16
YL (Latvia)
2
0
YL2GD
03/07/2014
14:58
YT-YU, YZ (Serbia)
2
0
YT7DX
03/07/2014
20:30
ZR-ZU (South Africa)
1
0
ZS6NK
28/03/2005
03:38
48
1825
350