We do not accept the policy in the Sport and in HAM Radio too.

Remember this, please.​ You will learn many new and interesting things about RUSSIA through our Ham Radio... 
I'm Vice-President of International Aviation Ham Club "FIFTH OCEAN" #  2, also member of: AFARU#118, FFR#208
I'm QSL-manager: R100WWS (2012, 2015, 2016), R100DA (Dec 2014), RP70WA (May 2015), UE40SA (July 2015), UP60SPACE (2015), RP71WA (May 2016), R85WTA (1.06-1.07.2016), R100WWS (2.08-21.08.2016), R75PWO (22.01-29.01.2017), R100PK(14.07-23.07.2017), R105WWS(7.08-20.08.2017).
January, 1, 2016 degree program RAFA (RUSSIAN AIR FIELD AWARD) had start. A series of interesting awards can be received by you. More look RAFA page.
The international club of radio Hams of aviators invites to participation in this program of Hams of all countries of the world.
In July 2016 began working as the international program "Airports of the world" - IAFA (International Air Field Award). Now it includes countries: Russian Federation, Belarus, Bulgaria, Serbia and Kazakhstan. We invite you to join the IAFA radio Hams of other countries. It does not have to be a member of our club "Fifth Ocean", is enough to be a activator IAFA program in your country.
SIGNIFICAT DAATES in 2017:
- R170VN - 170 years since the birth of N.Zhukovsky - " The Father of Russian Aviation" 14-22 January.
- R75PWO - 75 years anniversary of the Russian aviation air deffense 22 - 29 January.
- UE25FO - Spec. Call celebrating 25 y. of the Int. Aviators ham Club "Fifth Ocean", was born 4 April 1992y.
- R80PSP -  80 years of non-stop flight Moscow — North pole — Vancouver.
- R100PK - Special Callsign celebrate 100th years anniversary of the birth Pavel Kamozin.
- R13MAKS - Special Callsign from International Aviation and Space salon MAKS-2017 in Zhukovsky.
-R105WWS - Special Callsign celebrating 105 Years Air Force of RUSSIA 7-20 august 2017.
-R75ALSB - Special Callsign celebrating 75 Years Air route Alaska - Siberia 9-15 October 2017.
SIGNIFICAT DATES
in 2016
:
- 85 years of Polar Aviation (R85PAR) - 1 - 21 March
- 100 years of Fighter Aircraft (R100IA) - 21 March - 21 April
- 85 years of transport Aircraft (R85WTA) - 1 June - 1 July
- 100 years of Naval Aviation (R100MA) - 1 July - 1 August
- 104 years Air Force of RUSSIA (R100WWS) - 2 August - 21 August
All information look on pages QRZ.COM
MY HOME RDA is BR-01
Over 45 years of HAM-radio and Aviation of Russia. Thanks for every new contact and old friends on the bands!
Hello everybody, thanks for visiting to my profile now. I'm Victor N. Borodin, was born 14 march 1953, - major and pilot of Russian Air Force in the past and proud it very much. All my life belongs to Aviation. My favourite air friends is planes Antonov-12 and 26 too. I flied and was in air more 5000 hours with them, without special incidents. Also I loved parachute jumps very much and have executed 103 on the ground and on water. Radio it's my second great hobby to which I have given 45 years (Sept 1970) of my life. My first QSO's was on UK5UAI station of Military Fly institute in the Kiev.
The next time, I was the first ham in history, who has received call's UL7RER (next UL7RE, UN7R) and has appeared on the bands for the first time from Priozersk (Sary-Shagan), located on the western coast of lake Balkhash, specific city with beautiful name. Where it has been established 32000 QSO's. I member: #118 of "AFARU" Military Union of Hams, # 2 (vice-president) of International Aviation Ham Club "Fifth Ocean", (www.aviaham.ru), # 208 of Germany Flyght Ham Club "FFR", #233(234) of EPC and others.
In Kazakhstan I actively organized the DX-peditions connected with Cosmos and feats of cosmonauts: www.qsl.net/up0r
Today in Russia I have more 175 000 QSO's (come back to Russia in 1997) and accept active participation in all actions in memory of heroes - Pilots in Great War and heroes of present time. I sheef and QSL-manager expedition UE3YAR (Aviation of Russia), UE3YGA (Geroi-Aviatory), RP3YGA, UE3YFF, UE65BR, RP65BR, R2SRR, RP67GA, RP68GA, UE95K, R100WWS, RP70WA, R100DA, UE12M, RP71WA, R85WTA, R75PWO, RP72WA, R100PK, R105WWS. I like to work for DX and work in Contest too. In the daily work I use transceiver IC-756 pro3 and Cushcraft X-7 antenna, and also the amplifier on GU-43 about 1kw, if there necessity for DX's. In DXCC-programm my successes is 310 WKD and 302 CFM countries now.
On May, 7 2012 I have been awarded with a honorary title " The Honourable radio operator of Russia ". It's a Great honor and the big estimation of my contribution to amateur and professional Radio for 40 years.
                                                      It's my antenna Cushcraft X-7 and 45 meters height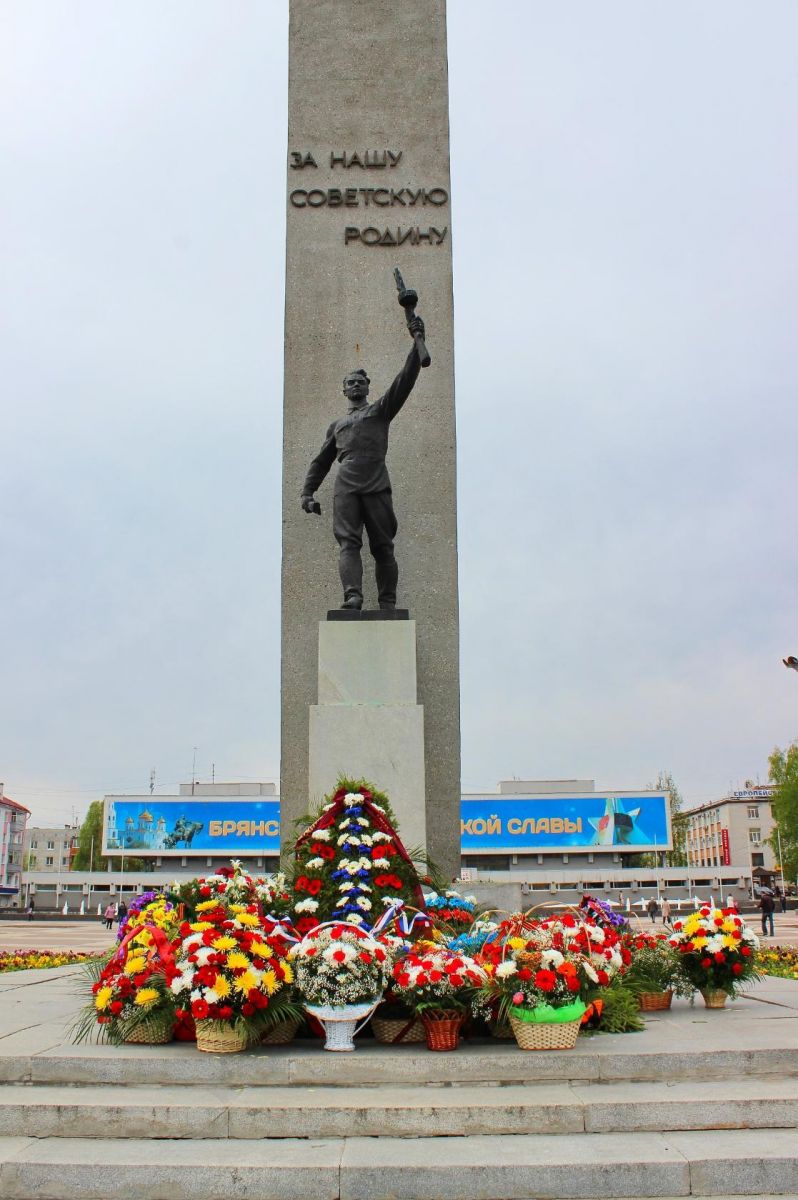 I'am director and the technical adviser in the software project QSO Tournament Studio (Contest control software). More about me and my life look: www.qsl.net/rv3yr
For exchange QSL you can choose:
Option 1: QSL Buro = Buro for RUSSIAN Hams (all buro in Russia).
Option 2: QSL direct = Please enclose 3$ ( 2 euro for EU) via PayPal (rv3yr&yandex.ru), or IRC via post office, NOT send dollars or euro via Russian post, please! TNX.
May, 9 - is a Great Holiday for all Russian People.
Every years at this time I worked Special call RP68GA (Geroi-Aviatory) in the Memorial "Victory - 68" and RP70WA, RP71WA, RP72WA (Woennye Aviatory) in 2015-2017.
Every year on May, 9 I put on the military form to visit any Memorial to Heroes of Great war 1941-45. On a photo I with heroes of Great war, they came also to honour memory of the soldiers and friends.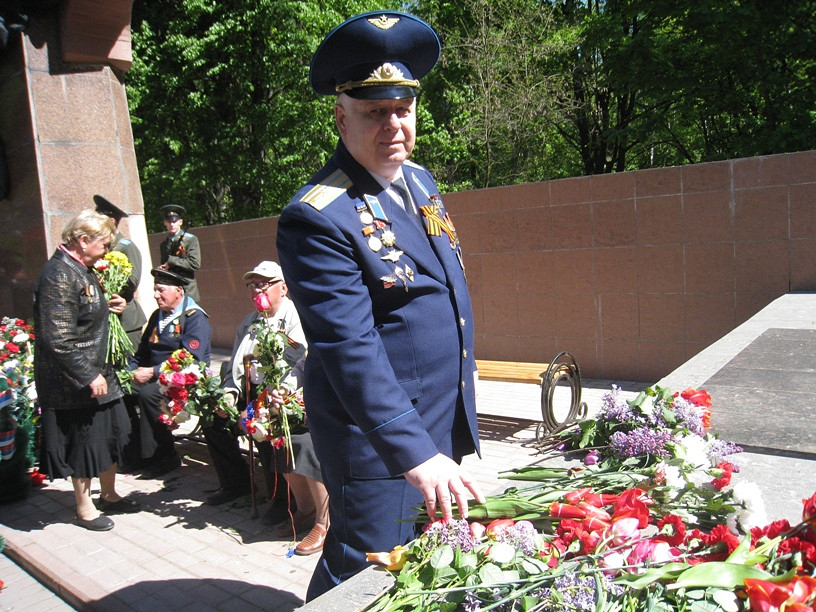 More 2500 diplomas in my collection today. These the most expensive for me.
QSl's from my collection.
Diplomas of "Fifth Ocean" Club.
Award Programm RAFA look HERE