QSL via manager EA5HPX DIRECT ONLY 
>>     Please 

DO NOT

 send your QSL via the Bureau - 

They are NOT required      <<
Hi! and thanks for looking me up!
If you work me...put me on the cluster!
Enjoy the challenge of working pile ups!
My favorite: big power, mono band antenna and working pile ups.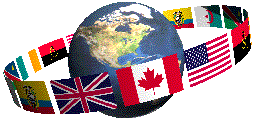 Setup:  Elecraft K3 
PA - military made, USSR army
Antennas: 6EL QUAD mono band for: 20M; 15M; 10M; 4EL YAGI 40M
6EL delta loop fixed 80M for NA.
Many wire antennas for low bands.
UR9IDX/M using: Icom IC-7000, PA 400W
8Q7VR
4S7DXG
4S7DXG/p Delft Isl. IOTA AS-171
7P8R
See you all on the bands and 73! de Ivan UR9IDX.
Tel. home +380629536000, Mobil tel. +380676232000