HI TO ALL FROM VA6UK OLD CALLSIGN VE6NDT AND FORMERLY KNOWN BACK IN THE UK AS M3NDT, I HAVE SINCE MOVED TO ALBERTA IN CANADA WITH MY FAMILY WERE I HOLD A CANADIAN CALL SIGN HAVING PASSED THE BASIC, MORSE & ADVANCED 73S FOR NOW GOOD DXING. www.eqsl.cc Please eQSL only !!!!!! OR  LOTW
Picture below shows install 24 April 2010 TH-11 Super thunderbird by Hygain, Picture alsoshows AB577 at 75 feet with 80m full wave delta loop, 40m delta loop & a 160m dipole attached.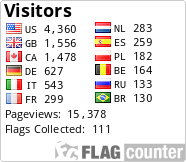 6809730 Last modified: 2015-10-27 17:44:41, 1567 bytes
Login Required

Login is required for additional detail.
You must be logged in to file a report on this page
Public Logbook data is temporarily not available for this user
United States Award

#2298


Granted: 2016-07-09 18:30:03 (VA6UK)



DX World Award

#1428


Granted: 2015-03-15 18:05:02 (VA6UK)



Endorsements:

15 Meters Mixed

20 Meters Mixed

Grid Squared Award

#5465


Granted: 2015-03-09 18:30:03 (VA6UK)



Endorsements:

5 Band Mixed

10 Meters Mixed




12 Meters Mixed




15 Meters Mixed




17 Meters Mixed




20 Meters Mixed




40 Meters Mixed




80 Meters Mixed




World Continents Award

#6576


Granted: 2015-03-09 18:30:02 (VA6UK)



Endorsements:

5 Band Mixed

10 Meters Mixed




12 Meters Mixed




15 Meters Mixed




17 Meters Mixed




20 Meters Mixed