I have been licensed since 1987.... I enjoy Contesting and Dxing and I am a member of the Orca Dx and Contest Club and the Pacific Northwest VHF Society...I feel a great passion for this hobby and I thank all that have guided me and helped me to become a HAM ...Thanks everyone for all the QSOs through out the years 73s!
***PLEASE QSL VIA LOTW OR DIRECT WITH 2 GREEN STAMPS USA***
***3 GREEN STAMPS INTERNATIONAL***                                                                               
****SELF ADRESSED ENVELOPE*****
****!!!! NO BURO!!!!!*****
GRID SQUARE- CN79
ARE YOU IN MY LOG ???

COMOX VALLEY GLACIER...
9 ELEMENT 2 METER LFA,6 ELEMENT 6 METER LFA AND 13 ELEMENT 70CM LFA
MAPLE LAKE NEAR COURTENAY AT SUNSET ...
PUNTLEDGE RIVER NEAR COURTENAY B.C
COURTENAY ESTUARY LOOKING TOWARD COMOX....
.COURTENAY RAILROAD NEAR MY QTH ..
SUNSET FROM MY SUNDECK IN COURTENAY B.C.
THE HAM SHACK 
GLADSTONES BREW PUB IN COURTENAY B.C. CHEERS N BEERS !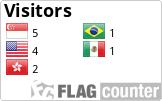 Large Visitor Map