Thanks for looking me up.
Before you send me a QSL card, please read below. I will only reply to a QSL if it is sent via direct mail,  and has funds to cover my postal costs. The other alternative is to confirm the QSO via QRZ.
Thankyou to all who made contact with AX3CWB on Australia Day, January 26th  2017. QSL cards will be issued for this callsign.  Please QSL direct and include $3 to cover postal costs. Please do not QSL via the Buro as they will not be responded to.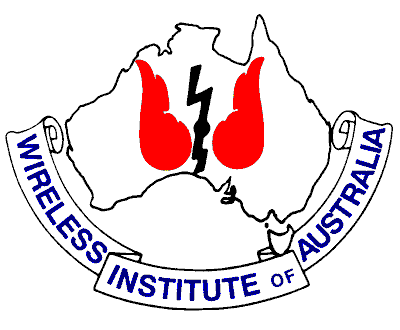 QTH:
My general location is near Mildura, located in North West Victoria, about 560 kilometres from the capital city of Melbourne. (See map) I am on a rural property of about 10 acres. Hence, there is plenty of room for antenna experimentation.
I live in a horticultural district which concentrates on grapes be it both for wine, drying, or fresh fruit - table  grape export. There is also an extensive agriculture around citrus and - nut growing. (Almonds and pistachios.)
The city is built next to the Murray River. This river is our permanent water source and irrigates all the farm land. When one goes beyong the farming land which is irrigated by the river, one sees typical broad acre farming which relies on rainfall as its only water source.  Here the main industry is grain growing (eg wheat and barley) and sheep.  In Australia these very large properties made up of many thousands of acres are called "stations."
QSL CARDS.
You can QSL direct or via the QRZ logbook.  If you QSL direct,  please include funds to cover my postage.  After almost 40 years of hamming, I no longer request, collect or require QSL cards, and I am no longer in a position to be spending hundreds of dollars a week replying to QSL cards I did not request.
So, .....if you require a QSL card from a contact with me, I am happy to send you one via direct mail if you cover my postal costs.  The costs for international mail is about $3 Australian, hence $3 US will cover it.  Please, do not send IRCs. Cards with no cover for postage,  will not been replied to  or returned. Cards which arrive via the buro will also not be replied to. Do not send IRCs.
I receive many requests for QSL cards, from hams who did not send their own. It remains common etiquette to send a card verifying our contact if you want to receive one.
So; to summarize, I will send you a card provided you cover my mail out costs.
Thankyou. VK3CWB.  Dec. 2017.
The changing nature of CW.
It seems that these days,  nobody converses anymore. Why is that?  
Have all CW ops become machine operators who can only send 599? Is the quick contact / signal exchange the only form of the modern QSO? Or is it, that the new generation simply cannot use CW effectively,  and do not have the capacity or the skills to go  beyond a callsign exchange?  
There is a time and place when  a signal report is the only exchange.  There are also other times, where a conversation can actually take place. Unfortunately, very few elect to actually converse in CW these days.  I always endeavour to exchange the basics, RST, name, QTH, rig, ant etc. The only time I will give a signal report only, is when there are many calling, and I want to give as many as I can, the opportunity for a quick contact while the band is open. 
It seems that most opertaors only want to make a quick contact for the confirmation of the QSO, and simply do not have the ability to actually converse. This is clearly seen from those who send their call and thats all they can send via a press of the button.
Many operators pride themselves as being High Speed senders.  It used to be common etiquette to try and match the sending speed of the person sending CQ.  This also seems to be a thing that is no longer done.  Under marginal atmospheric conditions, fast CW can be quite difficult to copy!  Hence bands like 160mx, 80mx and 40mx demand that ops, listen, think, and then send at an appropriate speed.
We VK ops become very frustrated  with some operators, during our summers when static - QRN is extremely high. EU ops become critical  and complain of our inability to hear their signals amongst S-9 summer  QRN!   So be patient and understanding as  we try our best to accomodate those who want to make a contact.  Please remember that it is not the quiet conditions of winter on the opposite side of the world!
There is a new generation of "ruthless"' CW ops who will do anything  to be worked. They don't listen,   and who do not care who they interfere with, and they constantly call over the top of the station I am listening to.  This "tailending" process is very frustrating, as it ruins the end of the QSO.  They call constantly without listening to the operator, and then interfere with other QSOs taking place. These operators have me wondering as to what has happened to the "gentleman's " operating practices of amateur radio?  The days of good etiquette, good manners, listening and friendliness seem to have become a thing of the past!  There are many times where "bad on air" CW behaviour  have made me decide to go QRT.. If the hobby is no longer  enjoyable,  why do it?
The Pirate - QRM dilemma of  2017.  QRM on all bands received in VK
In recent years the amateur  bands  have  become the band of AM , FM and SSB  pirates. Most of these stations eminate from Asia, and are found all over the bands on 28.000 - 29.000 Mhz, 24.9 MHz, 10.1 MHZ and 7MHZ.  These same stations are now also heard on SSB  down on 30mx and 40mx, particularly in the CW section. So please  be understanding of our situation, if we VK's ask for a repeat because of the QRM !
Above and below are some of my beautiful keys made by Tony Baleno N3ZN.
These iambic paddles are a joy to use and are simply the best I have ever used! I keep recommending them, and everyone who has one is very impressed!
Below are some of my antenna systems.
20mx home built 4 el yagi at 75ft.
The 20mx 4 element self -built yagi at about 75 feet  (above) and below is the 12mx yagi over the Log Periodic.  The 12mx yagi is at 78 feet. The elements often break or gets bent out of shape because of the local galahs (pink parrots) using it as a perch. The elements are reinforced with fibreglass rod inside the aluminium element tube.  It will flex out of shape, but will not break.  So far it has withstood the weight of hundreds of galahs.
Below is the  all aluminium Moxon for 10.1 MHZ at 75ft,  and on the right is the 13- 30MHZ  home brew LPA at 60 feet, with the 12mx monobander above it at 78 feet.
Rick W5RH and Maurie VK3CWB. (August 2012.)
(Above is a photo of W5RH - Rick is on the left, and VK3CWB - Maurie ("MOZ") is on the right . Taken in a local national park in August 2012.It is the culmination of a life long long ham radio friendship of over 25 tears. Rick and his wife Penny spent a couple of weeks here in VK visiting and touring. It was an opportunity for Rick to work some DX from VK, which he did with the call W5RH/VK3. This is what ham radio is about. Good friendship, and international hospitality! Thankyou Rick! (Look for Rick with his home call on CW!)
You will often find Rick W5RH, Carrol AA2NN and Mel KB5ION and myself chatting on either 40, 20 or 12mx.
Galahs on the old antenna system below. (Prior to the Log Periodic antenna.)
The impact of galahs before and after.
Galahs couple for life. The red eyed birds are the females.
Many Ham operators ask; Whats the story with the name "Moz" ? Well cutting a long story short, it is a life long "nick name" that everyone calls me, and its much easier to send on CW than the names Maurie or Maurice! Hence it is the name I use on CW.
Thanks to mentors such as VK3BRC (sk), VK3RJ(sk) and VK3IM I have almost been exclusively a cw operator for the past 39 years of my ham career.
I do not pretend to be a full time CW op, as I have many friends who only operate on phone, hence you will also hear me on SSB. Mainly 40mx, 20 and 12mx. My main operating interests are CW, any band, but usually, 160, 40, 30,  20, and 12mx. QSL's are preferred directly to my home address.
 CW- QRP .
Recently I have been asked if I can help out some of the QRP operators. I am often listening on the QRP frequencies, or I will give QRP ops first preference on the frequency I am using at the time. It is imperative that you sign.... /QRP.
I am operating QRO (100w) so that I can be heard with ease, and am trying very hard, and listening very intently for you qrp operators. It is often difficult with all the QRO stations calling,  but I will always prioritize a QRP station!
 The problem with galahs. (Eolophus Roseicapilla.)
Galahs can be the bane of many Australian Ham Radio Operators. They love to flock in large numbers, and are very social, gregarious, boisterous and noisey birds. They will take advantage of any high perching position, and will alert their flock to such. This photo taken above shows the before and after effect of them using my antenna array as a wayside stop over.
Some of the birds can weight up to one kg, but on average they weight about 500g.
They are a beautiful parrot which is seen all over mainland Australia, but unfortunately they are very destructive to coaxial cable and anything else which can be bitten or chewed.
In the photos above there is probably about 50kgs or so on the antenna.
The term "Galah: is also an Australian colloquialism, or slang word, which refers to someone whos is said to be silly, or have done something which is without thought!
Current antenna systems: (May  2017.)
4 el home brew yagi on 20mx at 75ft.

3 el yagi home brew on 12mx at 80ft.

8 element 13-30mhz LPA  at 60 ft,

420 ft sloping Vee beam - beaming NE (USA - pacific) ..feedpoint at 65 ft..end points at 30ft.

Bobtail curtain arrays..(X2 switchable in and out of phase) for 40mx beaming NE/SW. and NW/SE.

5 el cubical quad for 6mx at about 55ft, with 10 el yagi for 144MHZ above it.

Vertical Tee with about 80 radials for 160.

650 foot beverage for RX to NA.

850 foot beverage for RX to EU.

Double extended Zepps for 40mx X2. (SE/SW and SE/NW.)

3 element wire yagi on 40mx. (75feet.)

All Aluminium moxon (2 el)  for 30mx at 75ft.
Two bobtail curtains in phase for 80mx.
Half square for 80mx.
CW : Iambic keyer sent. Keys by N3ZN : ZN-9, and ZN- QRP. They truly are outstanding!
CW Paddles above are by N3ZN. (Tony Baleno)