OCT 19, 2017 - It was a singular honor to travel to Puerto Rico and serve with the amateur radio operators who supported the Red Cross recovery effort in the aftermath of Hurricane Maria. Tasked as the operations coordinator for island-wide Red Cross amateur radio operations was challenging, humbling and the ultimate in my career in amateur radio emergency communications. I will be ever grateful for the opportunity to serve with the operators who answered the call to go to Puerto Rico and the fine operators of the Island of Enchantment.
Here's a link to my YouTube Channel. There are some videos of us operating in Puerto Rico following hurricane Maria. There are also some random videos of operating portable, at home, etc.
++++++++++++++++++++++++++++++++++
Please click a logo to learn more about any of the above organizations.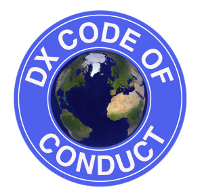 ~~~~~~~~~~~~~~~~~~~~~~~~~~~~~~~~~~~~~~~~~~~~~~~~~~~~~~~~
~~~~~~~~~~~~~~~~~~~~~~~~~~
You can also follow the Nets of 14.300MHz on twitter
~~~~~~~~~~~~~~~~~~~~~~~~~~~~~~~~~~~~~~~~~~~~~~~~~~~~~~~~
SEP 2016 - Two news stories featuring our Clay County ARES as we prepare for Hurricane Hermine.
Amateur Radio Operators Prepare for Tropical Storm Hermine - Action New Jax
Amateur Radio Operators Ready to Help - News 4 Jax
~~~~~~~~~~~~~~~~~~~~~~~~~~~~~~~~~~~~~~~~~~~~~~~~~~~~~~~~
AUG 2014 - Wow, it's been a very long time since I've updated my bio information. I'm no longer NNN0GAL TWO, but have assumed responsibility as NNN0GAL FOUR, Training Officer for Florida Navy-Marine Corps MARS. Also, I've started teaching technology and middle school music appreciation/history at Pinewood Christian Academy. After forming a school club, we've participated in the last several ARRL School Club Round-ups under the callsign KB4SA. Hopefully a school club callsign is in the near future.
Continuing work with Clay County (FL) ARES has led to securing 501(C)3 status, which is very exciting. Clay ARES continues to grow and expand our vision for supporting all of the Crown District. What an amazing group of operators to work with.
~~~~~~~~~~~~~~~~~~~~~~~~~~~~~~~~~~~~~~~~~~~~~~~~~~~~~~~~
JAN 2013 - Well, as of 04 JAN I hold the NAVMARCORMARS Staff Callsign of NNN0GAL TWO: Assistant State Director for Emergency Communications Planning. My feelings regarding this appointment are mixed. When I first suspected that the appointment might be offered my intention was to respectfully decline. Life around here is rather chaotic right now and I'm less than confident in my ability to fulfill the responsibilities necessary for success.
To my surprise, the request never came; the State Director simply announced my appointment on the 04 JAN 4C2B Net. I don't begrudge her this, I admit that I may have sent mixed signals in some discussions which she may have interpreted as acceptance of an unspoken offer. Fortunately, Scott Roberts (KK4ECR and NNN0ERD) was appointed as my assistant, NNN0GAL TWO TWO. Scott and I work exceptionally well together and, frankly, he is more than capable of being in the lead position.
Anyway, I'm honored and am looking forward to more growth as an amateur radio operator.
~~~~~~~~~~~~~~~~~~~~~~~~~~~~~~~~~~~~~~~~~~~~~~~~~~~~~~~~
NOV 2012 - Just added a "new" radio to the shack, a Kenwood TS-820S courtesy of a great friend, Darren Mudge. It's great to finally have a boatanchor in the stable (excuse the mixing of metaphors). Let the hamfest search for a VFO knob begin! ~ FEB 2013 (Update) - Found a suitable knob, just $4, at the Orlando Hamcation. It's not original, but it spins the numbers just fine and isn't completely unattractive. The search for an original will continue.
~~~~~~~~~~~~~~~~~~~~~~~~~~~~~~~~~~~~~~~~~~~~~~~~~~~~~~~~
JUL 2012 - It's been a while since I posted any news. Quite a bit has happened since my last post. I continue as a Relief Net Control Op on both Intercon and Maritime Mobile Service Nets. In addition, I have been assigned as Assistant for Florida State Military Auxiliary Radio System (MARS) Emergency Communications and also Clay County ARES Assistant Emergency Coordinator (AEC) for Training. My MARS callsigns are NNN0JIV and NNN0GAL TWO TWO (staff).
Also, several of our county ARES members have chartered
KB4SA Boy Scout Amateur Radio Station
. Current equipment (all donated) for KB4SA is a Kenwood TS-2000 with SignaLink USB, Buckmaster OCF Antenna and Kenwood MC-50 desk mic. Digital communications are supported with a Dell Inspiron 1500 dual-boot with Wndows XP Pro and Linux Ubuntu distro. We're very proud of this radio station and can't wait to encourage the next generation of amateur radio operators and emcomm communicators. The KB4SA Board of Advisors are: Peter Duzant -
K4PAD
(Trustee); Mike Hendershot -
K4MKH
; Scott Roberts -
KK4ECR
; Ray Cook -
WD4SEN
; Adrian Gray -
K4AWG
and myself. To help support KB4SA through a donation, or to schedule a Scout demonstration or merit badge counselors, please visit the KB4SA website at
www.kb4sa.org
.
~~~~~~~~~~~~~~~~~~~~~~~~~~~~~~~~~~~~~~~~~~~~~~~~~~~~~~~~
FEB 2012 - Below is a pic of a few Net Control Operators from the Maritime Mobile Service Net. The pictures was taken at the Orlando Hamcation. It's an indescribable honor to be a small part of the service these operators provide. These men are just a few of the dozens of men and women of the 14.300MHz nets that represent the finest in ameteur radio service.
This picture was taken just minutes after I scored 100% correct on my Amateur Extra Exam! Thus the big goofy smile.
(Left to right isRay N4GYN, Ray W1RAY(frequent relay station),myself, John KG4RQO, Bernie NP2CB, John NP2B, and Jeff KB4JKL)
~~~~~~~~~~~~~~~~~~~~~~~~~~~~~~~~~
DEC 2011 - The Santa Net (hosted by the Nets of 14.300MHz) is under way. We even made the Florida Times-Union http://bit.ly/tYgTCO. The Santa Net will be QRV on 14.305-.325. All amateur operators are welcome to check into the net for information on Santa's progress.
This is the picture that accompanied the story in the Flordia Times-Union (courtesy Bruce Lipsky).
~~~~~~~~~~~~~~~~~~~~~~~~~~~~~~~~~~~~~~~~~~~~~~~~~~~~~~~
AUG 2011 - It was a very successful outing to the Sebago Wilderness Camp (see below) with 21 teens. We ended up with quite an antenna farm: the main antenna was a G5RV; but we also used Delta Loops (20m and 15m) and a Slinky Dipole (all homebrew). Thanks to everyone that answered our calls (over 85 contacts from European Russia to Japan to Venezuela). The electronic logbooks have been updated (qrz.com, eQSL and LoTW). Thanks for your patience. After we closed wilderness camp for another year I made a trip to ARRL HQ in Connecticut to work from W1AW. Thanks for letting me use the equipment, Hiram!
Me at W1AW working my good friend Peter (K4PAD). It was a blast to be on the other side of a pile-up!
_
The left picture is my home (tent) and operating location from wilderness camp. All power was produced via generator or battery. We used an Icom IC-706MKIIG, LDG AT100Pro Autotuner, SignaLink USB and MacBook Pro 13" (thanks to Mike-KJ4FEQ and Peter-K4PAD for supplying equipment). The right picture is my dad (camp director) and myself relaxing at the front of my tent.
~~~~~~~~~~~~~~~~~~~~
I've added two antennas to my rig. One is a homebrew delta loop for QRP and the other is a Hustler 6BTV on loan from KJ4FEQ...thanks, Mike.
Scroll all the way to the bottom to see if I'm streaming video from my shack!
MAR 2010 - I finally fulfilled my childhood dream to be a HAM when I received my Technician ticket (KJ4QIR)in November, 2009 (General ticket received February, 2010). My fascination began listening to my grandfather's Zenith Transoceanic. I wish I still had it. Skip AM was a wonderful mystery for me on family trips during the winter or I would lay in bed with my transitor radio listening to broadcasts from far off exotic places. Static is like comfort food to me and knowing that electrons are bouncing around in the atmosphere above my head still stirs my imagination. I'll be taking my General exam in February, 2010 and I can't wait to make my first QSL on the HF bands. My first QSL was with WA1RKS on Thanksgiving Day 50.125MHz. Thanks to Tom (W1TXT) for the help getting started and to Ellis WA1RKS for answering my very first CQ!
Current operating conditions: ICOM IC-706MKIIG, LDG AT-100Pro, Signalink USB and alternate between the Hustler 6BTV, the Slinky dipole and delta loop (for QRP). There are pics of the Slinky and delta loop below.
I'm a proud member of SATERN (www.satern.org), Clay County, FL ARES (www.clayares.org). My passion for using HF is to aid missionaries and emergency disaster service personnel. If you know of any opportunities, please let me know.
I also have a remote shack at my folks house in Maine and I do everything via Ham Radio Deluxe remote and Echolink from there. I also listen to a lot of Global Tuners (www.globaltuners.com). Many thanks to the guys who host nodes. This is where I'll probably put my HF rig once I get it and remote operate from Florida. That will help me get around oppresive HOA restrictions in FL. Maine is also my favorite place to be, so remote operating a rig will be almost like being there.
My wife and I lead a ministry called Worship Concepts Network (thus the WCN in my call). Feel free to visit our website atwww.worshipconcepts.net. Weprovide worship resources and conferences for churches. We love what we do and want to do more of it.
I played drums and percussion for several years after majoring in Music at Asbury College in Wilmore, KY. It's been a thrill for me to play for some great musicans and entertainers like Wynton Marsalis, Donald O'Conner, The Canadian Brass, The New York Staff Band, Robert Morse, Hal Linden and in the studio for several commercials and up and coming recording artists. Besides percussion I also play many brass, woodwind and string instruments. Most of my time now is spent playing keyboard and guitar to lead worship or using Pro Tools to record and produce in the studio. My family says that I don't know what instrument I can't play because I haven't tried them all, yet.
If that wasn't enough, I also love photography. You can see my portfolio at http://www.flickr.com/photos/joebassett.
Until then 73 de W1WCN.
Make sure to leave a comment in my log or check out my blog at www.realwords.org! Would love to hear from you.
_
_
My Slinky dipole is in the attic. The HOA codes here are pretty restictive, so this is my first attempt at a work around for HF. The uncoiled length of the average Slinky is 87'. There are 2 per leg on this antenna so that means that I've got 348 linear feet fitting in roughly 30' of space. I think homebrew is going to be one of the things I like most about "The Hobby."
~~~~~~~~~~~~~~~~~~~~~~~
Here are some youtube videos I've done recently. More to follow or you can subscribe at www.youtube.com/w1wcn.
~~~~~~~~~~~~~~~~~~~~~~~
This is the live stream from my shack. Make sure to say "howdy" in the chat box.
~~~~~~~~~~~~~~~~~~~~~~~~~~~~~~~~~
~~~~~~~~~~~~~~~~~~~~~~~
Large Visitor Map
~~~~~~~~~~~~~~~~~~~~~~~~~~~~~~~~~~~~