The Steel City Amateur Radio club was conceived in 1940/41 and officially became a club with its own property and clubhouse in 1941.
In 1942 the property, almost 2 acres, was officially sold to a trustee of the Steel City ARC even though members had been using the site for a year or more. There are some great old pictures appearing on our web site, check them out sometime.
The old building was purchased for one dollar from PPG, the still famous Pittsburgh Plate Glass Company. That building was on a rotating platform at its original location (approximately five miles east of our current location) and served as a test site for PPG's paint and glass products. It was dismantled and brought piece-by-piece to our current sight and reassembled without the rotating platform. It served the club well for about 16 years and was replaced by our current structure.
By the time the Club applied for a call and station license the FCC had suspended all "Ham" activity due to restrictions that were necessary during World War II,  years later the club finally received a license and call sign in 1946. We were given the call sign W3KWH, which we still use to this day .
The building we are in now was constructed in 1957. Every piece of material that could possibly be salvaged from the original building was used in the "new" building. This included some of the glass block for memorabilia and the steel "I" beams for structural reasons.
Some of the old meeting minutes told of the struggle to keep up with the taxes and other expenses. Most of the members were off to war or moved out of the city to work in defense industries in other areas.
Our current compliment of antennas and support structures are 1- 70 foot tower, 3 - 50 foot towers and 3- 40 foot wooden utility poles . W3KWH's present antenna "farm" consists of a 160 meter inverted "L", Inverted vees for 75 and 40 meters, A 160-10 meter trapped dipole, A Hy-Gain Hy-tower with 36 buried radials, a TA-33 yagi and a Hy-Gain Explorer yagi  . On VHF/UHF we are using a M2 5 element on 6 meters, M2 12 element on 2 meters, and K1FO 32 element on 70 centimeters.
 LOCATION FOR W3KWH
40° 25' 32.3" N, 80° 08' 35" W
Grid: EN90wk
Elevation: 1246.7 feet
We operate a two meter repeater on  147.63/.03   PL tone 123.                 
The 2-Meter Repeater can be accessed via EchoLink [ node # 147030 ]
We have a TS-2000 and a TS-590 for remote controlled HF/VHF operations for club members use. (seen below)
TS-2000 REMOTE BASE WITH DCU2 REMOTE ROTOR CONTROL BOX FOR HF, 144 ,440 MHZ
TS-590 REMOTE BASE WITH DCU REMOTE ROTOR CONTROL FOR 40-6 METERS
BOB ( N3LL ) OPERATING THE CLUB STATION REMOTELY WHILE CRUISING ON HIS BOAT IN FLORIDA
       FOR MORE ABOUT THE CLUB AND IT'S ACTIVITIES CLICK THE LINK BELOW   
GREAT 59+ SIGNALS AT W3KWH LOCATED AT 1250 FEET ASL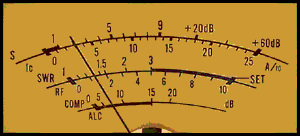 ==== SKCC MEMBER  # 14239 =====
=======  10-10  MEMBER  # 5072  =======
==== NAQCC  MEMBER # 8137 ========
_________________________________________________________________________________________
RED RASK - W3RXT (SK) OPERATING THE CLUB STATION IN 1958
VHF/UHF station in the 1980's....wow how did it all work
THE ORIGINAL CLUBHOUSE 1941
CLUBHOUSE IN 1957 USED ON OUR QSL
THE CLUBHOUSE IN 1980
THE CLUBHOUSE TODAY 2016
EAST FROM OUR 6 METER TOWER YOU CAN SEE THE DOWNTOWN PITTSBURGH BUILDINGS ON THE HORIZON
CLUB FROM 60 FEET UP TAKEN IN 2016
....WHAT A VIEW TAKEN IN 2016
 DOWNTOWN PITTSBURGH TAKEN AT SUNRISE  FROM MT. WASHINGTON JUST EAST OF THE CLUB
PICTURE  LOOKING AT FORT PITT BRIDGE AND DOWNTOWN
HEADING TO THE CLUB ON THE OLD STREETCARS
KLM 16 element 2 meter and a Tri-Band Hy-Gain Explorer/with 40 meter add on dipole on 60 ft tower
222 mhz thru 2304 mhz antennaes on 55 ft tower
ICOM 756 PRO 3 OPERATING POSITON
FT-991 OPERATING POSITION
Hy-Gain TH-3 on 55 ft crankup
COMMUNICATION BUNKER WHICH HOUSES THE 2 AND 440 REPEATERS
Large Visitor Globe