Thanks for stopping by!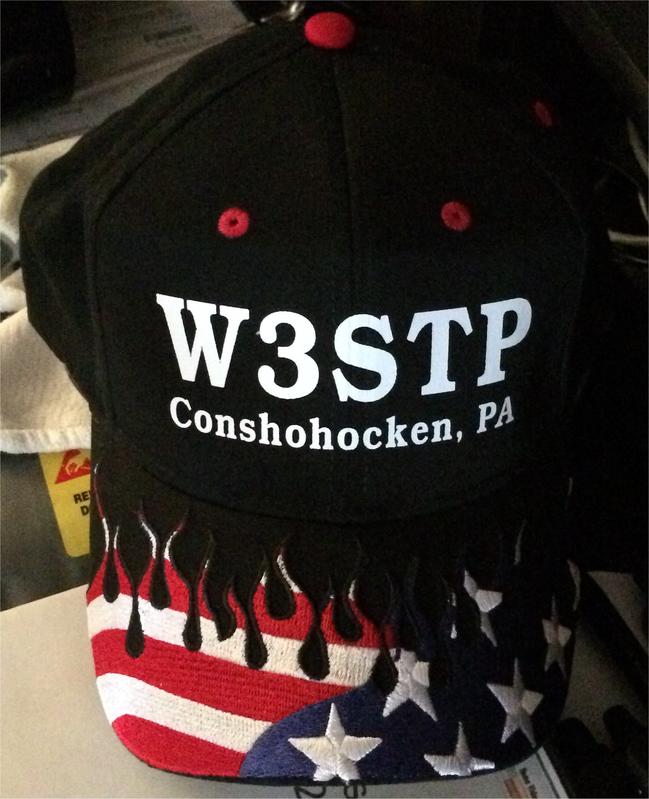 --- Some Interesting and useful links ---
Great Site for realtime Lightning Maps
NOAA Radio communications Dashboard
---
QSL Card Info:
Direct - If You Would Like A QSL Card From Me.
USA Stations Including US Territories - Please Send $1.00USD Or A .49 Cent Forever Stamp
International (Not In The USA) - Please Send $2.00USD Or An Airmail Stamp
I Will Reply 100% To Shortwave Listener QSLs Or Card Requests Recieved With $ Or Return Postsage.
Note My Card Size Is 3.5in. X 5.5in.
Donations Would Be Greatly Appreciated To Help Offset Card Printing Fees.
Thanks, ~73~
---
Here is some basic info about me: 
Occupation :
Full Time: Lead Network Systems Admin for Villanova University
in Villanova Pennsylvania for 13+years. Married with 3 Children, all adults now.
http://www.villanova.edu/unit
Villanova has an impressive Antenna Research Lab, have a look:
Villanova ARL - Antenna Research Lab
---
Some of my hobbies :
Amateur Radio: Work in Progress
Musician: Accordion - I can still play lots of Polka's!
Keyboards - Piano and Synthesizer
Drums - electronic - Yamaha
Alto and Tenor sax (but not for years).
BBQ and Smoker cooking. (Big fan of BBQ PitMasters)
Woodworking , Plumbing, Electrical (AC), and Analog/Digital Electronics, Some Car repair experience (Rebuilt Toyota 4 cylinder engines but not for a living), Small gas engine repair.
---
Some things that keep me busy :
Mostly into Unix, Linux (Ubuntu, RHEL,Debian,Slackware, and many others), Small embedded Operating Systems (VxWorks, DSL, FlashLinux, BusyBox)
DNS(ISC bind), DHCP(ISC) , LDAP( Sun/Oracle Directory Services), RADIUS, Apache, Tomcat, Mysql, postgresql...etc.
DD-WRT on any router
Virtual Computing, IE: KVM, Qemu, Libvirt, VirtualBox, Xen, Linux Containers, Solaris zones and Ldoms.
Solaris 2.6 through 11, extensive knowledge of zones, zfs, live upgrade, alternate boot environments.
Mainframe guy from way back - Univac, Perkin Elmer,
IBM, DEC.
---
Current Amateur Radio Equipment :
Yaesu FT-450D 6m-160m 100Watt HF
MFJ-949E Deluxe Versa Tuner II
84ft end fed random wire (10 guage) w/9:1 balun and RG58 50 ft. coax feed line shield as counterpoise.
Jetstream JTPS45 9-12Vdc regulated switching 45 Amp Power supply
Yaesu MD-100 Dynamic Desk Mic
Yaesu FT-60r HT with a diamond SRH77CA quarter wave antenna.
Yaesu FT-2400H retired, in a box.
Yaesu FT-7900R Mobile with a dual band slim jim mounted to a rafter hanging in my 3rd floor loft.
Pyramid Gold Series Model PS-36K 35AMP Regulated 12-13.8VDC Power Supply in basement Storage. (Donated by RAY: N3JQX Thanks!)
Diamond X200A 2m 440 Base vertical Antenna - in Garage storage.
RipMax Pro-Peak 20Amp regulated dual output power supply - DIED , switching transistor - Trashed (fried , FUBAR)
Goldsource PS-101 DC Regulated 13.8 Volt / 3 Amp Power Supply

for Yaesu FT-60r Battery Eliminator
Diamond SWR & Power meter SX-400
Icom ID-880H Dstar/2m/440 mobile dual band 50w with Tram-1185 quarter wave dual band mag mount antenna.
Tytera (TYT) MD-380 DMR UHF HT with a diamond SRH77CA
MFJ-939 Intellituner 10-160m 200W SSB/CW
Hallicrafters SX-110 HF Receiver Circa 1960 (Thanks Mark for a well kept piece of history - WA2WOV
)
TimeWave ANC-4 Noise Canceller - Thanks to Randy - N3KKU
---
  My Latest QSL Card Front (from the best) Jeff (Mr.QSL) @ K4JSG.Com
My Latest QSL Card Back:
My Old QSL Card:
Latest Setup as of 11/22/2016
Yaesu FT-450D 6m-160m,

MFJ-939 Intellituner

, TimeWave ANC-4 Noise Canceller, and Yaesu FT-7900R 2M/440, Yaesu FT-2400 2M
TYT MD-380 Digital/Analog UHF and Yaesu FT-60R UHF/VHF HT's (respectively)
MFJ-949E Manual Tuner
 Pyramid PS-36K 35Amp Power Supply
Kenwood TS-440s
Hallicrafters sx-110 HF Tube Receiver Circa 1960
Front
Rear
The W3STP Mobile-1 Yaesu FT-7900R 2M/440
The W3STP Mobile-2 Icom ID-880H Dstar 2M/440
 

Jetream JTPS45 45Amp Switcher
 The 146.790 backup Frewsburg New York 79 repeater:
Tom Mott, W2DRZ , and myself. Friend and owner of the Frewsburg New York 79 repeater and owner of Ramco Communications Inc.