ANNOUNCEMENTS
WV2M will be one of the operators of Pennsylvania station K2M in the 13 Colonies Special Event
This Year's Event Dates / July 1 (9AM EST) to July 6th (Midnight EST) in the 241st year of American Independence


(July 1, 2017-1300 UTC to July 7, 2017-0400 UTC)
For QSL info see:
---
WV2M WILL BE OPERATING SPECIAL EVENT STATION  W3L ("Washington 3 Liberty") FROM SEPTEMBER 16 - SEPTEMBER 25, 2017 TO COMMEMORATE THE SAVING OF THE LIBERTY BELL FROM BRITISH CAPTURE THAT OCCURRED FROM SEPTEMBER 16 TO SEPTEMBER 25, 1777.
Sep 16 - Sep 25 2017, 0000Z-2359Z, W3L, Harleysville, PA. SSB 14.240 7.240 3.840; CW 14.030 7.030; PSK 14.070 7.070
W3L will be transmitting from Towamencin Township where in September 1777, the Liberty Bell had been whisked into hiding from Philadelphia to Allentown along Towamencin's Allentown Road.  The bell was returned to Philadelphia along the same route via a 700 wagon caravan in June 1778.  The Liberty Bell provided quite an attraction to the handful of farmers living in Towamencin at the time. 
History of The Saving of The Liberty Bell
In 1777, England made its second greatest effort of the war. British General Howe left a garrison in New York and took 13,000 troops to capture Philadelphia. Washington rose to defend the capital, but on September 11 was outflanked and although defeated at Brandywine Creek, his army was not destroyed. Washington retreated to Chester, Pa.
Several days later the Americans suffered another defeat at Paoli, Pa. Several hundred Americans were killed under a British bayonet attack. The American Congress fled from Philadelphia to York, Pa., and Howe entered Philadelphia without opposition in late September.
A Dreadful Scene of Havock, depicting the British light infantry and light dragoons attacking the Contenantal Army encampment at Paoli, PA on 20 September 1777
Howe quartered a part of his army at nearby Germantown. On October 4, the Americans attacked this garrison and seemed to have won a victory until the British made a determined stand in the Chew house. British reinforcements came up from Philadelphia while the besieged house still held out, and Washington's little army retreated. The Americans then took up their miserable winter quarters at Valley Forge.
General George Washington conducting the American Attack on the Chew House at the Battle of Germantown on 4th October 1777 in the American Revolutionary War
Fearing the possibility of capture by the enemy, on June 16, 1777, the Assembly of Pennsylvania meeting in the State House at Philadelphia voted to authorize the removal of all bells belonging to several churches and other public buildings and all copper and brass to a place of safety. The Continental Congress, meeting in Independence Hall, on September 14, 1777 (three days after the Battle of Brandywine) resolved that all public bells in Philadelphia be removed to a place of security upon a near approach of the enemy to the city.
The order to remove the bells was passed along to Colonel Benjamin Flower, and his instructions read: "Ordered: that Colonel Flower employ James Worrell, Francis Allison and Mr. Evans, Carpenters, or such other workmen as he may think proper to employ, to take down the Bells of all the public Buildings in this city and convey them to safety."
They had their work cut out for them. Not only did they have to get the bells down, but also to convey them to safety. Eleven bells in all had to be removed. Most had to be taken from high steeples, loaded aboard wagons, and spirited out of the city, all under the cover of night.
Once they were down, Colonel Flowers had to decide whether to move them by Army transport wagons leaving the area with increasing frequency. If they were to be overtaken by the British, they would certainly end up as shot designed for Americans. His reasoning might then have led him to seek out farmers bringing produce into the city from the area where the bells were destined to go, Allentown (then Northampton Town). Traditionally, these Pennsylvania German farmers brought their wares into Philadelphia and returned to their farms north of the city with empty wagons. A few of these wagons, with the bells secreted in them and covered with hay or straw, might be a better device. Should the British pass such a convoy, there would be a slightly lesser chance that they would be searched.
There are two stories recorded about whose wagon was used to haul the Liberty Bell out of Philadelphia. One states that the man chosen was one John Jacob Mickley. The exact date of the bells' departure is unknown, perhaps a tribute to the extent of Flowers' well-kept secret. Some historians give the date as September 16 or 17 when the bells were taken down.
Whatever the date, Howe marched into Philadelphia on September 27 but did not send a patrol in pursuit of the fleeing wagon train, undoubtedly because he needed all his men to secure the city and to repulse Washington's counterattack at Germantown on October 4.
The bells were taken via Bethlehem to Allentown. At some point along the way, the bell wagons joined an Army convoy of some 700 other wagons, and they rattled into Bethlehem.
As the wagon bearing the heavy Great Bell reached the center of town on September 24, the great weight broke the wagon. As the first story goes, the Bell was transferred to a wagon owned and driven by Frederick Loeser, who then carted the Bell on to Allentown.
Zion High German Reformed Church of Allentown
The Bell's hiding place until 1778 was in the basement of the Zion High German Reformed Church of Allentown, where it arrived early on the morning of September 25. Other bells were hidden in the same basement, and the church above them served as a military hospital until the British evacuated Philadelphia.
---
WV2M WILL BE OPERATING SPECIAL EVENT STATION W3T ("Washington 3 Towamencin") COMMEMORATING THE 240TH ANNIVERSARY OF THE TOWAMENCIN ENCAMPMENT
Oct 8-Oct 16 2017, 0000Z-2359Z, W3T, Harleysville, PA. SSB 14.240 7.240 3.840; CW 14.030 7.030; PSK 14.070 7.070
W3T will be transmitting from Towamencin Township where in 1777 (October 8-16, 1777), General George Washington and 11,000 Continental troops camped on the Wampole and neighboring farms.  They shared Towamencin fields and provisions with the residents while resting for a week during the Revolutionary War for Independence. 
Towamencin Township History
Towamencin Township is located in Montgomery County, Pennsylvania.  It is 23 miles northwest of Philadelphia.  The first settlers, of German, Welsh, and Dutch descent, arrived in Towamencin Township around the turn of the 18th century. They mainly pursued agricultural endeavors to sustain their livelihood.
The first grant of land in Towamencin Township was in 1703 from William Penn's Commissioners to Benjamin Furley on June 8. The Commissioners granted 1,000 acres to him. On June 17 of that same year, Abraham Tennis and Jan Lucken bought the property from him, and then divided the land in half in 1709. The Edward Morgan Log House stands on land that was part of 600 acres granted to Griffith Jones by the Commissioners. Edward Morgan purchased 309 acres of this land, which included an existing "dwelling house", from Griffith Jones on February 26, 1708. In 1720, his daughter Sarah, who in 1734 would give birth to the famous frontiersman Daniel Boone, married Squire Boone. The land containing the house was then deeded to John Morgan, son of Edward, on August 23, 1723 as part of a 104-acre tract. In March 1728 the settlers of the area petitioned William Penn's Commissioners for Towamencin to become a Township. The request was granted and a charter given. The land was surveyed and recorded, outlining the boundaries of the Township, known as antioch. Those boundaries are similar to what they are today. In the enumeration of 1734 there were 32 landholders within the Township, with William Tennis having the most area at 250 acres.
Towamencin in The Revolutionary War
Pennsylvania is known as the Keystone State for its role in the Revolution, and as one of the oldest settlements during the time, Towamencin Township played a part: the Township had encampments of soldiers, had many citizens that served, and was the retreating place for General Washington and his troops after the Battle of Germantown.
Towamencin Encampment
After their October 4, 1777, defeat at the Battle of Germantown, Washington's army retreated along Skippack Pike to Pawling's Mill, beyond the Perkiomen Creek, where they remained encamped until October 8. This is known as the "Skippack Encampment". 
They then marched east on Skippack Pike, turned left on Forty-Foot Road (present-day Old Forty-Foot Road), and marched to Sumneytown Pike, where they camped on the property of Frederick Wampole near Kulpsville in Towamencin Township. While there, Brig. Gen. Francis Nash died of wounds incurred at Germantown and was buried in the Mennonite Meeting Cemetery. Washington remained at Towamencin for one week, gathering supplies and waiting to see if Howe would move against him.
On October 16, Washington moved his forces to Methacton Hill in Worcester Township. After learning of Howe's withdrawal from Germantown to Philadelphia, Washington moved his army to Whitpain, 5 miles closer to Philadelphia, on October 20. On October 29, Washington's army numbered 8,313 Continentals and 2,717 militia, although the terms of enlistment of many soldiers from Maryland and Virginia were due to expire. With his ranks reinforced, Washington dispatched a brigade to assist with the defense of Forts Mifflin and Mercer, on the Delaware River. On November 2, at the recommendation of his council of war, Washington marched his forces to White Marsh, approximately 13 miles northwest of Philadelphia. At White Marsh, the army began to build redoubts and defensive works.
Towamencin Encampment Summary
There were actually two Continental Army encampments in Towamencin.  The first was before the Battle of Germantown (October 4, 1777) and is known as the "Heckler Plains Encampment".
The second and the one this special event is commemorating was

from October 8, 1777 to October 16, 1777.

The Continental Army

troops were in Towamencin from October 8, 1777 to October 16, 1777

and camped in the Northern section of the Township. The Township provided a secure area to rest, without fear of surprise attack by the Brittish

.

Washington

commandeered Frederick Wampole's house to establish his quarters and conducted military duties from there. The house was located on Detwiler Road.

General

Francis Nash was wounded at the Battle of Germantown and was carried from Germantown to Towamencin. He was cared for at the Mennonite Meeting House, along with other wounded men of the Battle of Germantown. He died two days later and is buried there.

It was reported that Henry Cassel, whose land was used as an encampment by the Colonists, submitted to the Continental Congress an estimate of damages to his property by Washington's Army. The damage was to 696 fence rails used for firewood. The cost to replace those rails was 8.14 pounds. It is not known whether the newly formed government paid.
Continental Army Soldiers (Riflemen in White)
Continental Officer
Officers Tent As It Would Have Been At Encampment
Encampment Troops At Drill
Typical Pottery Kiln At Time of Encampment
Memorial Marker for General Nash Buried At Encampment Site
Memorial to General Nash And Other Officers Who Died During The Encampment
Grave of General Nash Buried At Encampment Site
Towamencin Encampment Special Event Station
Oct 8-Oct 16, 0000Z-2359Z, W3T, Harleysville, PA. SSB 14.240 7.240 3.840; CW 14.030 7.030; PSK 14.070 7.070
The location of the special event station is about 100 yards from the march route (Old Forty Foot Road) and 1/4 mile from the Mennonite Meeting House where General Nash is buried.
QSL INFORMATION: 
Requests for QSL cards for the Towamencin Encampment must be accompanied by SASE.  DX stations please send US $2 and SAE.
Send SASE to:
Frank Gallo, WV2M
106 Tweed Way
Harleysville, PA  19438
---
WV2M scored 22,220 points in the ARRL Centennial QSO Party
Ranking 35 out of 708 PA Stations
and
1,536 out of 36,068 Worldwide Participants
AMATEUR RADIO STATION WV2M
---
STATION EQUIPMENT

MFJ-2990 (160 M - 10 M)          Ventenna (2 M / 440)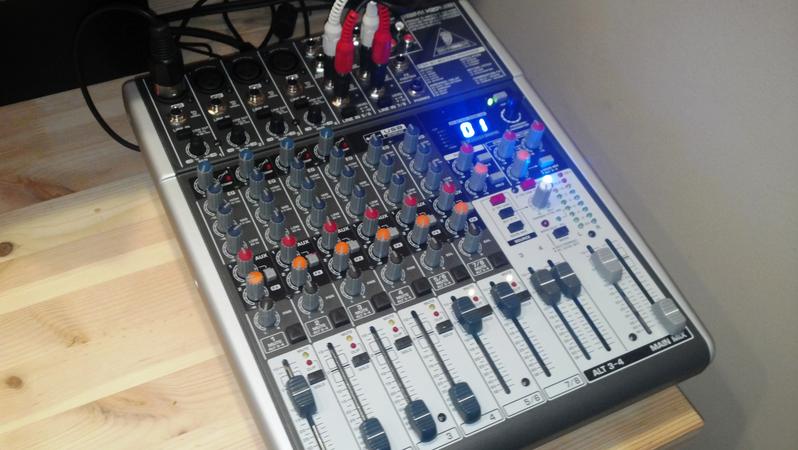 Behringer Xenyx X1204USB Mixer
QTH
MONTGOMERY COUNTY
TOWAMENCIN TOWNSHIP, PA
BUSTARD ROAD BRIDGE OVER TOWAMENCIN CREEK
TOWAMENCIN MILE MAKER TO PHILADELPHIA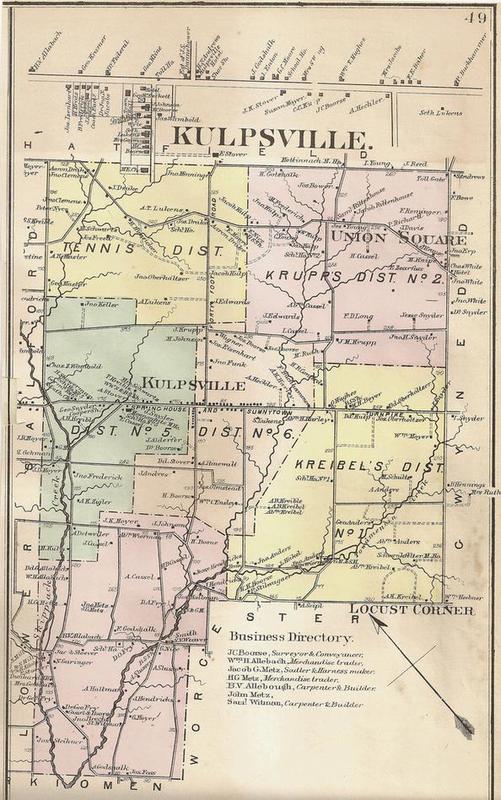 Scott's 1871 Map of Towamencin Township
Towamencin History - http://www.towamencinhistory.com/home.html
NEAREST MAJOR CITY - PHILADELPHIA
AREA ATTRACTIONS
STATION LOG
LOCAL CONDITIONS
STATION AESTHETICS - LED ACCENT LIGHTING
Please leave comments on YouTube
WV2M's Solution for MFJ-994BRT High Receive Noise Level
When testing the coax cables and connectors DISCONNECT the cables from both the rig and the antenna tuner before using the VOM.
===>BE SURE TO DISCONNECT THE 12V DC FROM THE BIASTEE BEFORE TESTING!
Please leave comments on YouTube
LIVE STREAM
HAM BIOGRAPHY
I was first licensed on November 26, 1968 (WN2HZX) after I took my "Novice" test (5 wpm code and written test) proctored by N2BY, Lew Koch (SK 2003), a local ham who introduced amateur radio to me and a friend. Back in those days, you could take the novice test by mail as long as it was administered by a general class or higher ham who would act as a proctor. The proctor would send the test papers to the FCC for grading and processing. You were given two years to upgrade to the next class of license which I did on September 26, 1969 when I obtained my General Class ticket (WA2HZX). I had to travel to the FCC Region 2 office in Manhattan to take a 13 wpm code test and a written technical test. 
I remember the code test like it was yesterday.  Using a straight key, I was given some text to transmit.  I started banging out the code and after about 8 characters, the proctor said "stop - you passed the send part."  For the receiving test, I donned a pair of headphones and copied the transmission.  I turned in the copy and was told I passed that as well.
The written test was very difficult unlike today's test as the questions and answers were not publically available.  The study guide I used was published by AMECO and covered radio electronics theory and FCC rules.  They had a sample "FCC-type" test in the book but that was it.  No one knew the actual question pool and associated answers!
My first rigs were Heathkits which I built. My novice rig was a HW-16 crystal controlled CW XCVR loaded into a long wire antenna. When I upgraded to General I built a HW-100 SSB rig that fed a vertical antenna.

After a 10 year hiatus from amateur radio during which I let my license lapse, I obtained my Advanced ticket (KE2PS) in September 1989 (after taking the Novice, General, and Advanced tests as well as the 20 WPM code test all in one session) followed by my Extra 3 weeks later (WV2M). By then I had moved from Mamaroneck, NY to Fishkill, NY about 50 miles further up the Hudson Valley. I dusted off my HW-100 and sure enough it fired up after 10 years of storage in an unconditioned attic!
Operating a ham station at my Fishkill QTH was a challenge as I lived in a housing development that had restrictive covenants against outdoor antennas. I solved the problem by using my aluminum rain gutter and downspout as an inverted L antenna. It worked well enough that I made thousands of contacts using that setup. I upgraded to a Yaesu FT-757GXII solid state transceiver in the early 90s and sold the HW-100 (I regret doing that now).
When we relocated to Pennsylvania, I made sure we moved into a housing community with no restrictive covenants. I am presently using an Elecraft K3, Kenwood TS-2000, Kenwood TS-590SG, an Elecraft KPA500, and a 43 foot vertical antenna.
I enjoy working DX and special event stations, contesting, working towards awards, exchanging QSL cards as well as rag chewing. 

Hope to catch you on the bands.

73,

Frank
MEMORABILIA
1964-65 NEW YORK WORLD'S FAIR
VINTAGE TRANSISTOR RADIOS
VINTAGE BATTERIES
MEMBERSHIPS
Frankford Radio Club
Radiosport Contesting Club
AWARDS
SPECIAL EVENTS AND CONTESTS