Gracias, Thanks, Merci, Dank, Cпасиб, Grazie, 感謝, Obrigado...
73 !!
DIA DE LA ARMADA VENEZOLANA
EXPEDICION
ARCHIPIELAGO LA ORCHILA
YW5X
Lat: 11 48´16´´ N        Lon: -66 11´47´´ W
Grid: FK61vt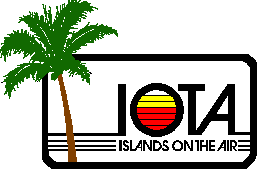 IOTA (SA-054)      WLOTA (3044)        ARLHS (VEN-)
28.180 Mhz       
       50.035 Mhz
Beacon
ARCHIPIELAGO LA ORCHILA
El Archipiélago la Orchila es uno de los mas hermosos del mundo ubicado en el mar Caribe a solo 160 Km. de las costas Venezolanas, esta compuesto por 1 isla, 10 cayos y diversos bancos de arenas y arrecifes. La isla tiene una extensión de 40 kilómetros cuadrados repletos de vegetación xerófila, rodeados de aguas cristalinas y playas de arenas blancas y rosadas, además posee una gran biodiversidad y riqueza marina. El relieve es poco accidentado por ser en su mayoría terreno plano, donde se destaca la elevación de el cerro Walker en cual posee una altura de
139 msnm, donde se encuentra Ubicado el Faro de la isla.
Orchila

Archipelago

is one

of the most beautiful

in the world, located

in the Caribbean Sea

,

just 160

kilometers from the

Venezuelan

coast

,

is composed of

one

island,

10

keys and

various

sand

banks

and reefs.

The island

has an area of

​​40 square kilometers

filled with

xeric vegetation

,

surrounded by

crystal clear waters and

white & pink sandy

beaches

, also has

a

rich marine

biodiversity.
The terrain is
very hilly
for
being mostly
flat terrain,
which emphasizes
raising
the
Walker
Hill
which has
a height of
139
m
,
where is
located
the Lighthouse.
La Isla es totalmente virgen, casi inhabitada, en ella existe la base Aeronaval C/N Antonio Díaz, un muelle y una pista de aterrizaje, no posee agua dulce y su clima es seco, tiene forma triangular y está constituida principalmente por piedra caliza. En sus tranquilas aguas es posible observar a los delfines, pequeñas ballenas piloto, Tortugas, Tiburones, Manta Rayas y una gran diversidad de aves marinas. Existe una gran formación de manglares, entre ellos el que le da nombre a la isla el Tinctoria rosea u Orchilla.
The island is
totally unspoilt
,
almost uninhabited
,
it
exists
Naval
base
C
/
N
Antonio
Diaz
,
a dock and
a runway
, has no
fresh water and
the climate
is dry
,
is triangular
and consists mainly
of limestone.
in
its calm waters
can
watch dolphins
,
pilot whales
small
,
Turtles,
Sharks
,
Manta Rays
and a wide variety
of seabirds.
There is a
large formation of
mangroves
, including
the one that gives
the
name to the island
rosea
or
Orchilla
Tinctoria
.
Esta es la segunda expedicion que realiza el Grupo DX Caracas a esta importante isla. La primera DX expedicion se realizo hace 18 años en el año de 1995.
This is the second

expedition

made ​​by the

Grupo

DX

Caracas

in

this important

island.

The first

DX

expedition

was

18 years ago, in

the year

1995.
Estaremos operando todas las bandas y modos, esperamos poder lograr hacer contacto con tu estacion.
We will operate all bands and modes, we hope to achieve contact with your station.
Saludos coordiales.
Best Regards

Grupo DX Caracas
DX EXPEDICION ARCHIPIELAGO LA ORCHILA
Aprovechamos de presentarte algunas fotografias de nuestro hermoso pais "VENEZUELA".
We are showing you photographs of our beautiful Country "VENEZUELA".