UPDATE
As of December 1st, 2016 I am off the island. I have taken all the antennas down. This has been a wonderful experience. I have met tons of people, I have had a blast operating from a DX. It has been great to work some crazy pileups. I have had woderful times on the contests and chasing rare DX. I have managed to log 227 countries (over 12,000 QSOs) in 2 years and 4 months of ham radio from Barbados. 
Please do not send any paper QSLs as I will not be there to pick them up. If you need the DX just use LOTW, eQSL or QRZ.com
I will visit Barbados again in the future and I have made arrangements to keep my Barbados callsign active for a few years. Next time, maybe early in 2017, I will bring gear to try to work some SSB SATs. Thanks for visiting this page, I will keep it up as a memento of my Bajan experience.
73.
AMSAT
From August 25th, 2016 I am working FM Amateur Satellites from Barbados. My Grid is GK03fb
I am using a handheld dual band simplex radio (TYT 8000D) and a homemade antenna based on M1GEO/G8OCV's design. After the success with SO-50 the last few days I am going to try to work AO-85 and Lilacsat-2.
---
No DIRECT QSLs after OCTOBER 2016 please. I will leave 8P land at the end of the year (2016) so if you absolutely need a QSL card send by bureau through EA4GLI. Anything sent DIRECT after the end of October 2016 will most likely not get to me at all.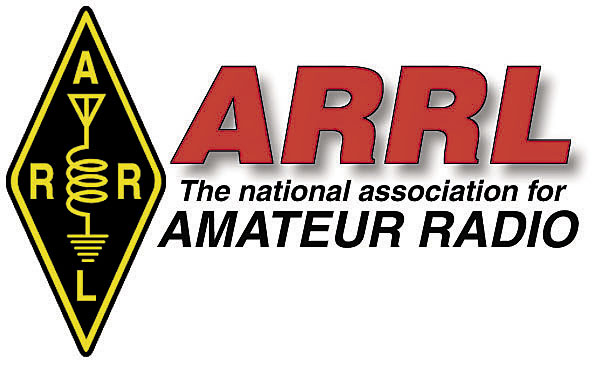 Listening to NAVASSA Is. K1N on 15m
I added a better more robust cement base to the antenna
Here with my wife enjoying caribbean life!
Quick video using the Flex 6300 with an inexpensive win 8 tablet:
Here with my buddies 8P9RR Raphael and 8P6NW Glenn.
In the picture below I am with my friend Tony 8P6NE who was gracious enough to sell me the KLM log periodic. What a magnificent antenna! Thanks Tony, you made my 8P experience that much better!
UPDATE (Jan 02, 2015)
HAPPY NEW YEAR! If you have been waiting for your QSL card your wait is almost over. Today I received the QSL Cards! I spent several hours filling out all the QSLs and they will be at the Post Office tonight. Finally. From now on it should be a fairly quick turn around. I also completed the ClubLog PayPal requests.
I also added a Flex 6300 to the Radio Shack. Extremely pleased with this radio. Next time we talk on the air, I will be transmiting with it.
ACTUALIZACION (Ene 02 2015)
FELIZ AÑO NUEVO! Si estabas esperando una tarjeta QSL la tendrás en poco tiempo. Hoy recibí las tarjetas QSL! Me he pasado unas horas rellenando las tarjetas, los sobres y poniendo sellos. Esta noche estarán todas en la oficina de correos. De ahora en adelante el tiempo de espera será menor. También he completado las peticiones vía clublog y paypal.
He añadido una Flex 6300 al cuarto de radio. Estoy muy contento con esta emisora. La próxima vez que hablemos en el aire, lo estaré haciendo con esa radio.
---
QSL Card Information
The cost at the Barbados post office for a postcard is $1.50 to the US&Caribbean, $2.20 to Europe and $2.75 for the rest of the world. That cost doesn't include the QSL card and envelope if necessary. Please keep that in mind.
I do not use a QSL manager, EA4GLI is my callsign in Spain. If you send to the bureau to EA4GLI, I will be able to respond sometime next summer (October 2015). I am not 100% it will work properly but I am leaving it as an option if you are incline to use that service.
I regularly upload to LOTW (almost daily) and instantly to eQSL. I upload to QRZ.com Logbook and ClubLog at least once a month or every 500 qsos, which ever comes first.
Información para las tarjetas QSL.
El precio de enviar postales desde Barbados es de $1.50 a EEUU y Caribe, $2.20 Europa, $2,75 el resto del mundo. Ese coste no incluye el coste de la tarjeta o el sobre si fuera necesario. Por favor tenerlo en cuenta a la hora de solicitar tarjetas QSL.
No tengo manager de QSL, EA4GLI es mi indicativo en España. Si envía por bureau a EA4GLI un contacto de 8P9EH no podré responderlo hasta el verano de 2015. Doy la opción del bureau para el que lo prefiera. Subo a eQSL instantaneamente, y a LOTW casi a diario. Subo al logbook de QRZ.com y a ClubLog una vez al mes o cada 500 QSOs. 
Nov 2014
I have been in Barbados for almost 3 months and my radioshack has changed considerably. I was lucky enough to meet 8P6NE, Tony, who sold me a KLM 7 elemenet log periodic for HF, a hygain crank up 33ft tower and a T2X rotor. I am also borrowing a yaesu FT-950 from Dean 8P6SH. I do have a very decent setup now. I also met 8P6ET Charles, that was also very generous and helped me with the setup of the logperiodic in the backyard of the house and lend me a collineal vertical. I can now reach three 2m FM repeaters and work any station around the world on HF. A very happy camper! 
Pictures bellow taking the antenna down from Tony's roof and moving it into my backyard. I built a rebar concrete base for the tower and had to replace the balun on the antenna and the steel cables of the tower. A bit of elbow grease on the rest and up and running.
I also have a 40m Double Bazooka and a simple 80m 1/2 wave dipole.
---

Nov 2014
Ya llevo en Barbados casi 3 meses y el cuarto de radio ha cambiado considerablemente. He tenido la suerte de conocer a Tony 8P6NE, que me ha vendido una antena logoperiódica de 7 elementos de la marca KLM, una torre telescópica abatible de la marca HyGain, de unos 12m de altura y un rotor HyGain T2X. He tomado prestado un equipo Yaesu FT-950 del colega Dean 8P6SH así que el cuarto de radio está perfectamente equipado. También he conocido a Charles 8P6ET, que me ha ayudado con la instalación de la logoperiodica en el jardín de la casa y me ha prestado una antena colineal vertical para 2m/70cm con la que trabajo los 3 repetidores repartidos por la zona. Ya no se me escapa ningún DX. Muy contento!
Las fotos más abajo muestran parte del trabajo de sacar la antena y la torre del tejado de Tony para traerla a mi jardín.
Tuve que construir una base de cemento para la torre, cambiar el balun de la logoperiódica y los cables de acero de la torre. El resto, un poco de limpieza y mantenimiento y a funcionar!
También he instalado un dipolo doble bazoka para 40m y un dipolo de media onda para 80m. Ambos en V invertida.
---
August 2014
Hello, 
My name is Salvador Duart, originaly and still licensed as EA4GLI. I recently (August) moved to Barbados and obtained the callsign 8P9EH thanks to the invaluable help of 8P6SH Dean. Thanks OM. As I start setting  up the station I will add pictures. I brought with me a bit of gear including a Flex 1500, Expert 1k-fa, FT-857D and some wires for antennas. 
Happy DXing
73s
Agosto 2014
Hola
Mi nombre es Salvador. Mi primera licencia es EA4GLI de España. Recientemente me he mudado a Barbados donde he obtenido la licencia 8P9EH, gracias a la inestimable ayuda de Dean 8P6SH. Gracias OM. A medida que vaya montando la estación iré añadiendo fotografías. Me he traido de momento un Flex 1500, un Expert 1k-fa, un Yaesu FT-857D y varios dipolos de hilo. Con un poco de suerte podré montar una vertical multibanda e incluso alguna yagi.
Buen DX!
73s
Below, one of the first antennas I had in Barbados, a HyGain AV14 vertical. Thanks to Pat 8P6AT who let me borrow it for a while.
ONe of the most labor intensive parts was the clearing of the overgrown vegetation in the back of the house. The tons of rocks on the ground made it even more difficult.
In the picture below you can find Neal on top of the antenna at Tony´s location. Neal does antenna maintenance for a living and he was instrumental in getting the antenna down from Tony´s and up at my location.
Not bad after 30 years of sea breeze!
Antenna and tower on their way to their new "home".
In the picture below, Jerry finishing the rebar concrete base for the tower. 
FIELD DAY WITH FRIENDS
(left to right) Myself with Geoff  8P6AT and Pat 8P6AZ working 12m with a buddipole.