I was first interested in Amateur Radio when I was 14 years old when I built an HF superhetrodyne receiver from plans in the 1973 ARRL Handbook. However, real life intervened and I didn't get my Novice license. I was licensed in October of 2010 when I sat for my exams and passed all three tests. This is my first Amateur call sign and I am the first to hold this call sign.
I live in Wichita, Kansas which is 250 km SSE of the geographic center of the continental USA. I've also lived in Texas and Nebraska. My home rig is a Yaesu FT-950 with QRO provided by an Ameritron AL-811. An Astron RS-35M powers the shack, with a repaired lightning-struck RS-35A as a backup. I also have a 1960 model Bird model 43 wattmeter that was found in a recycler's waste which I've restored. The HF antennas include a modified ZeroFive GP1040 vertical, a Cushcraft A3S beam and an MFJ 6 meter beam. All are fed with Andrew LDF4-50A Heliax which I get used or or in short pieces from my Elmer, Alan WD0BLO, who owns a commercial two-way (LMR) shop. The vertical is matched by a Palstar AT2K manual tuner.
Check out my QRZ page for AC0TP/M.
I'm a member of DMC #05878, EPC #19637, 30MDG #6087, PODXS #1598, OMISS #8219, Wichita Amateur Radio Club, Air Capitol Tec-Ni-Chat Amateur Radio Club, the 3905 Century Club and the ARRL. I'm vice-president of the Ninnescah Amateur Radio Club and trustee of the club call sign AG0B.
My digital mode contacts are made with as much as 50 watts of power; except JT65 where I run 25 or fewer watts. If I'm running something other than JT65, I'm using DM-780, which is part of Ham Radio Deluxe software suite, version 6. I use a SignaLink USB interface.
I'm a network engineer and work for ISG Technology specializing in Cisco Unified Communications. I also have been a Project Manager and continue to maintain that certification. I'm married to Dawn, and we have a wonderful daughter who was born in 2008. By the way, everyone calls me Mick, and I'd like it if you did, too.
QSL Route: I'm good in the bureau. I like to receive QSL's - either paper cards or via LoTW. If you send me a QSL card I will send one back, and you don't need to send stamps, SASE's or any sort of payment. I'm good in the ARRL Incoming Bureau, the OMISS bureau and the 3905 Century Club bureau. I will send my contacts through eQSL.cc upon request. I also send my contacts to HRDLOG.net as a courtesy to those who want it and for this page to show my recent activity, but I don't personally use either eQSL or HRDLOG to confirm my contacts.
This is my QSL card, which was printed on yellow card stock for contacts made in October and November, 2010. It was printed on green card stock until February, 2012. Between February and December of 2012, it was printed on blue card stock. Now it's full color!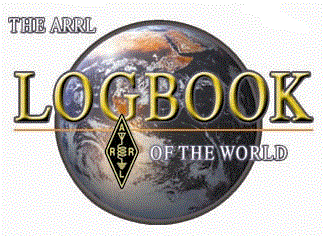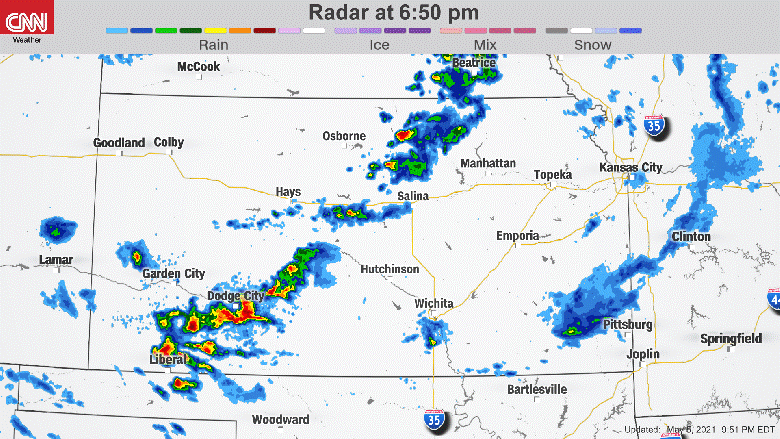 Vertical Antenna: The ZeroFive GP1040 antenna is mounted on a tower 5 meters (16.5 feet) tall so the horizontal ground plane elements are just below the roof ridgeline. That position minimizes the visual impact of the vertical antenna from the front of the house. The modified antenna is 13.1 meters (43 feet) tall itself, for a total structure height of 59.5 feet, or just a bit over 18 meters, and is usable (if not very efficient) on 160 through 10 meters.  The non-conductive guys are attached at 33' above ground, leaving approximately 26' free standing.
The stock GP1040 is 26 feet tall. I earned DXCC with it and it stood up to some significant storms, so it's not a bad design. However, I wanted to improve the performance of my vertical. One of the ideas in Amateur Radio is experimentation, and working with the assumption that more is better, I started making changes. First it was extended to 33', then to 36' tall. Finally, the active element was extended to 43'. At each increase I felt the antenna's performance improved. The modifications to the vertical antenna were made incrementally and changes were judged on the results, not on scientific measurement. For the most part, testing was done at 'ground level', that is with the antenna base just inches above the ground. But that was always a temporary installation, as I have grass to mow and a child that I don't want to expose to RF burns. If anything, elevating the antenna diminished the performance - I certainly didn't see an improvement. But elevating it sure gets it up out of the way.
The aluminum to modify the antenna comes from DX Engineering; the aluminum for the tower comes from The Yard which is a surplus metal dealer here in Wichita. The welding was done by the Lorac company.
Beam Antennas: I got the 1994-vintage Cushcraft A3S beam antenna from our local candy store, the Derby Radio Shack. It needed some a bit of work, some cleaning, new mast attachment plate and other hardware and new plastic elements. I installed a Balun Designs balun on the A3S. I also have an MFJ-1762 6 meter beam which I installed in October, 2015 - the balun is home made with Fair-Rite parts from Mouser. The 6 meter beam was 'new old stock' that I also bought from the Derby Radio Shack in 2013 - about 12 years after it was manufactured. Both beam antennas are supported by a home-made 10.4 meter (35 foot) tilting monopole, and they are turned by a 1988-vintage Ham-IV rotator that I re-built. The A3S is at 11.3 meters (37 feet), and the 50 MHz beam is at 12.7 meters (42 feet). Below are some pictures, including pictures of the lifting mechanism that I use to raise and lower the tower and antennas. The entire structure weighs less than 150 lbs, but when raising it, the maximum lifting force is over 300 lbs - so the winch is a necessity. You can see there's also a rope pulley at 11 feet - that is an assist and a safety, providing redundant lifting.
So you've made it this far, and I suppose you have questions. Send an email, and I'll be happy to talk about what I've done, and what I might have done differently. One thing I wish I could do is wire antennas, but I live in a relatively new neighborhood, and there aren't big trees, and my lot doesn't have the room for even more towers.
73, and see you on the bands! Mick
ARRL Awards
I've earned WAS (Basic) #56,361 and DXCC #46,427 plus DXCC endorsements for Phone and Mixed (200), 15 and 20 Meters (150) and Digital and 10 Meters (100).
3905 Century Club Awards
My award numbers are:
40 Meter SSB 100 Point #2856
40 Meter SSB 500 Point #156
75 Meter SSB 100 Point #3049
75 Meter SSB 500 Point #136
75 Meter SSB 1000 Point #544
160 Meter SSB 100 Point #606
160 Meter SSB 500 Point #30
Certified Net Control Operator #142
Basic Net Control Operator Award
EPC Awards
DMC Awards
30MDG Awards
CQ Magazine Contest Awards
First Place 2011 World Wide 160 Meter DX Contest - Single Operator  High Power  Assisted  SSB  Kansas