Thank you for visiting my page!
It all began when I was 9 years old, I met a gentlemen that had an 11 meter radio on his car. The fact that he was able to communicate with other people over the "air" as he explained to me sparked my attention and curiosity. When I turn 11 my birthday gift was an 11 meter radio with a little car antenna. I was originally licensed back in 1996 as a Technician (NP3HP). I am a U.S. Army veteran. I spend most of the time on digital modes but do operate on SSB sometimes. Due to the bad economy I only confirm QSO's via eQSL, direct and LoTW ONLY NO BURO. Bellow is my current equipment lineup:
Jetstream JTV680 Multiband Vertical
Comet H422
Yaesu FT-920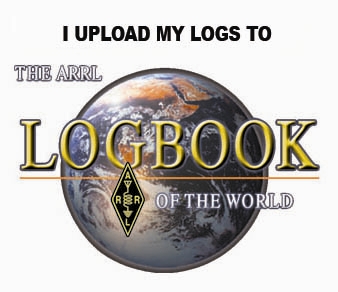 6275276 Last modified: 2015-07-16 00:28:06, 3416 bytes
Login Required

Login is required for additional detail.
You must be logged in to file a report on this page
Public Logbook data is temporarily not available for this user
United States Counties Award

#8051


Granted: 2017-12-07 03:02:03 (AC4DC)



Endorsements:

World Continents Award

#7063


Granted: 2015-03-16 16:05:04 (AC4DC)



Endorsements:

20 Meters Digital

20 Meters Mixed

Grid Squared Award

#5903


Granted: 2015-03-16 16:05:02 (AC4DC)



Endorsements:

15 Meters Mixed

20 Meters Mixed

20 Meters Digital