Active from Liechtenstein as HB0/DD5ZZ ~ 27.10 - 30.10.17.
DIRECT QSL for HB0/DD5ZZ pse VIA DM5EM
Bureau via homecall.
This is the Antenna i was using on Martinique, standing on the highest point around, terrain to all sides is sloping down. The sea is around a mile away - should be a pretty good takeoff.
For PJ2/DD5ZZ QSL´s pse use Clublog OQRS! Just use the logsearch below. Its easier and faster.
If you really want to send a direct Card: Pse incluse a SAE and 2 greenstamps but:
PLEASE NO IRC´s
Direct QSL´s with IRC´s will be returned via bureau and i will give away the IRC..
TU for looking me up, if we just had QSO, even better :)
Some info:
DOK: F27
WFF´s activated: DLFF-0068 (resident), DLFF-0100, DLFF-0167, some EAFF´s on Fuerteventura & Lanzarote, OZFF-0001
Used Callsigns so far:
DL4ALX (2011-2013)
EA8/DD5ZZ (2013/14) - 2013 Fuerteventura, 2014 Lanzarote 
LX/DD5ZZ (2014/15) 2015 from the fantastic LX7I station before and after the WPX/WW RTTY Contests - tnx to LX2A!
8P9BZ (2014)
LX7I (2015/16/17, part of the CQ WPX/WW RTTY Contest team)
7QAA / 7QZZ (2015, Part of the Malawi DXpedition)
P40Z (2015, Honeymoon in Aruba! - Tnx to the best wife of all who let me carry the ham stuff with me)
PJ2/DD5ZZ (2016)
HB0/DD5ZZ (2016)
FM//DD5ZZ (2016)
5P7LSO (2017) Used in the 2017 IOTA-Contest from the very nice danish island of Læsø
DD5ZZ (current homecall)
The first operation from LX is over. Was great fun but showed what we need to improve next time, in this order: SUN PROTECTION!! (ouch, felt like the Bahamas!), bring a BBQ with us, more cold drinks, further improve the antennas (looking for a portable mast to put my folding hexbeam up), take a quadcopter with us to take better pics.
03.Aug.2014 near Wasserbillig in Luxembourg close to german border: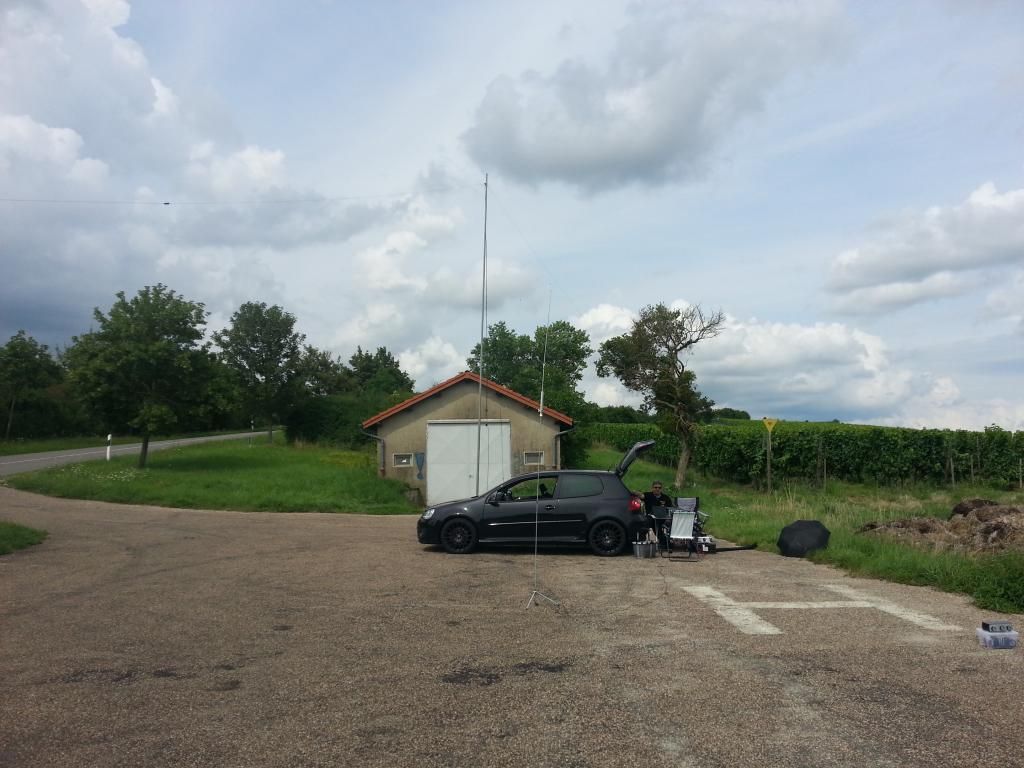 Hope to catch you on the Bands!