Ex: DB2CS, FC0FKI, DL4MAQ, 7P8CQ
Member of: DD1A, OZ5E, HB9HQ, 6V7Z, 7P8D, TC7T, TY7C
DOK C06 (OV Dachau)
DIG Member: 790

Member of Bavarian Contest Club

Elecraft KX-3/K3/Flexradio-6500/Expert-2K/Expert 1.3K

cw only, brasspounding since 1979

DXCC/IOTA-Hunter, DXpeditioner

SOTA, WFF, Geocaching and bicycling with our  Briards Jule & Finn, our "hearts wrapped in fur"
2018 TY7C as part of the F6KOP team (cw op as usual)
Afrique, mon amour... After a longe time of inactivity the adventure is calling again:
We're on the air near Ouidah from March 8. to March 18. 2018 with special attention to the lowbands. For more information click our logo. Looking forward to hear you in the pileups.
2017 Migration to Flexradio finally done
I decided to follow the Flexradio path in 2015 and ordered a 6500. Well, the change from my trusted K3 line to this completly new way of operating wasn't that easy. Although being a PC maniac it took a while to get comfortable with this new HAM lifestyle. In the beginning all was a bit tricky and sometimes even too complicated but the possibility to 'see' the band instead of just listening thrilled me so much that I survived the early versions of sw. Things improved dramatically with every new release and for me the real breakthrough came with the use of the 6500  USB-ports (not supported so far). It was now possible to link the trx with various amps and tuners without twiddling with comports, additional software (ddutil, ...) and all that stuff. The only PC USB-port still needed was the one connecting the Flexcontrol tuningknob. And the best news: all of a sudden everything was rockstable.
The Maestro was my latest invest, for serious contesters the cherry on top. I'm extremly happy now but as you can see the K3 has still a small corner in the shack :-) Apart from that everything is very tidy, the Flexradio as well as the amp is under the table. Less noise and more room for a bigger screen, times have changed and the op has got a bit shortsighted through the years :-)
2014 WAE CW together with Franta, Erhard and Kenneth as TC7T
2012 7P8D
One of my personal highlights in 2012: 32.232 qso's from the Kingdom of Lesotho. We (an international group of 10 HAM's) arrived just in time for the CQ WW CW and took part as M/2. After the contest we had another 7 day to bring this rare DX in the air. Many thanks to all stations calling, as usual it was big fun!.
2012 HB9HQ IARU HFC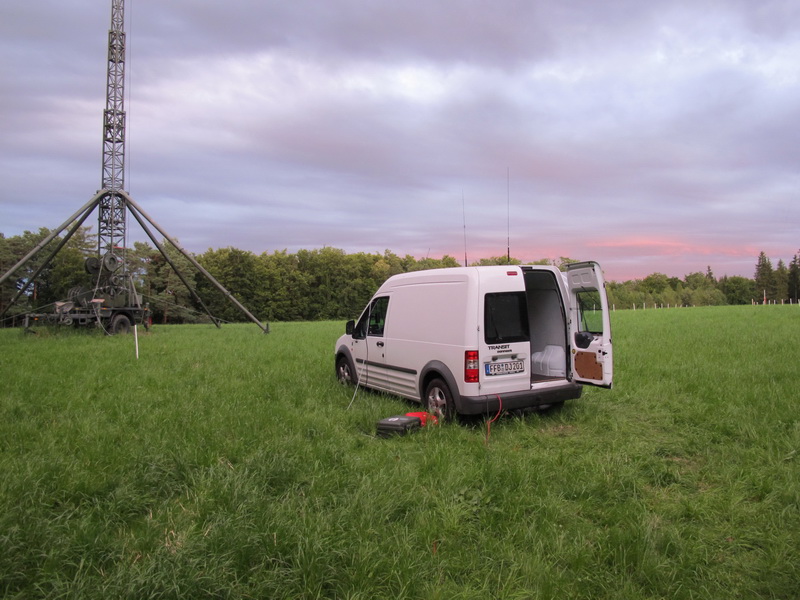 Another invitation came in through the BCC reflector: Chris (HB9ELV) was looking for cw op's helping to support HB9HQ at 15m cw. That was the 1st mission of my new "HAM-mobile", a car with a complete shack inside. Together with Michael (DL1II) and Karl (DK2GP) we had 24 thrilling hours and finished with an excellent result. The guys from HB9EE had the painful job to participate in 160 ssb and it was time enough to have some barbeque and HAM-talk during the weekend. A great team and I will come back whenever possible.
2011 OZ5E CQ WW CW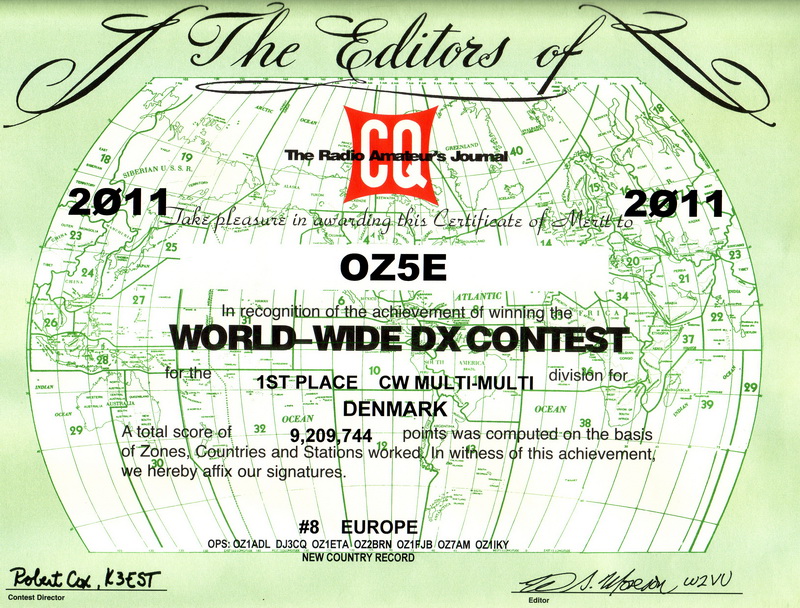 An invitation from OZ though the BCC reflector, they were looking for op's to start a M/M activity at CQ WW CW. I came as stranger and left some new friends. I'm very sure that this wasn't my last visit at the "best radioshack in the whole world :)
2010 6V7Z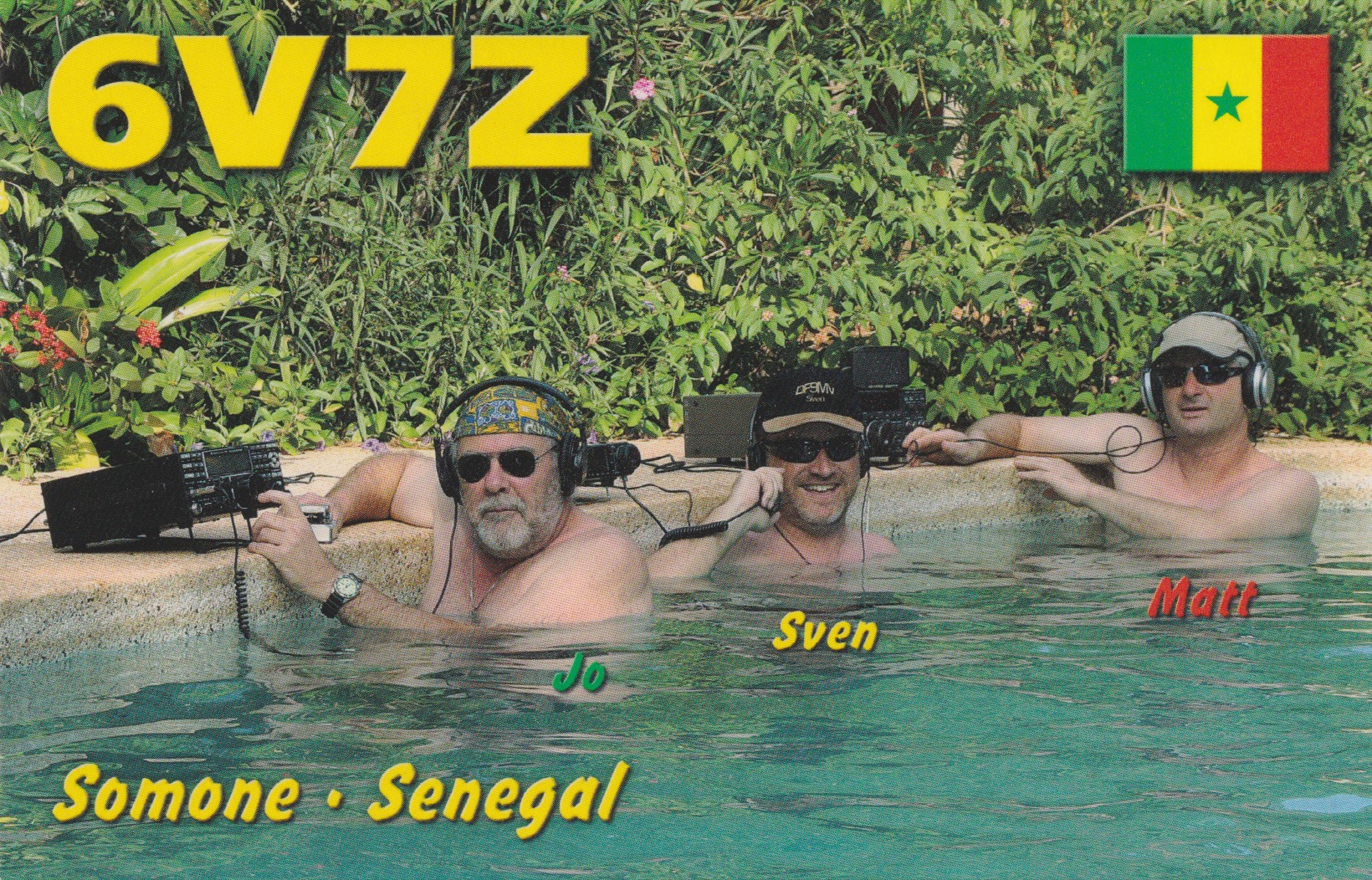 Together with Mat (DL5MFL) and Sven (DF9MV) we visited Francois at "Le Calao", about 100 km south of the Capital of Dakar and had 10 days of fun with amateur radio. Used Callsign: 6V7Z
SOTA activities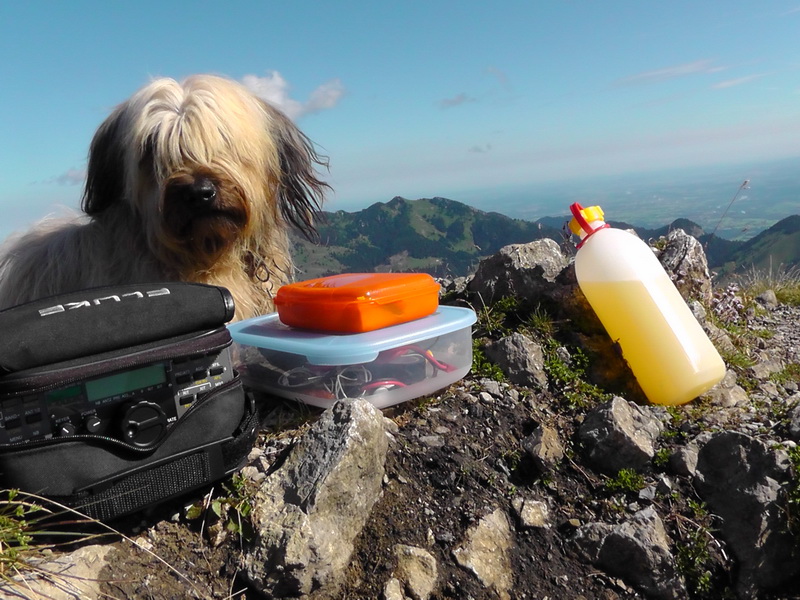 Living in Bavaria, the mountains are not that far away and so I am participating in SOTA from time to time. Accompanied by Jule we are climbing thr Bavarian mountains and enjoy the beautiful scenery here. For SOTA I'm using the Elecraft K2/KX-3 and (depending on the summit the MP-1 Vertical or my NORCAL-Doublet).
Thank you for showing interest in my biography and never forget: "Real men don't modulate!" ;)
73, Jo
DJ3CQ
cw forever!